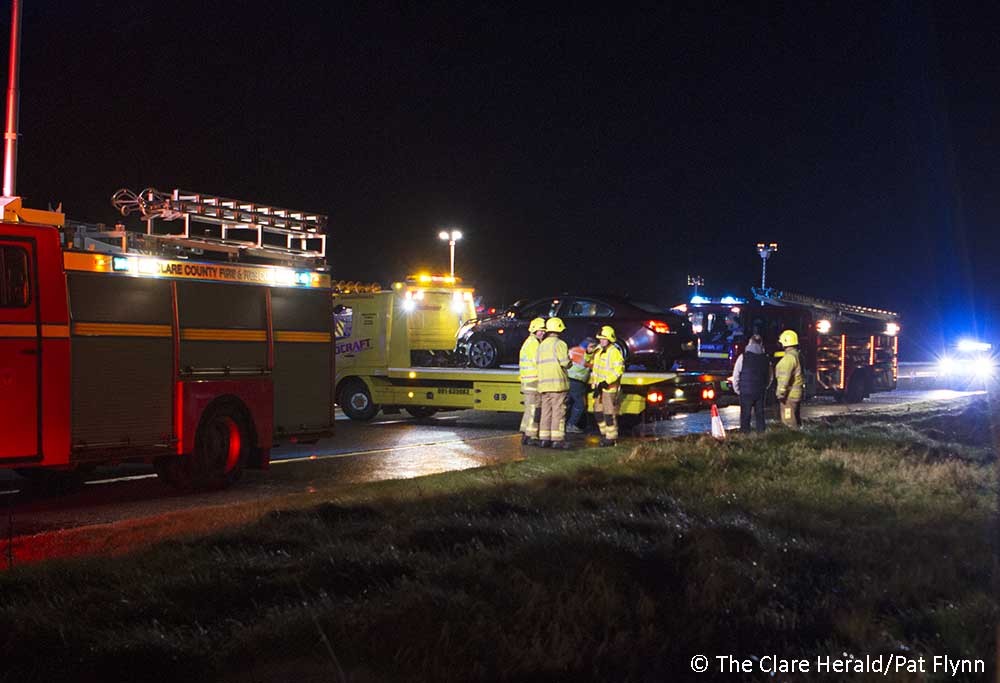 Three people were injured in a road traffic collision in Co Clare this afternoon while the occupants of four cars had a lucky escape following separate incidents on the M18.
The first crash occurred on the N67 between Ennistymon and Lahinch. A car and van collided at around 4.30pm close to what's known locally as the Hospital Cross.
Three people were taken to University Hospital Limerick but their injuries are not believed to be serious.
One of the casualties had to wait almost 90 minutes for the third ambulance to arrive at the scene.
Two units of the fire brigade and gardaí from Ennistymon attended the incident along with ambulances from Ennistymon and Ennis.
Later, four cars were involved in separate accidents in poor conditions on the M18 between Crusheen and Gort.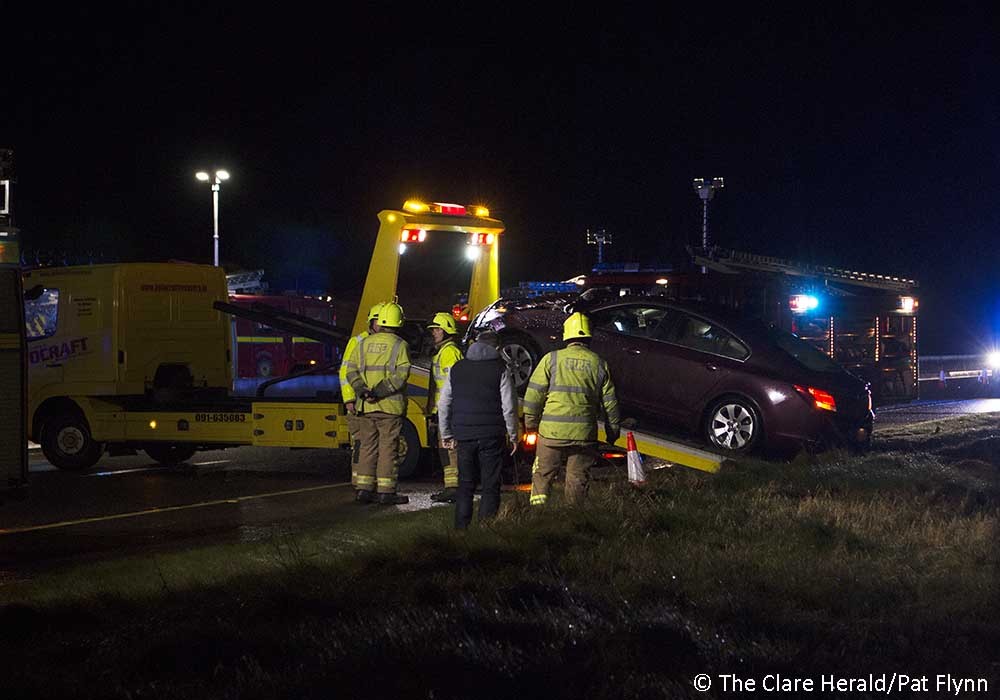 Emergency crews were alerted at around 8.20pm and requested to attend a collision southbound from Gort.
Units of the fire service from Gort in Galway and Ennis in Clare were mobilised. While on their way to the scene, crews were told there were now four collisions with two on each side of the motorway.
The four incidents happened within moments of each on the same stretch of motorway. Two cars spun out of control on the southbound carriageway while the other two crashed on the opposite side.
Gardaí from Gort and Ennis along with four ambulances attended the incidents. The occupants of all vehicles were assessed at the scene and were found to be uninjured.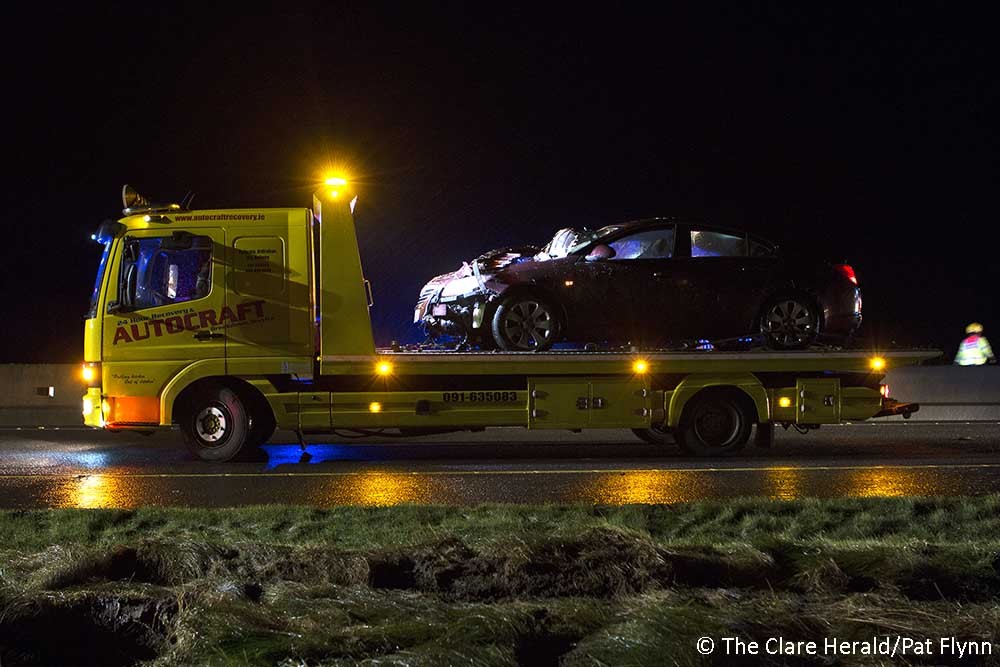 One of the cars is understood to have smashed into a roadside SOS emergency phone before spinning off the motorway into a timber fence.
It's understood the vehicles lost control following a downpour of hailstones.