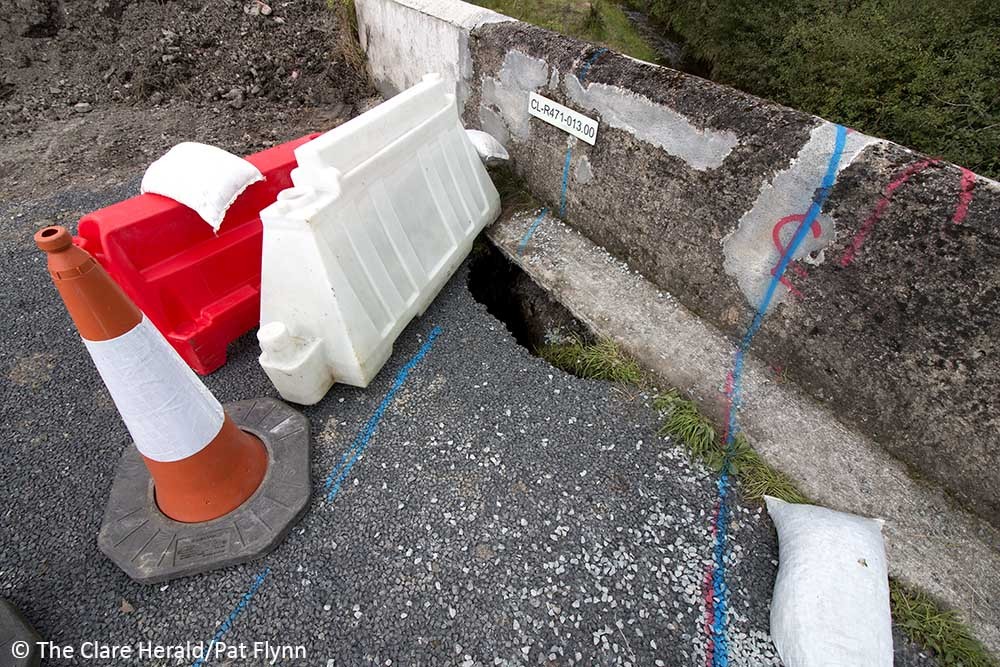 Residents in the Cloonrtá and Truagh areas of East Clare claim they have been left 'cut off and isolated' following the closure of the main R471 road.
The main road between Sixmilebridge and Clonlara was closed last Monday after significant structural damage on a local bridge was identified.
Clare County Council closed a section of the R471 immediately confirming they require to undertake urgent remediation works in accordance with Section 75 of the Roads Act 1993.
Clare County Council confirmed the decision to temporarily close the bridge to all access by vehicles, cyclists and pedestrians is in being made in the interests of public safety.
On Tuesday, just 24 hours after the road was closed, around 80 residents held a meeting to discuss the disruption the road closure is causing.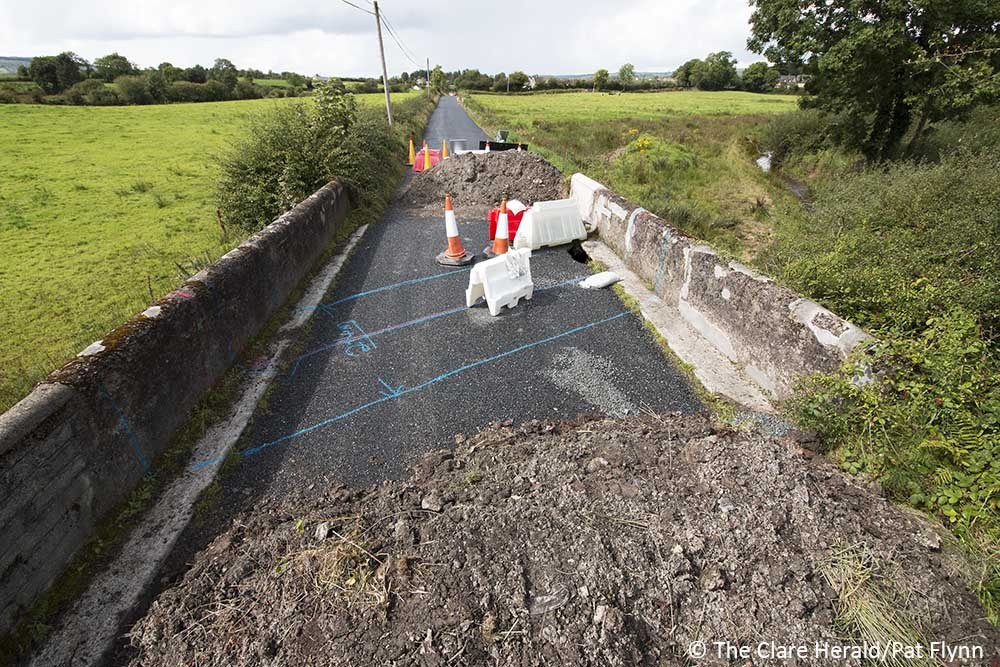 While locals have said they understand the need for the bridge to be repaired and the road to be closed, they believe not enough has been done to minimise the disruption.
One local man said: "If a car can hardly fit down this road, how is a fire truck or ambulance expected to do so? At our meeting we were told that Clare County Council has advised the emergency services of the road closure and that they should find alternative routes themselves. This is not satisfactory at all."
Residents have also asked Bus Éireann to provide two smaller buses to replace the 52-seater currently being used to carry children to school.
"The big bus has no chance of using the road so two smaller vehicles could do the same job. It's a simple solution and would relieve a lot of the stress and hassle the road closure is causing," the local man added.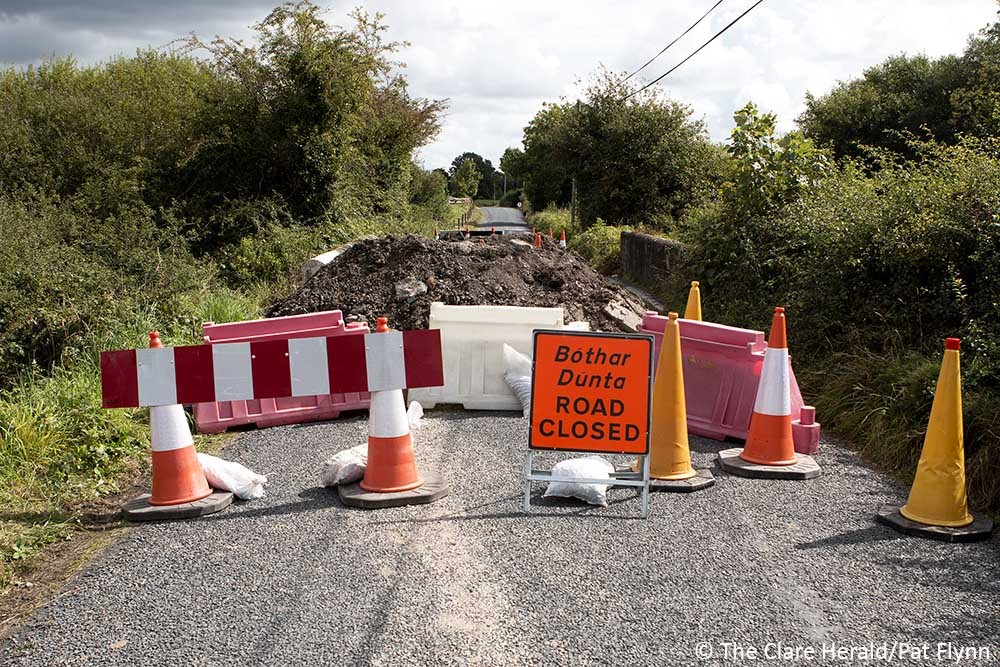 When contacted by The Clare Herald a Bus Éireann spokeswoman said: "The school transport contract in place on this service is for a large bus and the contractor is not in a position to supply two smaller vehicles."
Councillor Alan O'Callaghan has said: "We took everyone's concerns on board at the meeting. Over the next few days we will sit down with the engineer and air their concerns. We hope to meet to group again early next week and keep them updated on what's going on. We will work night and day to get this road opened as soon as possible."