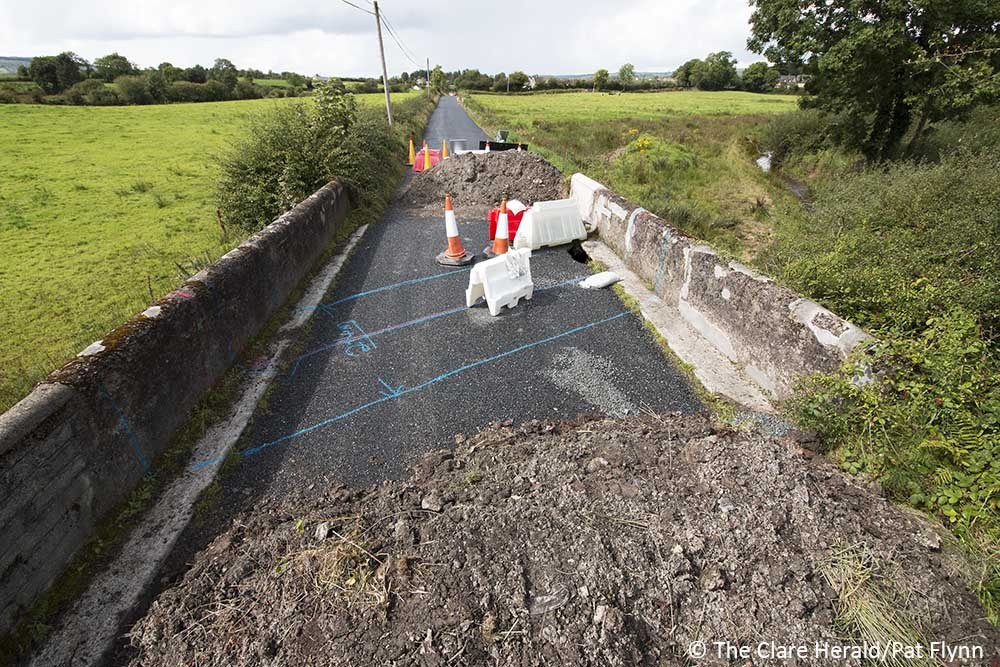 Emergency remediation works at Cloontra East Bridge on the R471 Clonlara to Sixmilebridge Road will commence tomorrow (Tuesday) at 9.00a.m.
The bridge was closed last Monday as a result of structural damage and the requirement to undertake urgent remediation works in accordance with Section 75 of the Roads Act 1993.
According to Clare County Council, in the interests of public safety, the bridge will remain closed to vehicles, cyclists and pedestrians for the duration of the works. Local access is expected to be restored by Monday 11 September.
Meanwhile, the council has confirmed that in order to finalise all the necessary works on Cloontra East Bridge and before the R471 is reopened to all through traffic, pre-planned structural repairs will be undertaken on Callaghans Bridge (located 1 kilometre west of Cloontra East) commencing on Monday 11 September.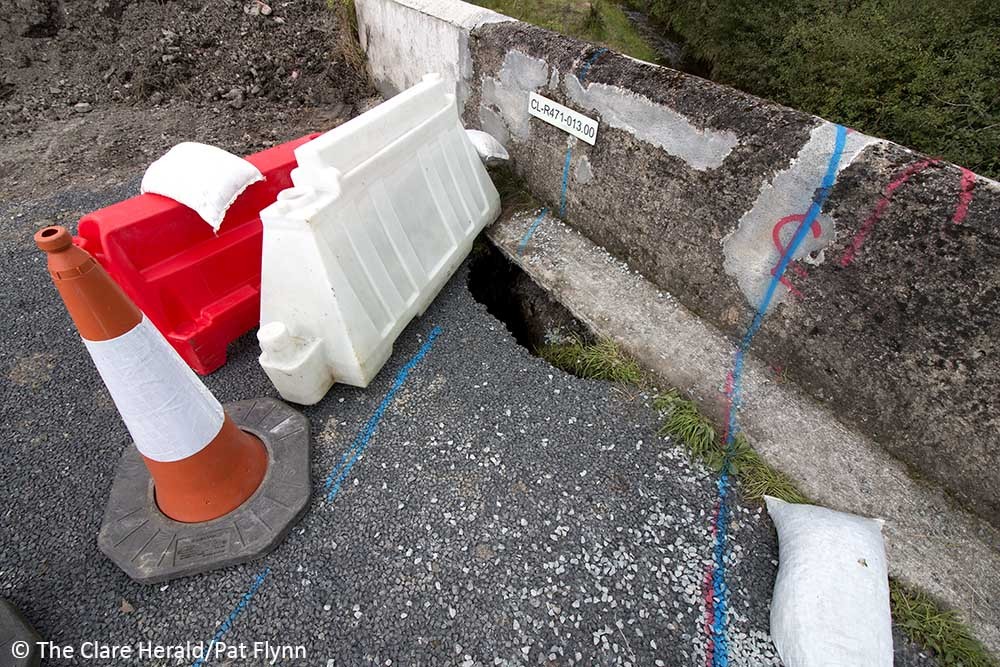 Residents have expressed anger at the major disruption that the road closure is causing particularly in relation to the lack of access for school transport. Locals had asked Bus Éireann to provide two smaller buses to replace the 52-seater currently being used to carry children to school.
A Bus Éireann spokeswoman said however: "The school transport contract in place on this service is for a large bus and the contractor is not in a position to supply two smaller vehicles."
Residents are also concerned that emergency vehicles will be hindered from gaining access to their homes if they were required.
One local man said: "The bridge is damaged and it has to be repaired. We accept this. What we don't accept is that we have to travel between 10 and 15 kilometres each way to collect our children because the school bus can't fit up the country road we now have to use. The road is hardly wide enough for one car and there are few if any places to pull in to let another car pass."
"This isn't the biggest problem though. If a car can hardly fit down this road, how is a fire truck or ambulance expected to do so? At our meeting we were told that Clare County Council has advised the emergency services of the road closure and that they should find alternative routes themselves. This is not satisfactory at all," he added.
The current prohibition on vehicular and pedestrian access will be relocated from Cloontra East Bridge to Callaghans Bridge during these works.
Suitable alternative routes available are by:
1) Broadford and Tulla using the R465, R466, R352 & R462
2) Limerick and Cratloe via the R465, R464, N18 & R462
Clare County Council will issue further updates in due course regarding the emergency road closure.