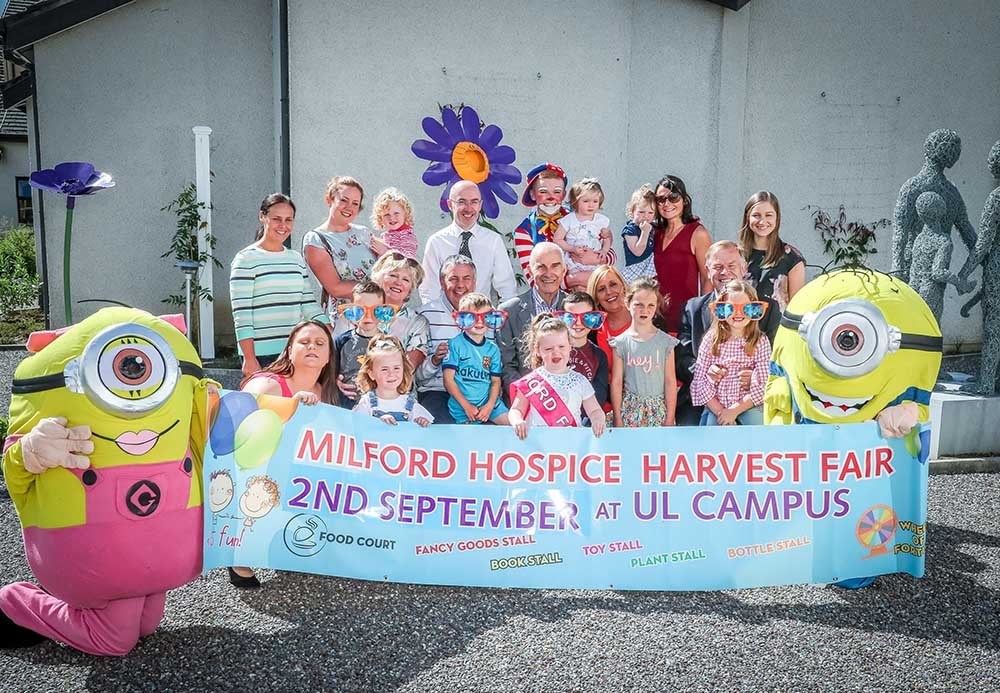 The annual Milford Hospice Harvest Fair is moving from its customary August date to Sunday, September 2nd to accommodate the Pope's visit to Ireland and to enable the hurling fraternity recover from the All Ireland final.
Now in its 33rd year, the Fair, which will take place at the University of Limerick (UL) Arena, from 11am to 5pm, is one of the biggest fundraisers in the Care Centre's annual calendar of events and greatly assists the Centre in providing hospice care to families throughout Limerick, Clare and North Tipperary in the newly constructed and recently opened 3,700 square metre specialist palliative care unit.
Chairperson of Milford Care Centre's Harvest Fair Committee Joe Murphy, who attended the launch, said: "Milford Harvest Fair is part of our tradition now. People just love the idea of a traditional Fair with stalls offering books, toys and a variety of goods for all the family, including handbags and scarves, which are being added this year to add a new burst of colour to the day. Goods sell out fast and while the adults are shopping and getting their bargains, we also have lot of fun and entertainment lined up for the children and, it's all free. As our slogan say, it's a fun day out for all the family.
Chief executive Pat Quinlan is fulsome in his praise of the preparations that are going into making the 2018 Fair the biggest and best yet.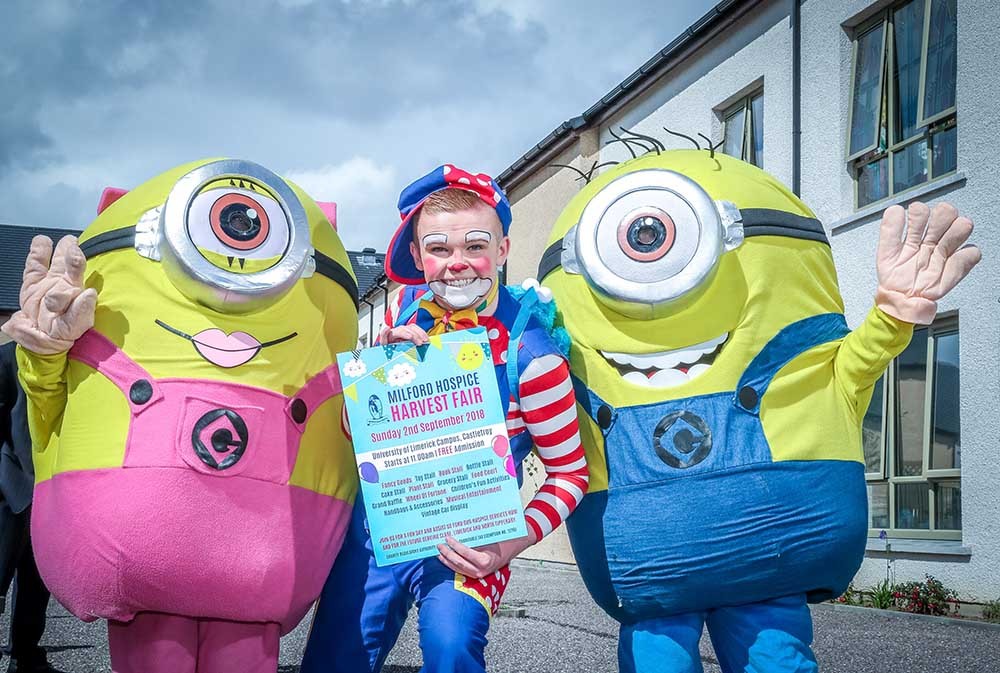 "We are always so grateful for the support we receive from the people of the Mid-West. Fundraising is a very important element of our work as all monies raised make an invaluable contribution to the provision of much-needed specialist hospice services. Last year was an 'expensive' year for us with the construction of the new state-of-the art hospice, which is now fully operational. Our commitment to our many service users is to provide high-quality services at all times and we are indebted to the very many supporters we have who help to make this happen.
"The annual Harvest Fair affords the opportunity for people to gather in support of the work of Milford Hospice and indeed to have a fun day out. And yes, it is a fundraising event and for many years the generosity shown by the people of the Mid West have made the Fair the success it is. This year, we hope, will be no exception and we are, once again, making our annual call for donations of quality items," Mr Quinlan added.
The Milford Hospice Harvest Fair takes place on Sunday, 2nd September at UL Arena. Donations of good quality items for the stalls will be accepted from 20th August to 30th August 2018 at the designated area at Milford Care Centre for which directional signs will be erected. Donations of new and used items for the perennial favourite, the Wheel of Fortune, are also being sought.