Update:
Friday – 7.53am – Strong winds can make driving conditions hazardous. Winds are reported to be particularly strong in coastal areas this morning but the entire county is at risk.
Some flooding has also been reported on the Ennis to Ennistymon in a number of areas.
4.55pm – The Cliffs of Moher had to be closed for a time this afternoon because of the high winds but reopened in later in the afternoon.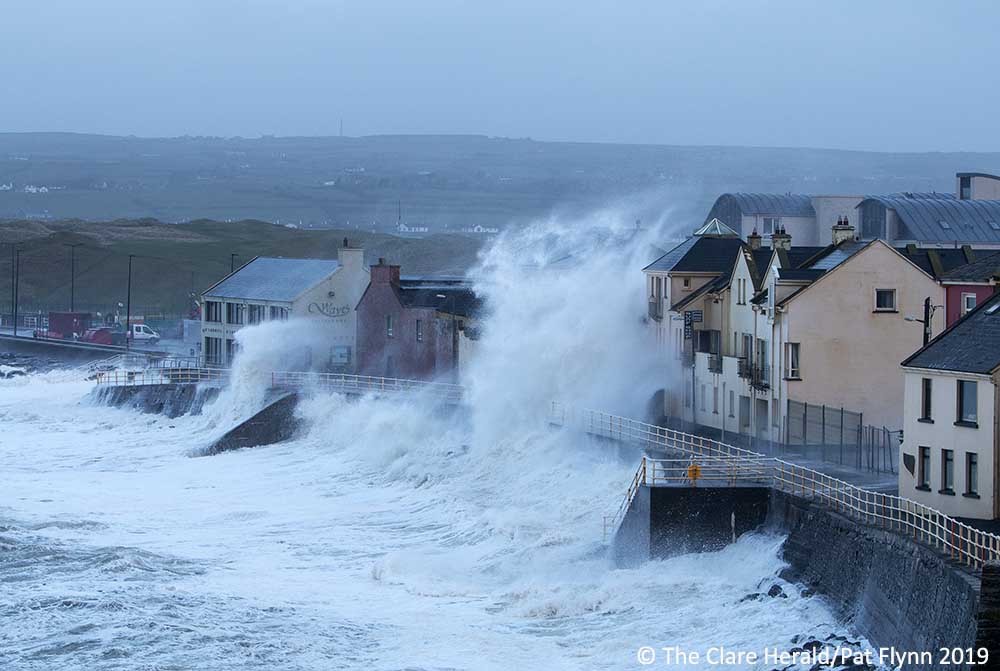 Very windy in all areas today with stormy conditions for a time in western and northern coastal counties as Storm Erik tracks to the north of Ireland. Heavy rain in eastern counties will clear quickly this morning to leave a mix of bright intervals and widespread blustery…. pic.twitter.com/vi9Ck7b27c

— Met Éireann (@MetEireann) February 8, 2019
As storm force winds batter Co Clare this morning, the Irish Coast Guard is calling on the general public and all Mariners to heed the warnings and take appropriate action during Storm Erik.
The Coast Guard is asking users of smaller vessels to pay particular attention to the weather warnings and for the general public to be mindful of the risks on exposed areas in particular piers, walkways and cliff areas. The Coast Guard wishes to remind recreational walkers to
Stay Back, Stay High, Stay Dry
as sudden wind gusts or waves can result in serious accidents.
As always if you see anybody in trouble or think they are in trouble along the coast or at sea dial 112 and ask for the Coast Guard.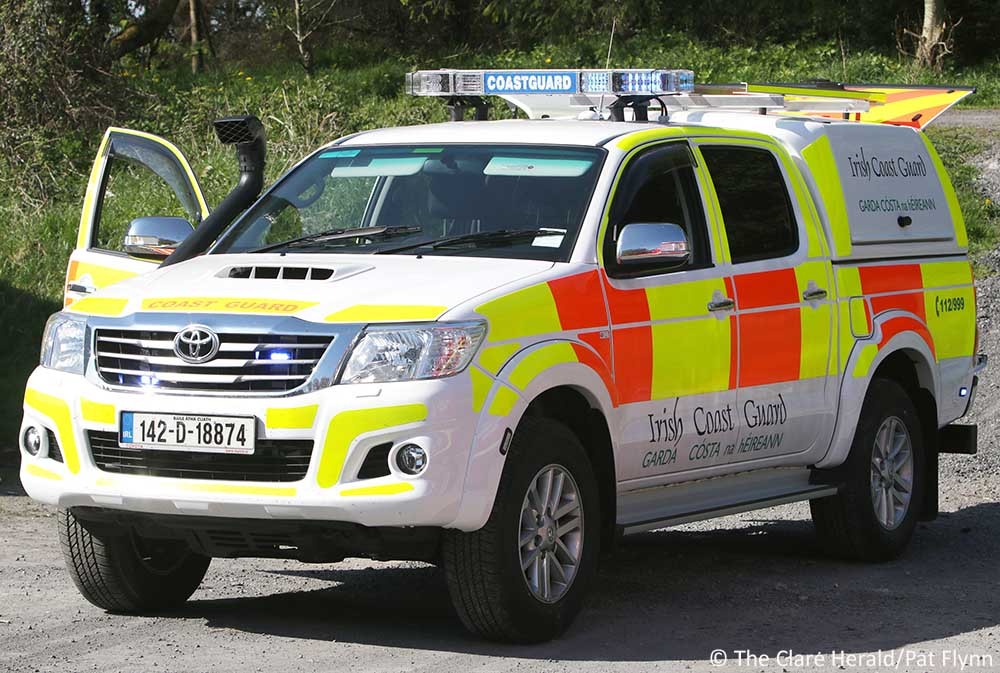 The following Met Éireann warnings are in place:
YELLOW for Ireland (including Clare) – southwest to west winds will reach mean speeds of 50 to 65 km/h with gusts of 80 to 110 km/h. Along exposed Atlantic coasts these values may be exceeded for a while and with very high seas this will give the risk of coastal flooding.