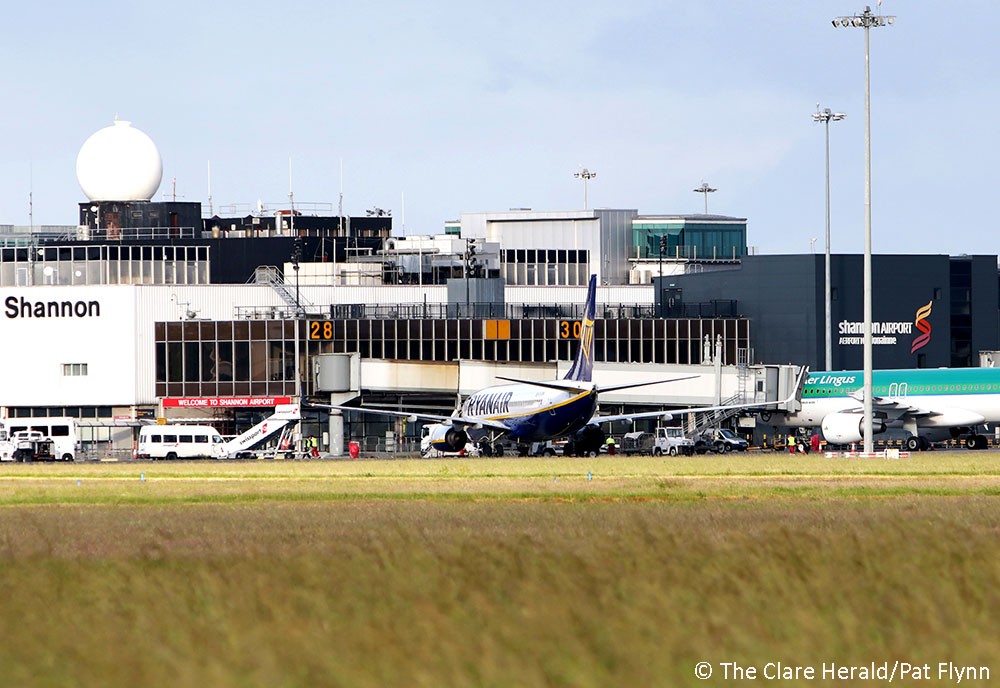 Propeller Shannon, Ireland's only start-up programme for companies in the aviation and travel tech sectors, is pleased to announce the arrival of its second cohort of firms.
These companies are taking their inaugural flight in this innovative accelerator programme with a view to completing their mission by June 2019. The programme is designed to assist with the development of young companies in the aviation, aerospace and travel-tech industries, with a focus on boosting growth and creating jobs in the Shannon region.
Partnering on the programme are the Irish Aviation Authority, Boeing HorizonX and Datalex, and supported by Enterprise Ireland, Shannon Group's International Aviation Services Centre (IASC) and DCU Ryan Academy for Entrepreneurs.
200 companies from 40 countries applied for the programme, and following a robust selection process, which included a full pitch day in front of over 50 industry experts at the IAA training facilities in Shannon, 12 companies were chosen to take part. The selected startups will be provided with early-stage capital; office space at the Gateway Hub in Shannon Airport; mentoring; training; high-level networking opportunities and the opportunity to pitch at the international Future Travel Experience conference in Istanbul in June.
The successful startups in the second cohort of the Propeller Shannon are from a range of traveltech and aviation niches, and feature companies and entrepreneurs from the USA, India, Estonia, Poland, Sweden, Chile, the UAE, Spain, the UK and, of course, Ireland.
These include:
Airside Management – airport wildlife deterrent technology.
Countalytics – on-board inventory management through image recognition and machine learning.
DoTrotter – Travel Community that allows people to travel the world by using their talents.
Drone Consultants – provide innovative search and rescue UAV's.
Flightbuddy – delivers immediate flight information to passengers, ground operations and airline staff.
Navifly – an air traffic control technology for drones.
OneAire – uses big data to help airlines enhance their maintenance processes.
S-MAN – enhances security of employees and individuals when abroad.
Trift – Machine learning platform allowing travellers to book experiential trips curated by travellers from around the world
TrustaBit – innovative flight disruption solution which enhances passenger experience.
Walkabit – allows users to earn while visiting landmarks and using daily-life services like restaurants, taxis or events.
Wanda Maps – makes personalised travel easy by letting you discover, pin, and share trip ideas on a map.
Donal Brady, Chief Executive of the DCU Ryan Academy commented on the cohort's arrival: "We're excited by the response to the second Propeller Shannon Accelerator, the quality of startups made the selection process all the harder, Mr Brady said.  We're delighted the programme has been recognised as the 'go-to' accelerator for travel tech and aviation startups, as evidenced by applications from Nepal to USA and from Iceland to Australia."
Peter Kearney, Chief Executive Officer of the Irish Aviation Authority said: "We are proud to support the Propeller programme and to provide funding to these innovative aviation start-ups.  The IAA, with its central role in the aviation sector in Ireland continues to work to support the growth and development of the sector, supporting jobs, innovation and ambition.   This second phase of the programme provides a further boost to the mid-west region and fits well with our commitment to maintaining our position as a leading investor in innovation in the Irish aviation industry."
Joe Healy, HPSU Divisional Manager, Enterprise Ireland, said: "The Shannon Propeller Accelerator programme aims to leverage on our strong international reputation as an aviation hub and our world class start-up eco-system to allow businesses in this specialised and innovative sector to build scale and succeed globally. The sector is an important contributor to our economic growth and this Accelerator is uniquely positioned to provide essential support for start-ups in the sector. Enterprise Ireland welcomes the successful uptake and interest in the programme and will continue to provide support to the companies who take part as they take their first steps towards commercialisation."
We are proud to support this programme and provide funding to these innovative aviation start-ups. The IAA with its central role in the aviation sector in Ireland continues to work to support the growth and development of the sector, supporting jobs, innovation and ambition. https://t.co/0BHXVRMHlZ

— IAA (@IAApress) February 15, 2019