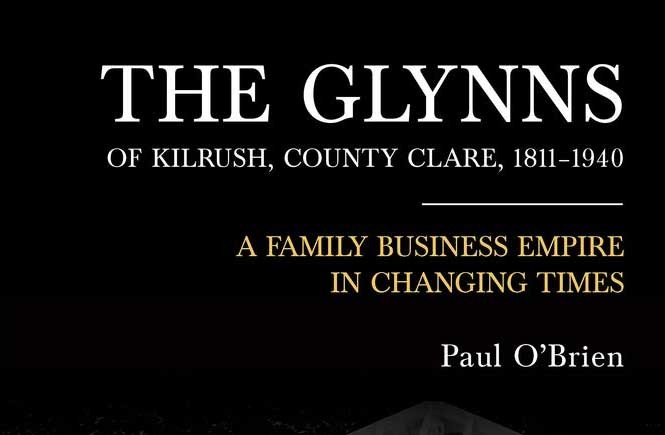 A new book examines the fortunes of a provincial, entrepreneurial family, the Glynns of Kilrush, County Clare, who came to local prominence in the early years of the nineteenth-century.
'The Glynns of Kilrush, County Clare, 1811-1940' was written by Paul O'Brien and explores their networking strategies and acumen, and traces the rapid expansion of their business activity from small-scale corn millers to proprietors of a multifaceted enterprise.
It also examines the rapid expansion of their various enterprises from milling to shipping and railways.
The book places the Glynn family and businesses within the wider context of networks developing between the urban, provincial and metropolitan industrial class, networks which helped shape Irish society and its economy. It examines the family primarily from a social point of view while also exploring the family's business and trade enterprises. It addresses the issue of middle-class identity, examining the ways in which it was constructed and represented to the wider community.
The book also explores the mechanisms that were used by the middle classes to establish and maintain their economic, social and cultural hegemony, and how these were reproduced down the Glynn generations.
The book was helped by the availability of a superb, hitherto undiscovered, family and business archive belonging to the Glynn family. The most fascinating aspects discussed in the book are the interactions between class, networking, local administration, associational culture, education, religion, the Glynn women and last, but by no means least, the town of Kilrush itself where the family still remain based.
Paul O'Brien received his Doctorate from the Department of History at Mary Immaculate College, University of Limerick, where he lectures in the Academic Learning Centre. He was a Research Fellow at Centre Culturel Irlandais, Paris. He is a recipient of the Military Heritage Trust of Ireland award for his research into recruitment practices during the First World War. Active in the area of architectural heritage and archival management, he advises on a number of local and national committees.