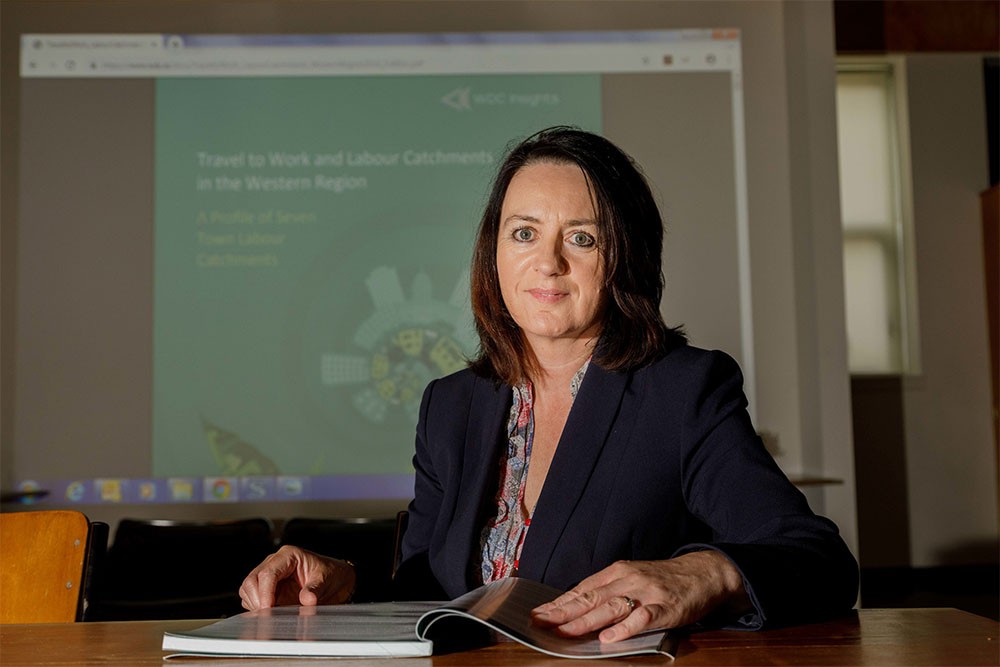 The seaside town of Kilrush has recorded a large increase in the number of its resident workers, in part because it now includes the catchment of Kilkee, a new study by the Western Development Commission shows.
Between 2006 and 2016 an additional 839 workers were recorded as working in the town of Klirush and surrounding labour catchment area that now includes Kilkee.
The study of census data by analysts at the Western Development Commission suggests that all town catchments across County Clare have recorded increases in local employment including Shannon (+5.5%), and the Limerick City catchment area within County Clare (+8.8%).
The WDC studied Census data from 2016, comparing some statistics with 2006. It examined the various labour catchments across the county, that area from which a town draws most of its workforce.
The Shannon LC area, which includes much of the Shannon Free Zone, continues to attract workers from across the county while rural parts of Clare, Ennis and Limerick city are also strong employment hubs. In terms of long distance commuting, there was an increase in the number of people recorded as traveling from the Shannon catchment to Dublin for work (34, up from 12 in 2006).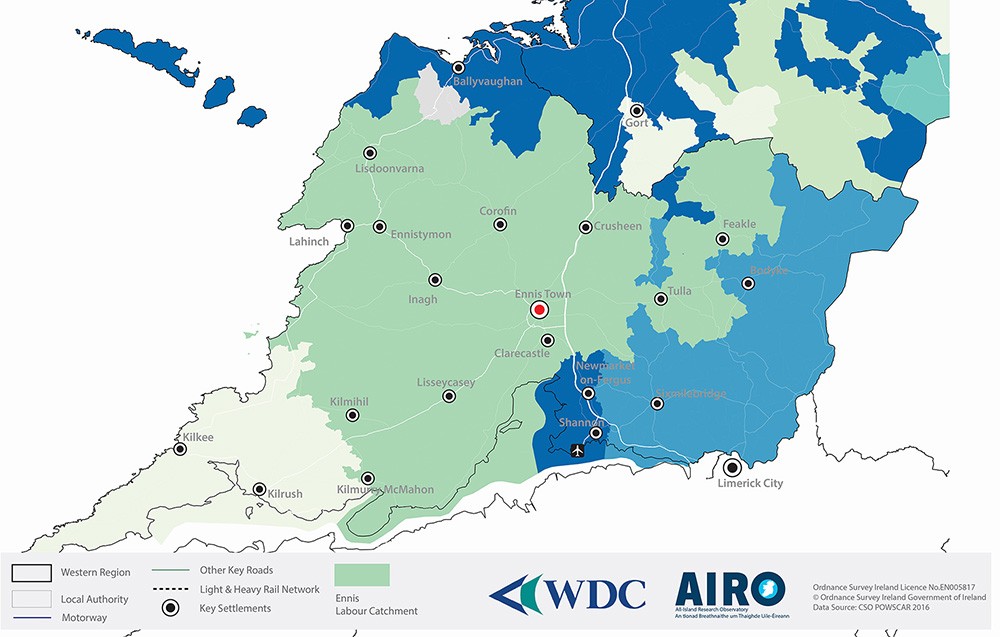 Limerick city and suburbs, Doonbeg, Shannon and Dublin city and suburbs all increased in importance as places of work for residents of Co Clare, according to the 2016 data.
While the age profile of workers in the Shannon labour catchment area is younger than the Western regional average the findings show that resident workers in Klirush (with a high proportion involved in agriculture and the manufacturing sector) are significantly older than the average in the region.
Commenting, Western Development Commission Policy Analyst Deirdre Frost said the figures showed that the dispersal of labour opportunities in Clare remains consistent across the board while noting that a culture of commuting continues to exist.
"We can see that people are generally travelling further to work, for example the numbers travelling to work to destinations such as Dublin have increased over the ten-year period, this could be in part a legacy from the crash, where people had to travel further to access jobs and have yet to find similar quality employment closer to home.
"Some of these workers are likely to avail of e-working and facilities at enterprise hubs which can reduce travel time. It is interesting to note the increasing importance of urban centres such as Shannon and the Limerick city catchment within Co Clare as places of work for workers living in Co Clare."