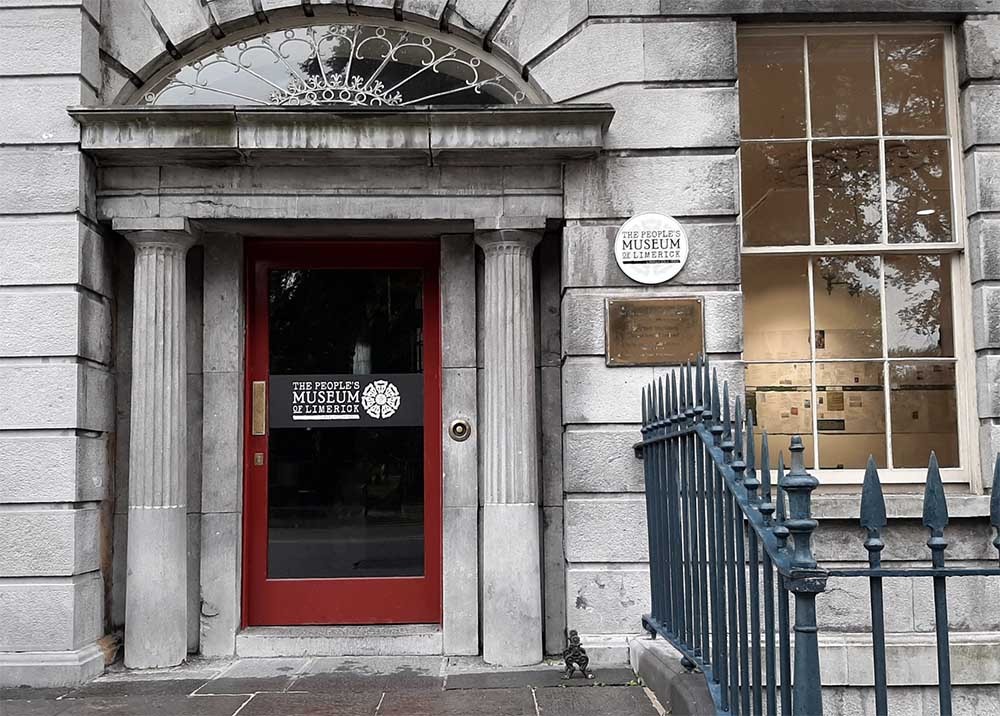 The first public viewing of a recently discovered image of a young Oscar Wilde will be on display at 'Go Wilde!' an evening event celebrating the life of Oscar Wilde on his 165th birthday.
The event will take place on Wednesday, October 16th, at the historic Coach House, located at The People's Museum of Limerick, 2 Pery Square, Limerick, from 7 pm until 10 pm.
The image was found by Karen Ievers of Sixmilebridge, Co Clare, while browsing historical carte de visite (cdv) images on the online shopping site eBay. The image presentation will be part of an evening event dedicated to the life and legacy of Oscar Wilde.  There will be other 19th c. photos on display from Karen Ievers' collection including those of additional Wilde family members.
The event includes a bubbles and canapes reception, with music provided by Limerick native Liam O'Brien of 'Emmerdale' fame.
Our distinguished guest speakers for the evening are:
Rose Servitova, an award-winning writer, speaking on 'Wit in Writing.' Her debut novel, 'The Longbourn Letters' – The Correspondence between Mr Collins & Mr Bennet, described as a 'literary triumph', has received international acclaim since its publication in 2017. Her second novel, the completing of Jane Austen's The Watsons will be released in late October. Rose attends literary events and festivals in Ireland and the UK discussing humour in writing, the importance of minor characters and silly fictional clergymen.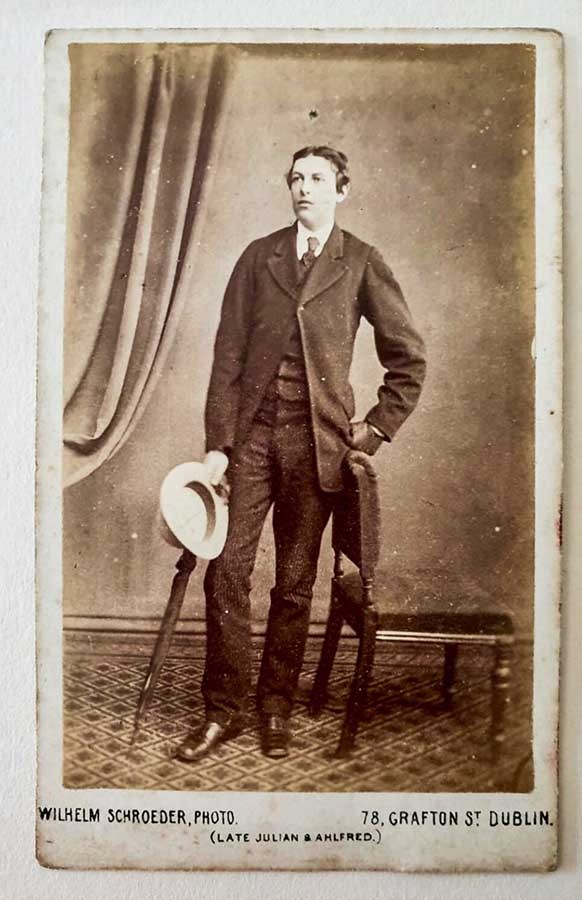 Dr. David Clare, speaking on Oscar Wilde's formative years in Ireland and his status as an Irish outsider in London, is Lecturer in Drama and Theatre Studies at Mary Immaculate College, University of Limerick. Previously, he held two IRC postdoctoral research fellowships at NUI Galway, both of which were based in the Moore Institute. These projects included his own "The Hibernicising of the Anglo-Irish Playwright" (2014-2016) and the Prof. Patrick Lonergan-led "Performance, Nation, and Globalization: Modern Irish Drama and its International Contexts" (2012-2013).
The evening will also feature a sneak preview of Bottom Dog Theatre Co.'s latest production entitled 'A Wilde Fan,' written and performed by Myles Breen. He is one of the most instantly recognisable faces in Limerick, Myles Breen is an actor, director and playwright. Myles Breen has been surrounded by the arts all his life, being introduced to theatre at a young age. He has been performing, directing and writing for an incredible 27 years, from appearing in the Irish television soap Fair City to playing Claudius in Hamlet.
We will end the event with birthday cake, tea & coffee, and a raffle (included in the price of the ticket).
Tickets to this event are extremely limited and can be purchased from Eventbrite.ie at €39/person. 5 euros of each ticket sale will be donated to Pieta House.