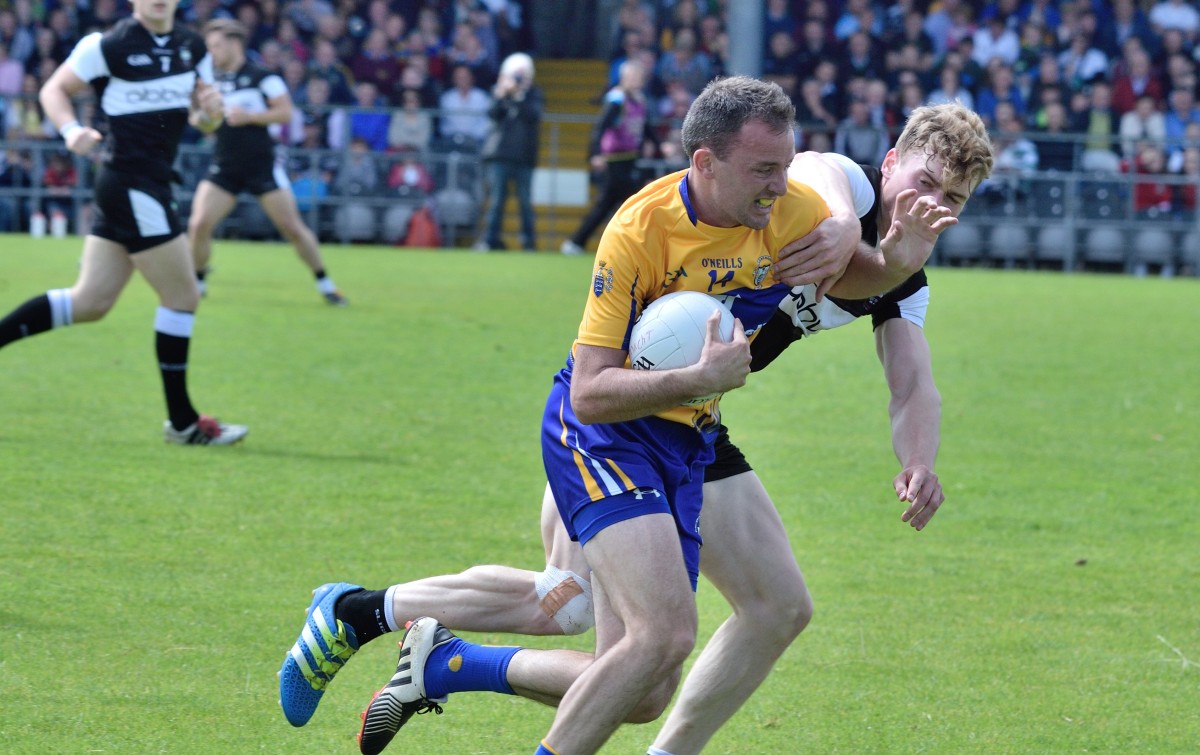 Lining out in an All-Ireland quarter-final in Croke Park against Kerry is a dream come true for Clare forward David Tubridy.
Tubridy has been there for some of the dark days in the history of Gaelic Football in the County having played in Division 4 for most of his inter-county career. However the appointment of a certain Colm Collins has had many positive effects for the game in Clare.
"Colm has come along a couple of years ago he's changed the mindset of Clare football and he's given us confidence and goals to go at and I think the players have stepped up to them goals and you can see the reward we've gone from four to three and we're up to two and we're in an All-Ireland quarter-final at the moment as the saying goes 'dreams can come true', it's something you dream of all your life to compete and play in Croke Park against the Kerry's, the Dublin's, the Tyrone's and now you're getting the chance on live tv so it's a big deal".
David told RTÉ about the journey this Clare team have been on so far in the 2016 championship. "To play Sligo in Markievicz Park where they hadn't lost in fourteen games, to go up there and defeat them was another stepping stone in Clare football. Going into the Roscommon game we got off to a great start, we got two serious goals and set the foundation for the rest of the game. A quarter-final for Clare football is huge, it's a massive boost for us".
Their number one priority at the beginning of the year was to secure promotion in the league, that task was completed, their next objective was to reach the last twelve and they did. Now the aim is to get over Kerry and we'll have to wait until later this evening to find out if they can do just that. The Doonbeg publican spoke of the progress made by the team to date.
"The strides we've made this year have been unbelievable, first of all Colm got us down at the start of the year and he said he wanted Division 2 football next year and that was one of our goals and we succeeded in that".
His father Tommy is a well known figure in Clare football circles and played senior inter-county for thirteen years up until 1987. This year's crop forces Tommy to recall the exploits of the 1992 footballers that shocked Kerry to win the Munster Final. "Tis in the blood, I'm at it forty years now between club and county, it's fantastic at the moment it brings back memories of 92".
In many ways religion and sport are similar, they require a devotion, commitment and a deep faith amongst other things. Tommy is thankful to Fr Joe Haugh, the Doonbeg Parish Priest for his obsession with gaelic games and goes as far as to say football is as important to the Magpies as religion.
"We've got a very good parish priest Fr Haugh, he's an awful GAA man he tells us how to play the game from the altar on the Sunday of the match and we probably take our football more serious than our religion" Tommy added.
As thy Kingdom come this Sunday it'll be more than just Fr Joe Haugh saying their prayers for the Clare footballers. If they're to cause the biggest upset of the GAA year, they'll need David Tubridy to be on fire – Amen to that.