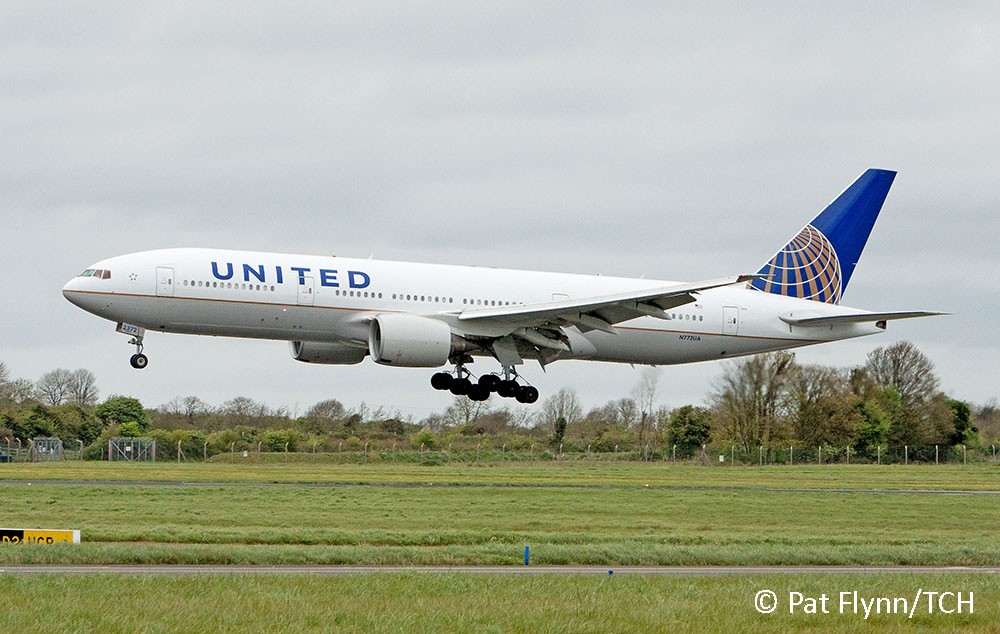 A US bound flight turned around over the Atlantic this afternoon and diverted to Shannon Airport after a passenger on board fell ill.
United Airlines flight UA-914 was travelling from Paris to Washington and as about 600 kilometres west of the Ireland when the crew opted to make a u-turn.
The flight had left Paris at 10.25am – Irish time – and had passed over Ireland at around 1.00pm before proceeding west over the Atlantic.
About 90 minutes later the crew declared a medical emergency and sought clearance from air traffic controllers to turn around and divert to Shannon.
The Boeing 777-200 jet landed at 3.40pm and was met at the terminal by HSE ambulance paramedics. The patient was assessed and stabilised at the scene for being removed to University Hospital Limerick for treatment.
Flight 914 continued its journey at 5.45pm after the aircraft had been refuelled and the passenger's baggage was removed in accordance with strict security procedures.
In 2015, apart from almost 300 weather related diversions, Shannon Airport handled a total of 39 unscheduled landings, 27 of which were medical emergencies.
The airport has dealt with eleven medical emergencies so far this year.