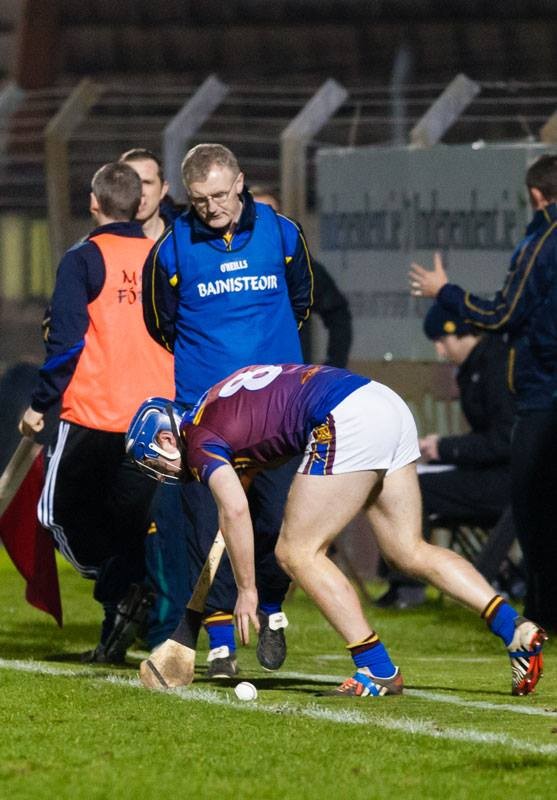 Former Clare hurling captain, Brian Lohan has said too much was asked of players during Davy Fitzgerald's time in charge of the Banner County.
Both men are two of the finest hurlers to represent the county with Fitzgerald the man between the posts and Lohan his main protector at full-back when Clare hurling enjoyed its most successful period to date winning two All-Ireland senior titles in the late 1990s and three Munster championships.
During their playing days the pair worked in tandem, however since both men have hung up their boots their relationship has been nowhere near as strong.
In July 2015, two years after Clare won only their fourth All-Ireland senior hurling championship, Brian led the call for an independent review into the performances of the team to be established and chaired by Ger Loughnane. Such a review had never been implemented to dissect any inter-county manager in the county and his campaign proved to be unsuccessful.
Such a move and his criticism of the tactics used personally hurt his former teammate and their relationship has not been the same since.
There was further tension when Tony Kelly picked up an injury training for the county team last year which ruled him out of UL's defence of the Fitzgibbon Cup, Lohan is manager of the Limerick college while Fitzgerald is in charge of LIT. Davy also received criticism from the four time All-Star of the tactics he used whilst in charge of Clare.
This week, Brian spoke publicly for the first time on the injury sustained by Tony Kelly last year. He was a guest on The GAA Hour Podcast which is presented by Colm Parkinson, during their conversation the Shannon native appeared to lay the blame for Kelly's injury with the former Clare boss.
Below is the conversation from the podcast.
Colm Parkinson: You were actually destroyed with injuries last year and Tony Kelly got injured with Clare, just before you were out in the Fitzgibbon, I would love to be a fly on the wall for that conversation with Davy.
Brian Lohan: Look they, it's a difficult one there because you have a scenario that Davy's manager of the LIT team and then you've got Clare players involved with LIT and Clare players involved with UL, they were asked to train the night before a Fitzgibbon game.
Colm: The night before?
Lohan: I don't know whether it was the night before or two nights before, but it was certainly whether it was the Monday evening or the Tuesday evening we were out on the Wednesday, he got injured on that and you can't perform within twenty four hours, it's just too much to ask.
Colm: Would you have rang Davy when you found that out that he was being asked to train?
Lohan: Well, I didn't ring him myself now, I didn't ring him myself directly but we certainly had communicated on the issue.
Colm: Right because that's a very messy situation
Lohan: Oh very, yeah, but that doesn't happen with all managers.
Colm: So Davy was, it's actually gas, Davy was manager of LIT he was also manager of Clare and he was taking some of the UL players to train with Clare two nights before you played in the Fitzgibbon, it's hard to even get my head around that.
Lohan: That's a fact yeah.
Colm: Wow, well shur he's not to know Tony Kelly was going to get injured but even to have him training two nights before isn't ideal.
Lohan: Yeah, but that's an issue that you're up against, that's the way it is.