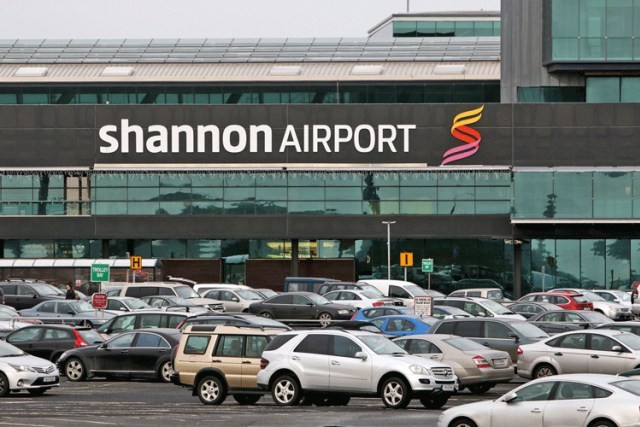 A number of road projects in Co Clare will be completed one by one according to CEO of Clare County Council, Pat Dowling.
Speaking at the January meeting of the local authority, Dowling confirmed that they are in negotiations with the TII regarding at least four projects in the county. "We will try knock them off one by one", he said. The Clare Herald understands that these include Blake's Corner in Ennistymon and the N19 road to Shannon Airport. "We will pursue them with venom", he declared.
At the sitting of elected members of the council which took place at Shannon Airport, Fine Gael Cllr John Crowe requested "that the TII will provide funding to extend and upgrade the roads in the county in particular to extend the N19 road to Shannon Airport. By extending this small section of road access to the Airport would be enhanced and would make easier access for traffic and pedestrians".
In a written reply, Senior Engineer Tom Tiernan stated that it is something they have raised on several occasions with Transport Infrastructure Ireland (TII) with November being the most recent example. "Once this road was designated as a National Route, Clare County Council immediately reaffirmed its view to TII that the section of the N19 from the end of the existing dual carriageway to the Knockbeg Point Roundabout, should be upgraded to dual carriageway status to facilitate the future prospects and prosperity of the airport and also to cater for the need to be in a position to appropriately respond to prospective emergency situations in the vicinity of the airport".
Crowe said of Tiernan's comments, "the response has hit the nail on the head". He highlighted the importance of finishing the piece of infrastructure "the last 4km leaves a visitor with a bad impression". The Sixmilebridge councillor described the road surface as "shabby and narrow" and felt the council must insist that it be finished. "For the sake of the small bit of what's left that as a council that we get on to the Minister and TII that we insist it be finished".
Cllr PJ Ryan echoed the views of Crowe, he called it a "very important piece of infrastructure". Ryan informed elected members that the airport would be forced to close should there an accident occur on the road in question. "If there is a major accident on that road the airport has to close down, there is access through the golf links but only on a tractor".
Shannon councillor, Gerry Flynn felt the response from Tiernan "said it all". He continued "It will be a dead end if we don't get connectivity".
Tiernan told councillors that they are "making the case as strongly as we can". He said they have already emphasised the points that they need while also liaising with the relevant authorities. He has previously asked TII to give it as much priority as possible.