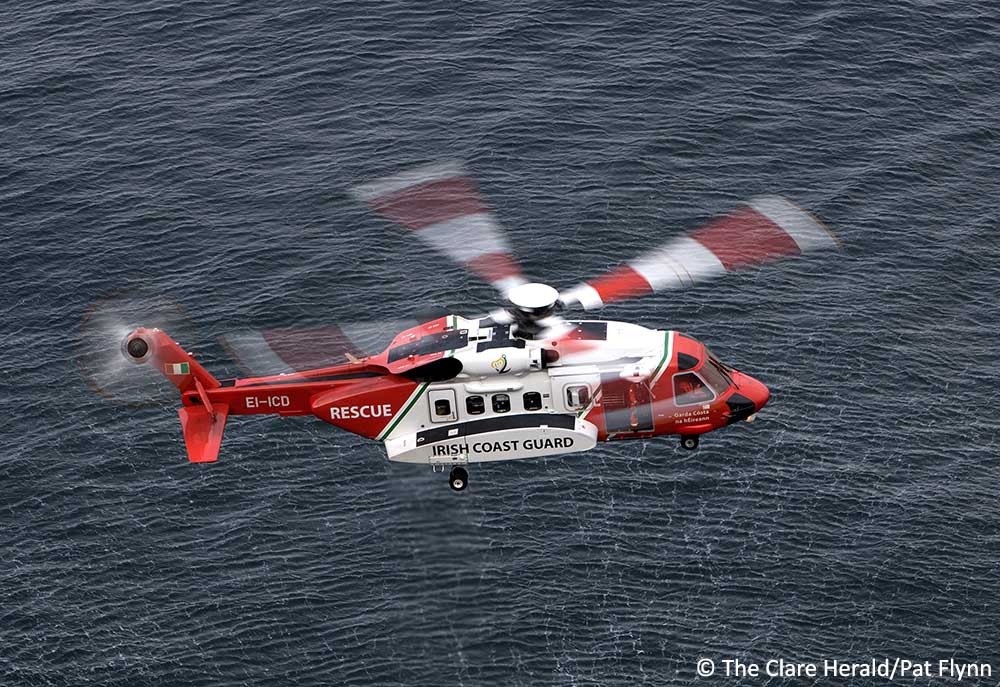 Two Irish Coast Guard helicopters were involved in an operation to airlift an injured sailor from a British submarine off the Sligo coast today.
Rescue 115 was sent to provide top-cover support for the crew of the Sligo based Rescue 118 which had been tasked on the medevac (medical evacuation) mission.
The alarm was raised early today when the UK Coastguard and Maritime Agency (UKMCA) requested assistance from the Irish Coast Guard.
Both helicopters made their way to the scene while the casualty was winched aboard Rescue 118 and airlifted him to Sligo University Hospital. It's understood that the sailor sustained fractures in both legs.
A spokeswoman for the Royal Navy said: "We can confirm that a crew member from a Royal Navy submarine was today airlifted to hospital by the Irish Coastguard. Arrangements were made for the airlift through the UK Coastguard in accordance with standard procedures."
"It would be inappropriate to comment further; for security reasons we do not discuss submarine operations and any questions relating to the casualty would be medical in confidence," the spokeswoman added.
The operation was coordinated by staff at the Irish Coast Guard's marine rescue sub centre at Malin Head in Donegal.