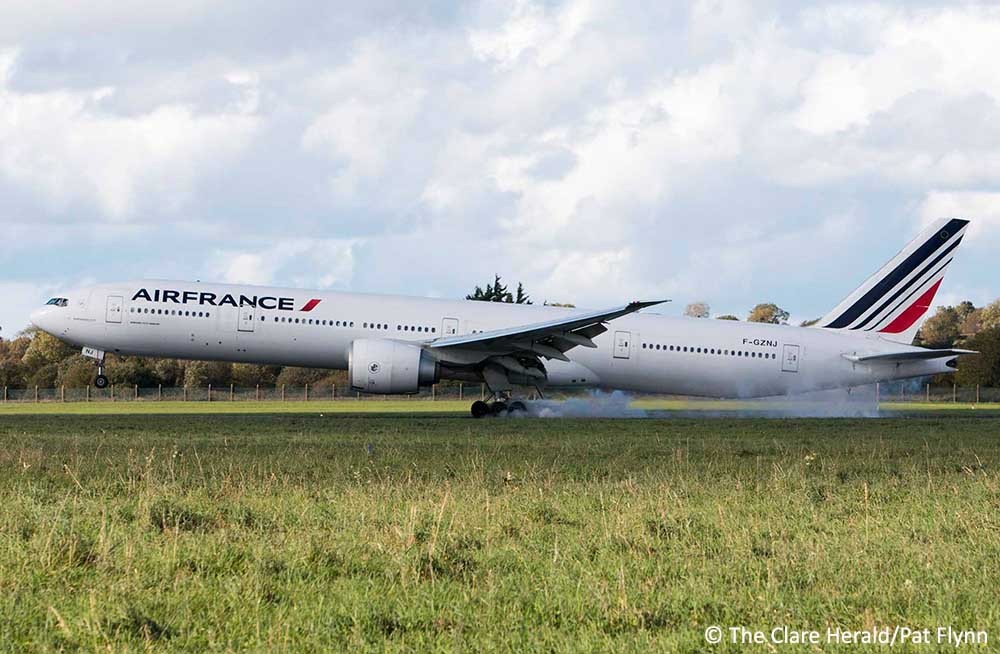 A young baby has been rushed to hospital after a flight diverted to Shannon Airport this afternoon.
Air France flight AF-636 was travelling from Paris, France to Houston in the US at the time. The Boeing 777-300(ER), with over 320 passengers and crew on board, was about five hours into its journey when the crew made a U-turn over the Atlantic.
The crew declared a medical emergency after the parents of the young baby alerted flight attendants and expressed concern about the infant's condition. It's understood the baby was suffering from a high temperature.
The crew alerted air traffic controllers in Ireland and requested clearance to turn around and divert to the closest suitable airport.
The flight was cleared to divert to Shannon where an emergency ambulance and doctor were waiting for the flight when it landed at 12.40pm.
To ensure the jet touched down within safe landing weight limits the crew had to dump thousands of litres of aviation fuel.
The flight continued its journey to the Houston shortly after 2.30pm.