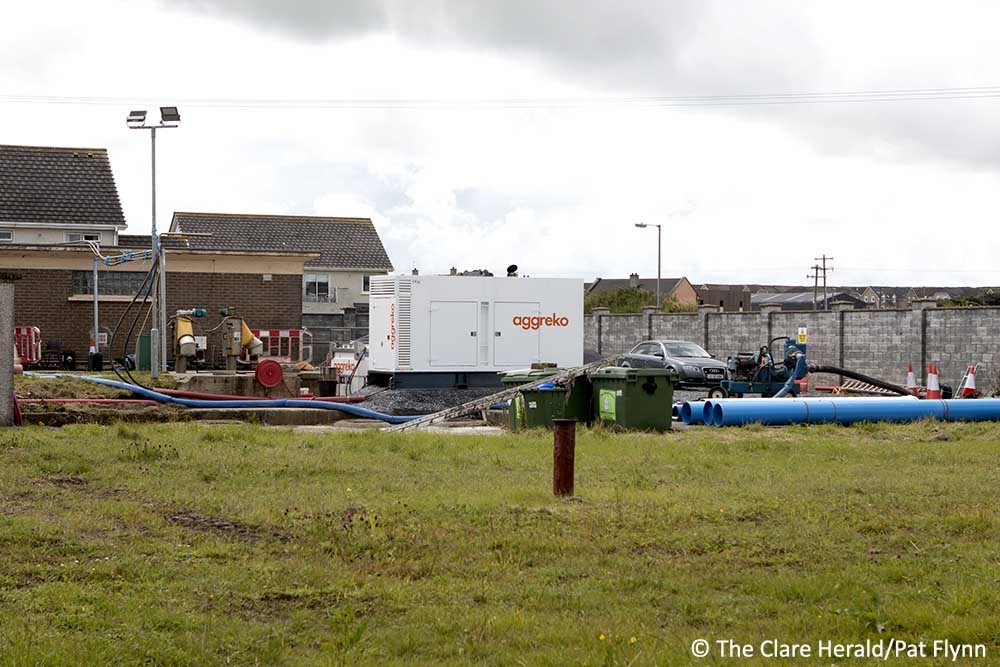 Irish Water has met with members of Kilkee Chamber of Commerce where the recent closure of the local beach and failure of a pump station were discussed.
The meeting took place on the same day as Kilkee beach was reopened to bathers after almost a week. Two separate bathing prohibition notices were issued since last Wednesday following different incidents.
The original precautionary notice was put in place following an electrical malfunction at the 40-year-old Kilkee Pump Station in the early hours of Wednesday morning. Irish Water reacted promptly and had the plant back up and running by 11am that morning.
A revised bathing water prohibition notice was issued on Monday following excess rainfall over the weekend which gave rise to a concern that elevated levels of bacteria could be present in the bathing water. Following testing of the water yesterday the bathing water notice was lifted on Tuesday afternoon.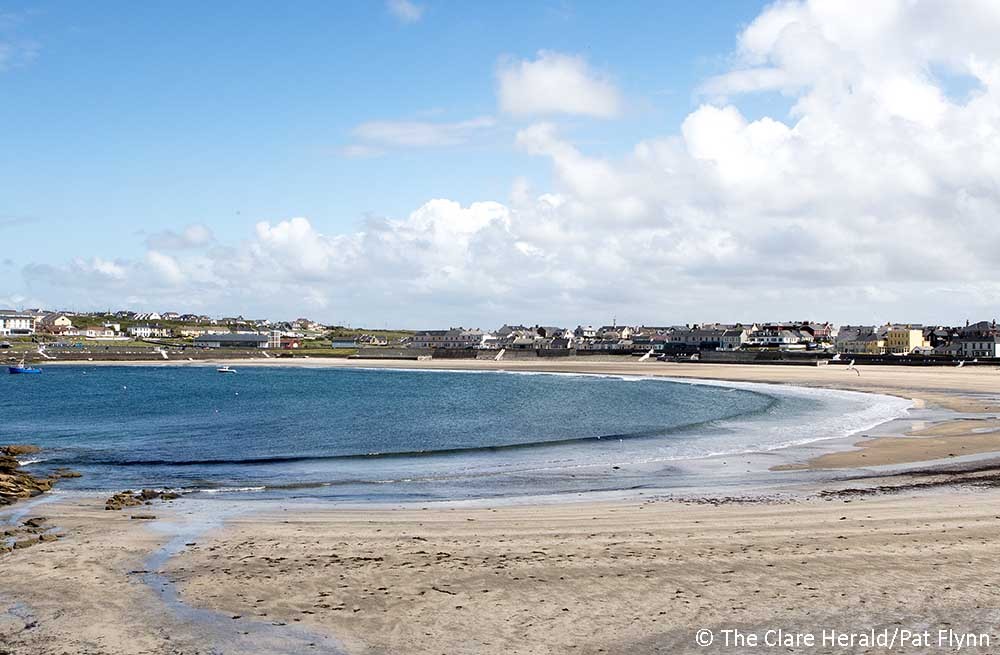 Irish Water has said: "(We) will continue with its programme of upgrade works to the Kilkee Pump Station which will be complete in a couple of months. Due to the complex nature of these works some elements have been completed but the full programme of works will take a couple of more months to be finalised."
Irish Water's regional lead for Co Clare, Maurice Hourigan said: "Irish Water is delighted that these two bathing prohibition notices have been lifted. It is business as usual in Kilkee and we are keen to continue with our upgrade works to the Kilkee Pump Station which represent a €500,000 investment by Irish Water in the town.
"We had a very successful meeting with Kilkee Chamber of Commerce this morning and outlined to them the issues that Irish Water encountered at the Kilkee Pump Station and the plans that are in place to upgrade this 40 year old asset and we look forward to working with them in the future for the benefit of residents, businesses and visitors to Kilkee and surrounding areas," Mr Hourigan added.
Cillian Murphy, Kilkee Chamber of Commerce, added: "We are happy to have had a very constructive and positive meeting with Irish Watertoday. It has led to a much deeper understanding of the constraints and concerns that both sides operate under.
"Kilkee Chamber are happy that Irish Water have set in motion a process that will deliver a system to avoid any repetitions of last week's occurrence. We also welcome the fact that the design phase for a new waste water treatment plant in Kilkee has commenced and all going well will be ready to go out to tender by the end of 2018."
Apologising for this latest incident Mr Hourigan said: "Irish Water would like to apologise to locals and visitors to the Kilkee area for this recent incident which is now resolved and assure them that the programme of necessary upgrade works to the existing Kilkee Pump Station will continue for another couple of months. Once complete the pump station should be resilient to normal weather events."