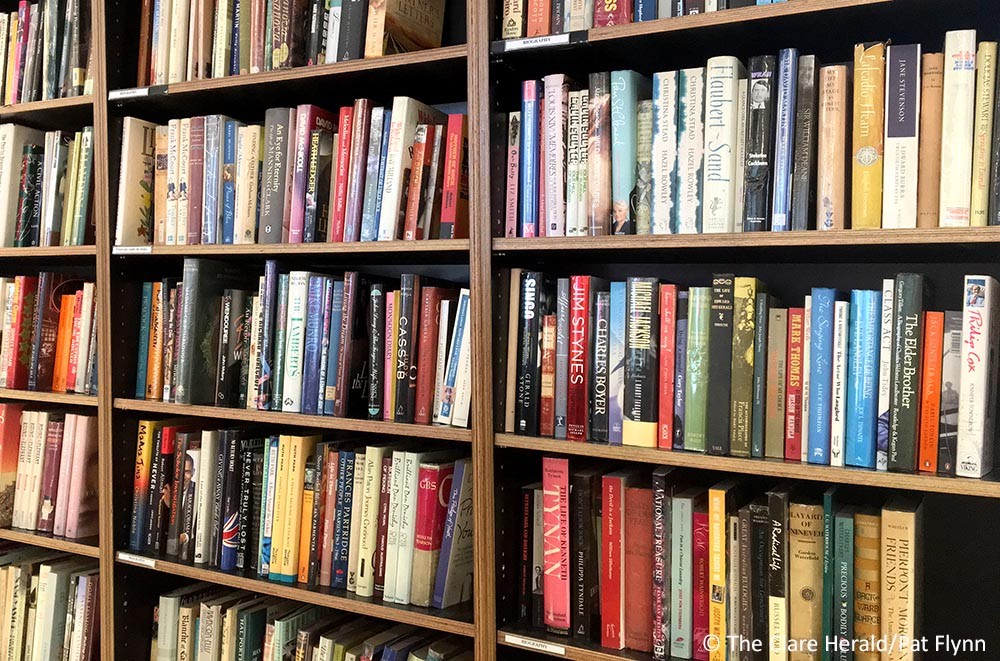 To celebrate the launch of the 2017 Dromineer Literary Festival brochure and programme, a poetry reading by Mark Roper will be held at Nenagh Arts Centre, this Friday, September 8 at 7pm.
The 14th annual event will take place from October 6th to 8th .
From its first event in November 2004, the Dromineer Literary Festival has grown into a much loved and warmly anticipated event on the autumn literary calendar. The festival has now an international reputation with entries to the 2017 writing competitions from Ireland, the UK, France, Canada, the USA, South America and Hong Kong. We are grateful to the Arts Council, Tipperary County Council Arts Office, Waterways Ireland, and to our local sponsors for their continued support.
Festival chairperson Eleanor Hooker said: "Our 2017 programme reflects the diverse and rich talent of today's international literary scene. With its breathtaking backdrop, daytime events will be held in Lough Derg Yacht Club in Dromineer and afloat on Lough Derg, and we also make a welcome return to the historic Nenagh Castle. The evening programme will be held in the intimate environment of Nenagh Arts Centre.
We are excited to have internationally-acclaimed poets Martina Evans, Martin Malone and Geraldine Mitchell reading at the Poetry Evening in Nenagh Arts Centre on Friday, 6 October. This event is a must not only for poets and poetry readers, but is a great introduction to the pleasure of poetry for those new to the art form. A key philosophy of the Dromineer Literary Festival is to celebrate the creativity of emerging writers; this year, Dani Gill will open the event with a reading from her debut collection After Love, published earlier this year."
"At a Meet the Authors event on Saturday evening, 7 October, we will hear from multi-award-winning authors including the war photographer, journalist and short story writer Sándor Jászberényi, novelist and poet Martina Evans and novelist and short story writer Alan McMonagle.  These exceptional authors will read and discuss their writing with Martin Doyle, Books Editor at The Irish Times.
Ms Hooker added: "I am delighted that, with the support of its Director, Ian Sansom, we have established an association between the festival and the Oscar Wilde Centre, Trinity College Dublin. Dr Sansom has put Arthur Seefahrt forward to join Amanda Bell and Edward O'Dwyer at The Launching Party, on Saturday afternoon in Lough Derg Yacht Club. Martina Evans will introduce the poetry of these three writers, two of whom, Amanda and Edward, have published new collections this year."
Award-winning writers Eileen Sheehan and John W. Sexton are hosting our Transition Year writing workshops this year. Eileen and John have many years' experience teaching this age group. They will introduce the pupils to writing techniques as well as inspire and enthuse the participants towards future writing.
On Saturday morning at Lough Derg Yacht Club, author Lisa Harding will facilitate a fiction workshop, and poet Martin Malone a poetry workshop, for all details please visit the festival website www.dromineerliteraryfestival.ie, or email info@dromineerliteraryfestival.ie
The Dromineer Literary Festival is for everyone, and your support is central to its success. We look forward to a weekend sharing our common love of the written, spoken and visual arts.