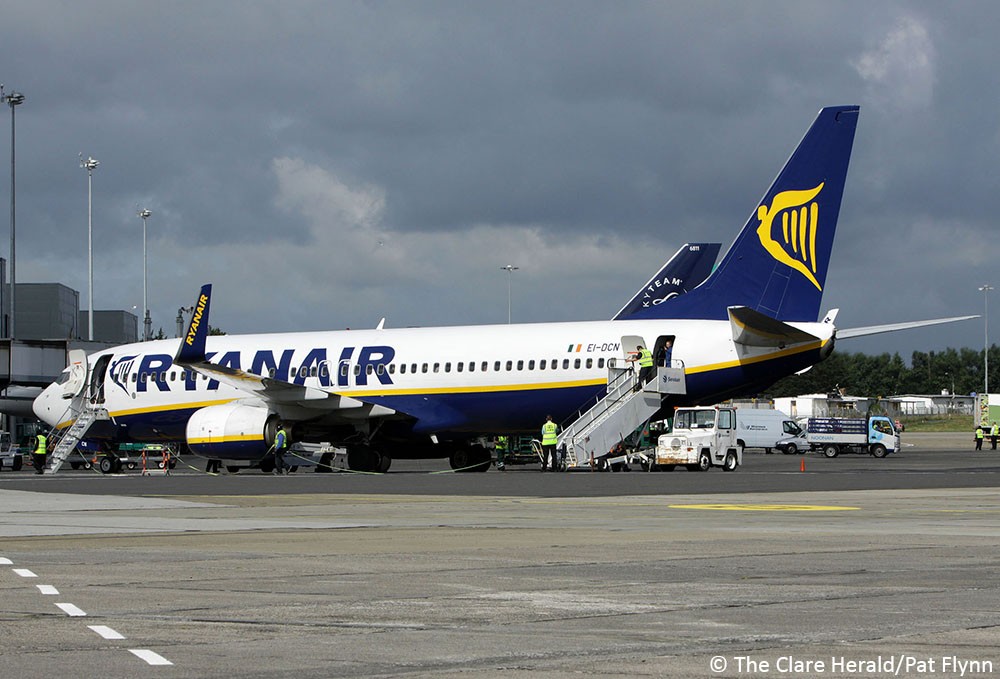 Ryanair has confirmed plans to resume operations on two routes from Shannon Airport and increase frequency on an existing UK service.
The airline will operate three times weekly (Mondays, Wednesdays and Saturdays) to Liverpool from May 19th and twice weekly (Mondays and Thursdays) to Bristol service from May 17th. The airline had operated on both routes previously.
The carrier has also added Tuesdays and Wednesdays to its popular Manchester service from Shannon, which will now run six days weekly.
The additional services and Manchester extension will add 60,000 extra seats at Shannon this summer. The two new services bring to 17 the number of destinations that will be served by Ryanair from Shannon this year.
Welcoming the announcement, Shannon Group CEO Matthew Thomas said that 2018 is going to be a year of growth for Shannon.
"We're gearing up very well for 2018.  We've already had the announcement of additional transatlantic services this year, and we now have this very positive move by Ryanair for our UK schedule to add to the new Reus-Barcelona service Ryanair is starting in March.
"The UK is our largest market and it is encouraging that despite the uncertainty surrounding Brexit, we are adding new services into the UK. We look forward to working with Ryanair on these new services and to the region's support in making them a success," Mr Thomas added.
The airport's Managing Director Andrew Murphy said: "Liverpool and Bristol are popular outbound destinations from Shannon but both also have an inbound opportunity for this region.  Tourism Ireland's support for these services is very much in acknowledgement of that and their commitment will lead to additional tourists coming into the region and they must be commended for that."