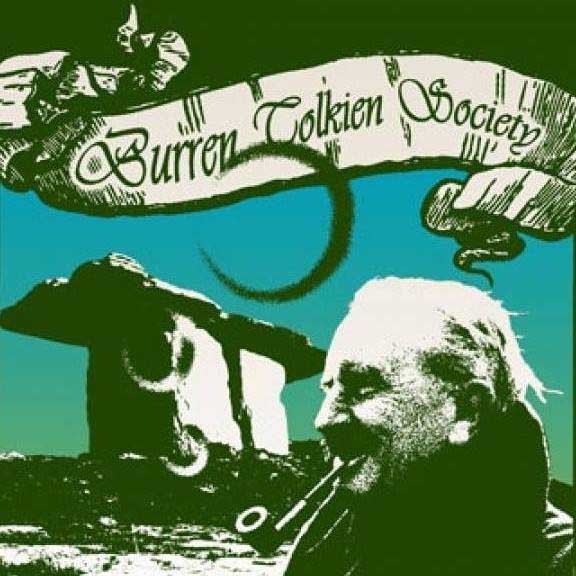 An annual festival celebrating the life and work of JRR Tolkien and his connection to the Burren will be held in Lisdoonvarna today (Saturday 7th April).
The free event, 'A taste of Tolkien' which takes place in the Burren Storehouse, will also include talks on archaeology, Viking and medieval imagery, herbal tonics, and an introduction to smoking fish. There will also be workshops on healing journeys and an interactive storytelling session for children.
This year's event is being organised by Sophie Delaney of the 'Burren Tolkien Society' and staged by Peter Curtin of the Roadside Tavern/Burren Storehouse, who started the festival in 2013.
"From studying Tolkien's works and correspondences as well as having spoken with people who knew the man, we believe his most famous work, "The Lord of the Rings," was inspired, at least in part, by the imagery and imagination of The Burren," said Mr Curtin.
Tolkien visited the West of Ireland on many occasions and spent considerable time in the Burren when he held the position of external examiner to the English Department of NUI Galway, between 1949 and 1955. During this period he revised and published "The Lord of the Rings."
"There is a reference in his novel to a cave found in the area called Poll na gColm (the hole of Gollum), and the descriptions of the world of Mordor bear a striking resemblance to the landscape of the Burren."
"However, when his biography was published, Tolkien's time spent in Ireland was somehow 'airbrushed out of history, ' Mr Curtin commented.
"For the past few years, I have been liaising with the Tolkien scholar Dr Liam Campbell, who has been researching the influence of Ireland and in particular, the Burren on Tolkien's creative imagination.
"His research, some of which was undertaken at the Marquette University in Milwaukee will be published next year, in time for the next Burren Tolkien festival," he added.
Among the festival's participants is local archaeologist Shane Delaney who will talk about the archaeological landscape of the Burren.
"I am fascinated by the Burren landscape and the presence and visibility of the archaeological monuments and folklore throughout the Burren. As a landscape it has influenced archaeologists, historians, artists and writers alike."
The event kicks off at 11am in the Burren Storehouse with a children's storytelling workshop with Katja Machleidt. For more information on the day's schedule go to https://www.facebook.com/BurrenTolkien/