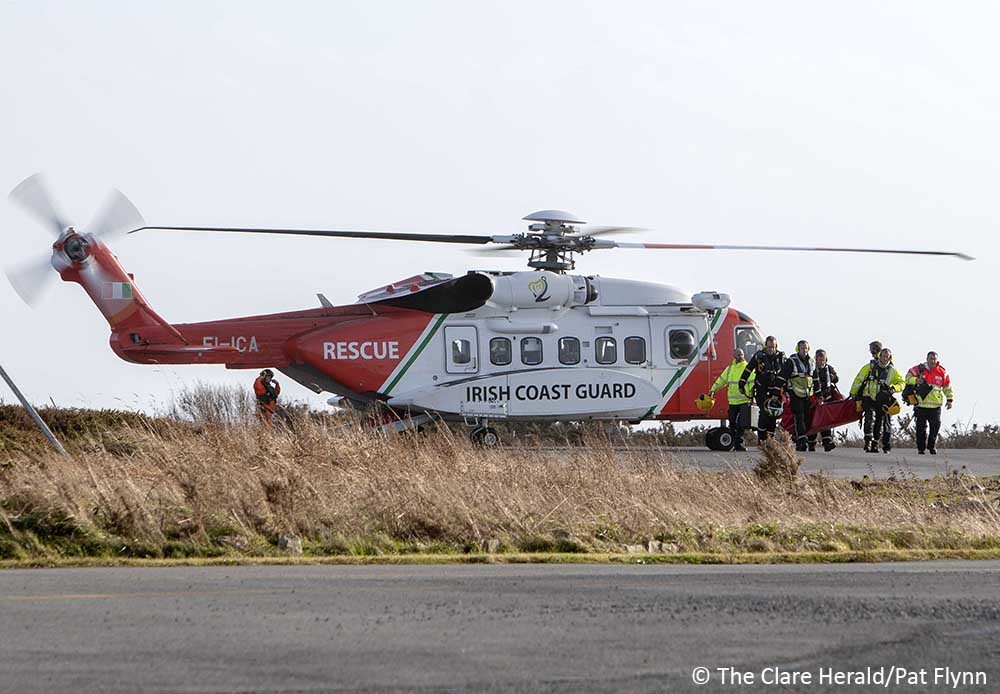 The Shannon-based Irish Coast Guard helicopter took part in a major exercise yesterday that involved a simulated plane crash on one of the Aran Islands.
The exercise, which involved multiple agencies, was hosted by Connemara based airline Aer Arann Islands which operates under Irish Aviation Authority (IAA) regulations.
Coordinated from Connemara Airport in Inverrin, the mock incident involved both statutory and voluntary emergency response services including Galway Fire Service; National Ambulance Service; An Garda Síochána; Irish Coast Guard; Irish Air Corps and the RNLI Aran Islands lifeboat.
The scenario involved a Britten Norman BN-2 Islander 10-seater plane which was reported to have crashed after landing at Inis Meáin airport. There were seven passengers and a pilot on board.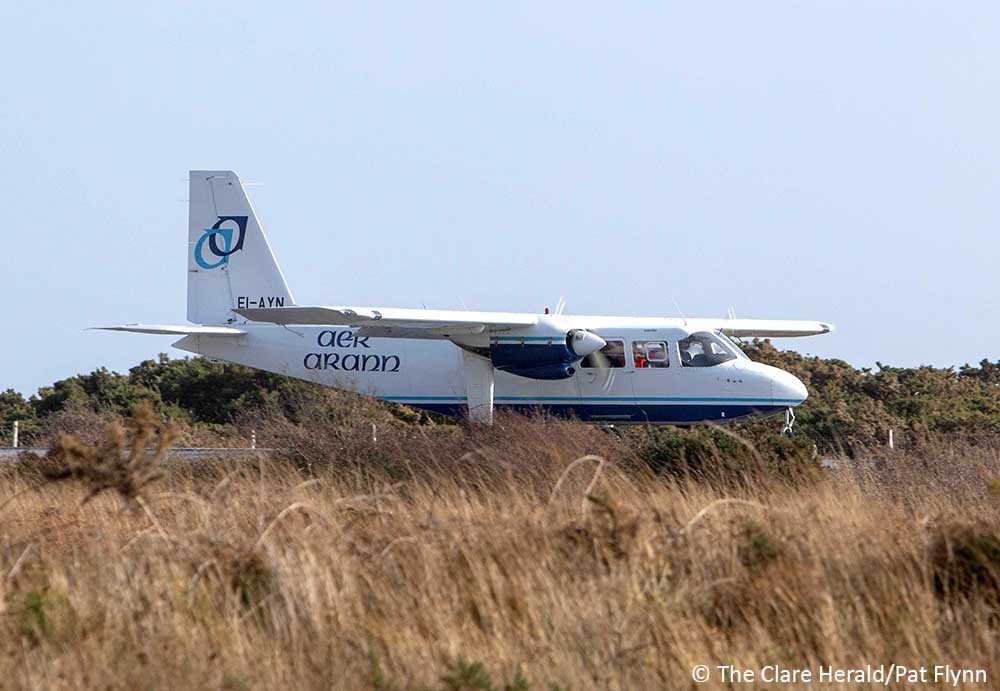 Inis Meáin Airport's fire and rescue service were first to respond while fire crews from Galway Fire and Rescue Service's Inis Mór station were transported to the scene on the neighbouring island by the crew of the the Aran Islands RNLI lifeboat.
Additional firefighting personnel from Carraroe station on the mainland responded to Connemara airport from where they were airlifted to the island along with their equipment by the Irish Coast Guard helicopter Rescue 115. The HSE's Emergency Aeromedical Service (EAS) air ambulance was also involved in the exercise.
The simulation was organised to test the response of airport's own fire and rescue service and emergency services that would respond from the mainland in the event of an accident.
A spokesman for Aer Arann Islands confirmed: "We held the multi-agency exercise on Inis Meáin. Connemara Airport was the On Scene Co-ordination centre. The exercise was attended by the Inis Meáin Airport Fire & Rescue, the Coast Guard, Galway Fire & Rescue, Gardaí and the Ambulance Service and Emergency Planning."
Rescue 115 from Shannon was involved in airlifting fire crews to the scene before transferring 'casualties' to University Hospital Galway. The Shannon crew then airlifted firefighters, ambulance paramedics and gardaí back to Inverrin when the exercise was completed.
The event overseen by the Irish Aviation Authority (IAA).
A spokesman said: "The IAA attended the exercise which is required under the European framework. There is a regulatory/licensing requirement to have an aerodrome plan of this nature established at an aerodrome. The plan involves actions/participation of on and off agencies that provide a response to an incident."
"The plan contains procedures for periodic testing to check its adequacy and reviewing the results in order to improve its effectiveness," the IAA added.