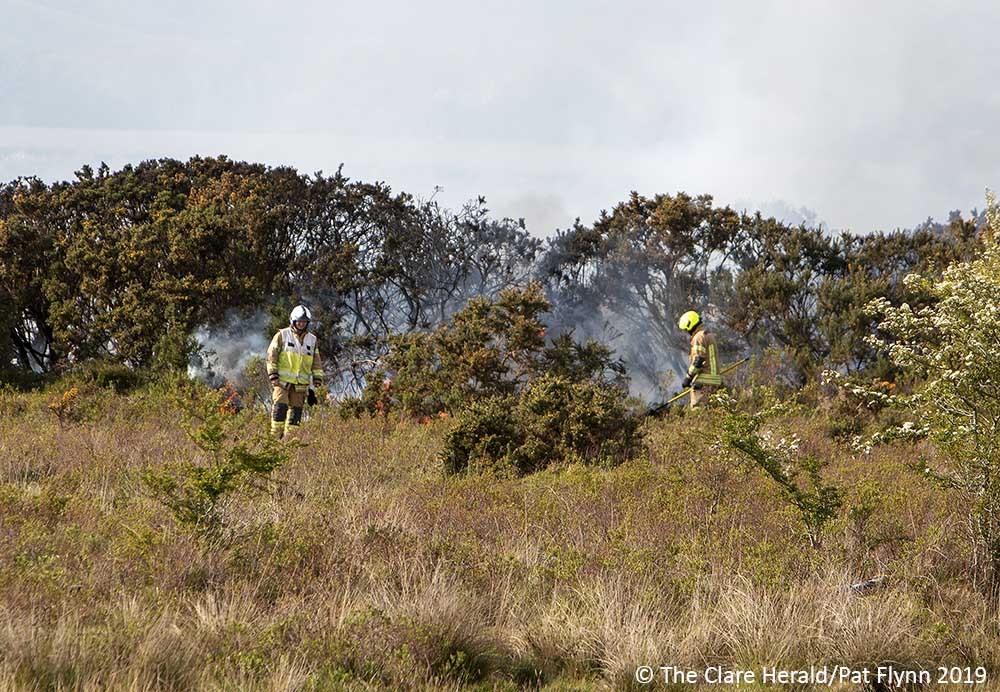 Fire crews were called to tackle a significant gorse fire in Clare this afternoon where a Condition Orange fire risk warning is in place until Friday.
The Department of Agriculture, Food and Marine has issued the High Fire Risk warning arising from the current Easterly high pressure weather conditions, forecast high temperatures and low relative humidity levels.
Clare County Fire and Rescue Service has also warned that landowners and the public should be aware that dangers exist in all areas where hazardous fuels such as gorse, heather, dried grasses and other dead vegetation exist.
This afternoon, fire crews from Ennis were alerted to a significant gorse fire near Ruan in Co Clare. The alarm was raised at around 5.00pm.
On arrival firefighters found flames reaching as high as twenty feet in some areas and quickly set about tackling the blaze. Four units of the fire service, including a water tanker and 4×4 vehicle, responded to the incident which was in an area difficult to access.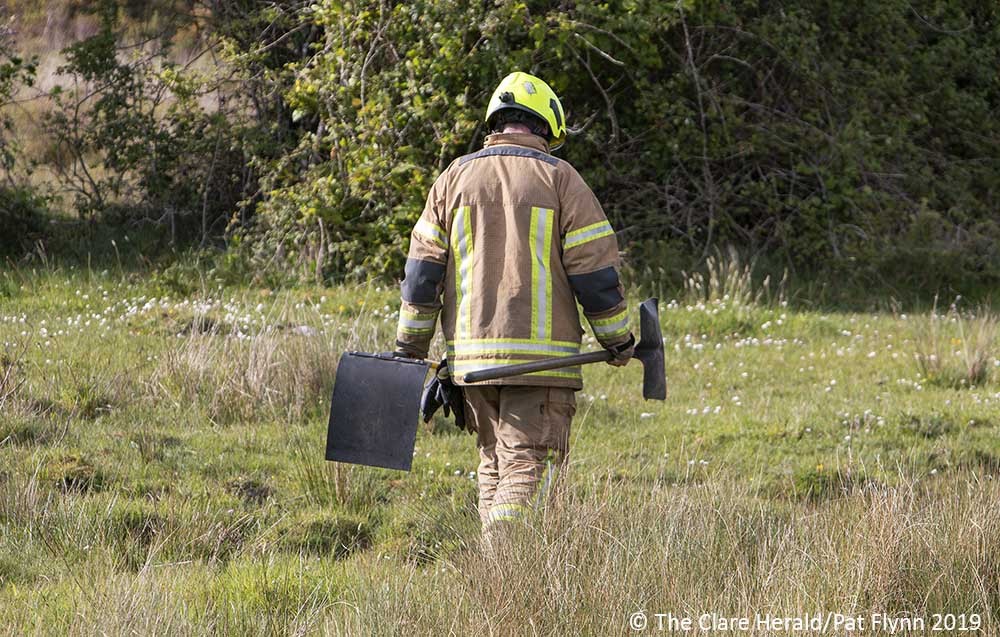 Earlier in the day, Clare's chief fire officer had warned of the dangers of the recent low humidity, lack of rain and current dry conditions.
Chief Adrian Kelly said: "Our advice is, if you are in the countryside or in the vicinity of forestry or other wild land, that you take extreme caution when travelling through them. Because we have had very little rain in the past few months the ground is very dry and any outbreak could cause a large fire to take place."
"Forestry can easily catch fire but we are also concerned about undergrowth and even turf under the surface which could also catch fire at this point," Mr Kelly added.