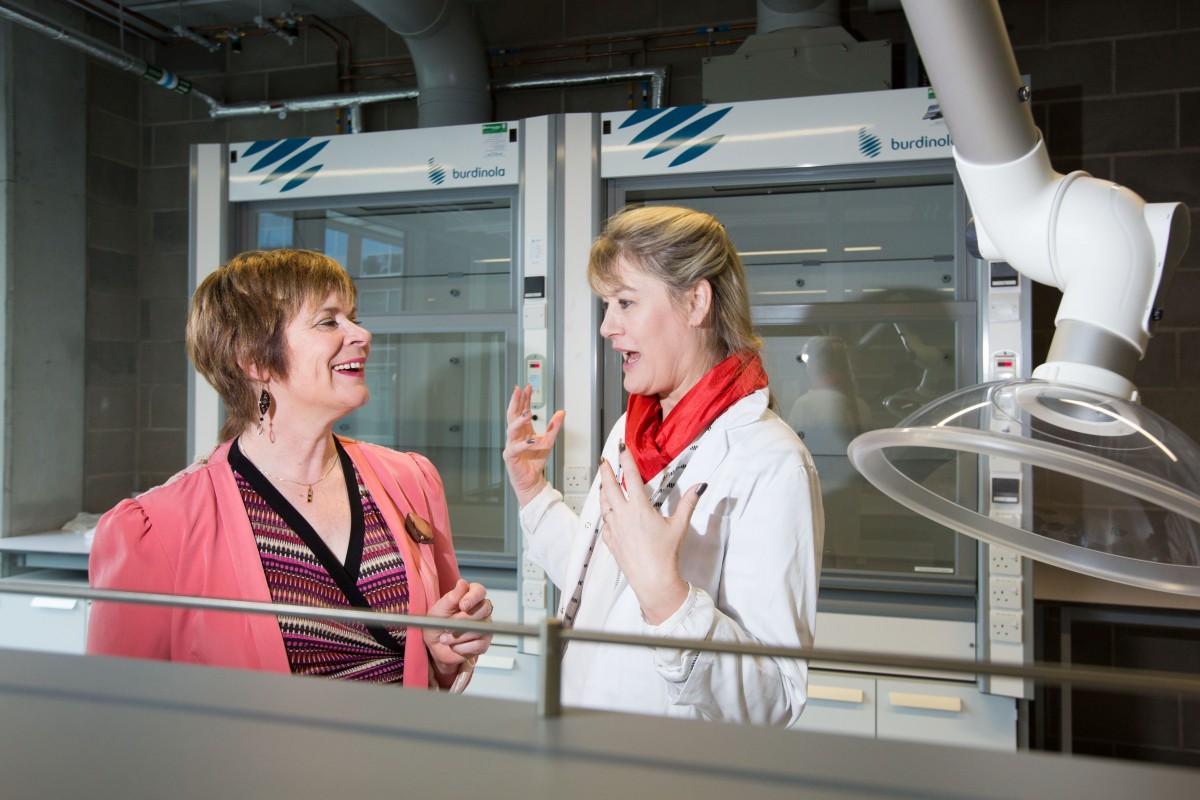 The University of Limerick (UL), Mary Immaculate College (MIC) and Limerick Institute of Technology (LIT) combined have been awarded over half of the €1million HEA Erasmus+ International Credit Mobility Fund.
This will support the transfer of students and staff to countries outside of Europe for teaching, training and research collaboration.
Erasmus+ International Credit Mobility (ICM) introduced in 2015, offers opportunities for students to study and staff to teach or train for a period of time in higher education institutions (HEIs) beyond Europe. It also gives the same opportunities for staff and students from countries outside of Europe to come to participating HEIs in Europe.
UL, MIC and LIT are members of the Shannon Consortium, a strategic alliance involving substantial collaboration between the institutions supporting greater accessibility to higher education and innovations in teaching and learning.
Following a competitive process, the three Limerick-based higher education institutions secured the largest share of the funding available, €543,152, in the 2016 Call under the EU's Erasmus+ Programme. This fund will support the movement of 135 staff and students to and from the three institutions to colleges and universities in 20 different countries on five continents.
At UL this involves 18 staff members of non-European higher education institutes visiting UL and 14 UL staff members outgoing as well as 24 incoming students and 1 outgoing. The breakdown for LIT is 11 staff members incoming and 11 outgoing and 9 students incoming and 5 outgoing. For MIC the mobility initiative involves 14 staff members outgoing and 5 incoming as well as 3 outgoing students.
Gerry O'Sullivan, Head of International Education at the HEA commented "The success of the Shannon Consortium institutions will open exciting new teaching and research opportunities for the colleges concerned in a range of countries, a number of whom are relatively new partners of Irish higher education. The impact will not only be felt at the local level but in the countries of origin of the students and staff. Internationalisation of Irish higher education is proceeding at a significant pace and it is most encouraging to see the Limerick institutions building on their complementary strengths."
He added "it is also heartening to see the strong focus on addressing issues of capacity building in countries that continue to face severe humanitarian and economic crises."
In 2015 the University of Limerick received 25% of the overall budget for Ireland under Erasmus+ International Credit Mobility (ICM). The 2016-2018 project will facilitate the funding of 57 staff and students to and from universities in Bangladesh, Ethiopia, Malaysia, Georgia, Algeria, Morocco, South Africa, Lebanon, Kenya, Ghana and Israel. UL is the only HEI in Ireland to receive funding for South Africa and the African countries.
The receipt of this funding strongly contributes to UL's Strategic Plan 'Broadening Horizons 2015-2019' in terms of the internationalisation of research, curricula and teaching as well as actively establishing and nurturing strategic linkages worldwide.MIC
Mary Immaculate College was successful in its first Erasmus+ ICM funding application in 2015 to bring three Syrian refugee students from Lebanon for one year of study. The College was also awarded funding for one faculty member specialising in the field of ethno-musicology to go to Morocco and for four faculty members in the field of Mathematics to engage in mobility between Ireland and Serbia (two out-going and two incoming).
In this latest round of allocations, MIC was the only institution in Ireland to receive funding for the USA, where the College has cultivated many of its strongest international links. This funding will be used by 6 faculty members (three out-going and three incoming). Faculty from MIC and the University of Notre Dame in Indiana will travel to further collaborate in Art Education and Community Engagement projects and lecturers in Special Education from MIC and West Chester University, PA will visit each other to share best practice and research ideas.
MIC also attained funding to develop links in China, Serbia and Montenegro. Eight students (three out-going and five incoming) and thirteen faculty members (five out-going and eight incoming) will avail of mobility funding for China in the fields of Media & Communication Studies, Early Childhood Care & Education (ECCE) Language Teaching & Linguistics and International Relations. Faculty involved in Language Teaching & Linguistics and Early Childhood Care & Education were also awarded mobility funding for Serbia (4 incoming and 4 out-going) and Montenegro (5 incoming and 2 out-going).
Limerick Institute of Technology (LIT) was the highest ICM funding recipient in the Irish Institute of Technology sector in both 2015 and 2016. Indeed, in 2016, LIT's award is the second-highest in Irish Higher Education. The 2015 funding supported partnerships in Malaysia, China, Brazil, Armenia, Georgia and the Russian Federation.
LIT's 2016 award will enable the institute to welcome staff and students to its campuses, while LIT staff and students will be funded to travel for work and study at universities abroad. The countries for which funding was awarded are Malaysia, China, Brazil, Canada, Kazakhstan, Tajikistan and Uzbekistan.
This allows LIT to intensify its internationalisation strategy which involves research and educational developments in Science, Engineering and Technology, as well as in the areas of Business and Humanities. This funding will support LITs existing successful mobility partnerships in Malaysia and Brazil and will also allow new partnerships to be developed in Canada.
According to Head of International at LIT, Donnacha McNamara, "this is a huge endorsement for Limerick as a destination for international students. It is a wonderful example of the three Higher Education providers in Limerick working together and out-performing the other cities. It will be very beneficial for Limerick as a whole."