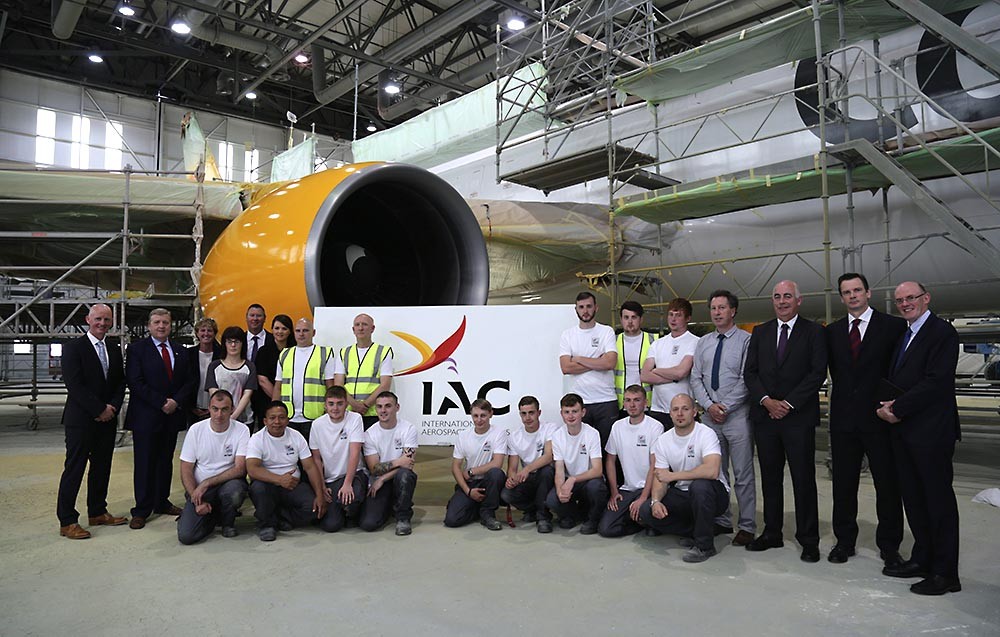 Minister for Employment and Small Business, Pat Breen met with 14 candidates who have been selected by one of the world's leading specialist aircraft services companies to train at the company's operations base at Shannon Airport.
Eirtech Aviation is offering those with Junior Certificate or equivalent experience an opportunity to further their education and prepare for a career in aircraft painting.
The students will undertake the new 30-week Aircraft Surface Finishing Course, gaining invaluable, on-the-job experience working with Eirtech's team of experts. The course has been launched by the Limerick, Clare Education Training Board (LCETB) in conjunction with Eirtech Aviation and combines theoretical training with practical experience.
Most of the training will take place as part of an assigned work team in the Eirtech Aviation hangars, which are located in Dublin and Shannon, with the remainder of the training taking place at the LCETB Training Centre in Shannon.
Eirtech Aviation's commitment to training is part of its broader commitment to maintaining Ireland's outstanding reputation in aircraft services. In addition, the company is creating opportunities for people who can in turn obtain a technical qualification in this very specialised area.  All successful candidates will be awarded a City & Guilds (1789-31) Diploma in Aircraft Surface Finishing with an opportunity of employment with Eirtech Aviation, which is an International Aerospace Coatings (IAC) company.
Niall Cunningham, CEO of Eirtech Aviation said: "Ireland has an international reputation as a world-class centre for aircraft painting and maintenance services. It is incumbent on us as an industry to ensure that this reputation prevails and that specialist skills are passed on to those who will become the future of the aviation services sector. As a leader in our field, we have the requisite capabilities and support mechanisms to provide each participant with a strong skill set that will not only provide them with a recognised qualification, but could lead to a career with Eirtech Aviation.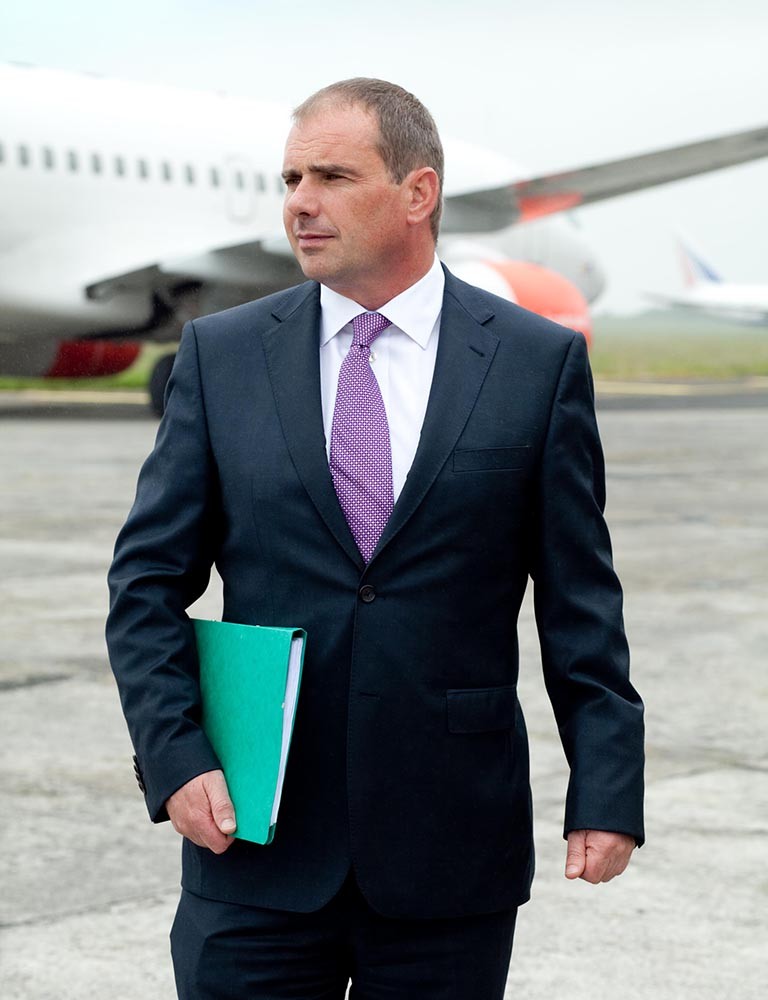 "We think that this is a unique and exciting opportunity as students will quite literally get to experience working on a full-size aircraft in one of our hangars."
Minister Pat Breen, TD, said: "I welcome Eirtech Aviation's announcement that 14 candidates have been selected to train at its operations base at Shannon Airport in its new Aircraft Surface Finishing Course.  Ireland continues to play a key role in the development of international aviation and Eirtech Aviation as a world leading specialist aviation services company is an important player in this sector.
I am particularly pleased that this company, which has been supported by Enterprise Ireland, is a significant player in Co. Clare.  It is great that companies like Eirtech Aviation give opportunities where students can gain valuable, on-the-job experience.  I wish the company and the candidates the very best for their future in the aviation sector."

When asked about the criteria needed to be accepted on the course Niall Cunningham said: "A head for heights, a good Junior Certificate or equivalent qualification and an understanding that this is a physically demanding but hugely rewarding course."