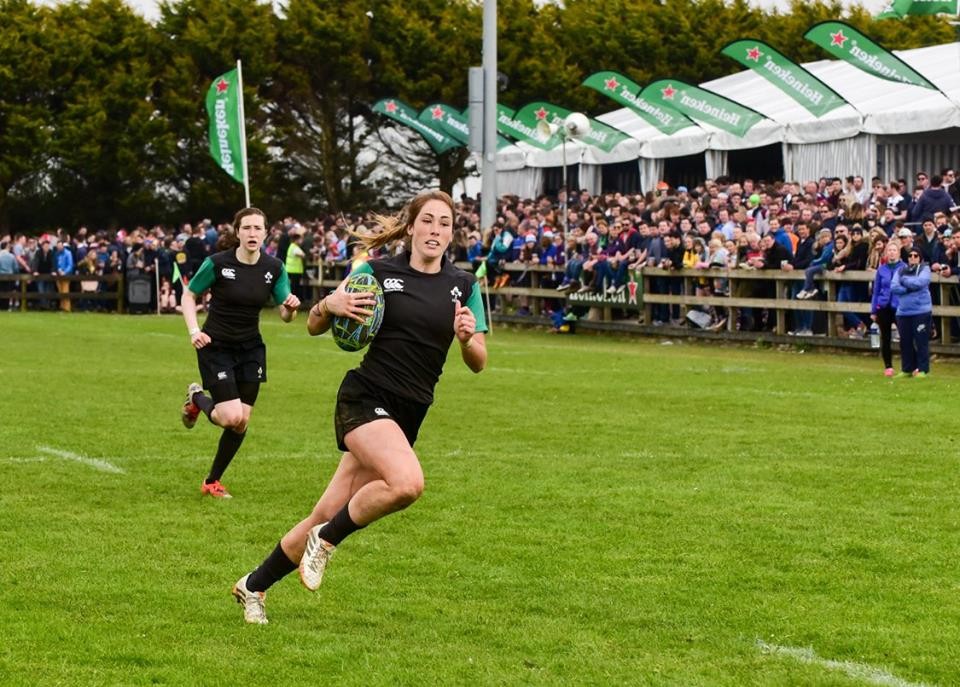 Eimear Considine is to make her debut for the Munster women's rugby team this weekend.
Kilmihil's Considine has also lined out for the Irish Sevens that missed out on qualification for the 2016 Rio Olympics. She is the only player named in the starting fifteen that will make her debut in their interprovincial opener away to Ulster.
A former dual player for the Clare camogie and ladies football teams, Eimear has only been playing rugby for over a year now. She's made her mark on the sport and is also lining out with UL Bohemians who have eleven representatives included in the matchday twenty three. The Limerick club are currently leading Division 1 of the Women's AIL.
Head Coach Wayne Falvey is in his third year in charge of Munster, he's hoping fresh faces like Eimear will make an impact to the squad. "With a lot of new faces in the squad this year, our focus is on Ulster in the first game and making sure we're set for that. There will be new faces in the squad travelling up so we need to make sure we get that performance so we can kick on then."
Munster team to face Ulster
15. Aine Staunton (UL Bohemians RFC)
14. Deirbhile Nic a Bhaird (UL Bohemians RFC)
13. Niamh Kavanagh (UL Bohemians RFC)
12. Nicola Scully (Highfield RFC)
11. Eimear Considine (UL Bohemians RFC)
10. Valerie Power (Shannon RFC)
9. Ellen Murphy (Highfield RFC)
1. Fiona Reidy (UL Bohemians RFC)
2. Gill Bourke (UL Bohemians RFC)
3. Leah Lyons (Highfield RFC)
4. Chloe Pearse (UL Bohemians RFC)
5. Orlaith Buckley (Highfield RFC)
6. Siobhán Fleming (Tralee RFC) (C)
7. Anna Caplice (UL Bohemians RFC)
8. Heather O'Brien (Highfield RFC)
Replacements:
16. Zoe Grattage (Highfield RFC)
17. Fiona Hayes (UL Bohemians RFC)
18. Nuala O'Connor (Tralee RFC)
19. Sara Hartigan (UL Bohemians RFC)
20. Christine Arthurs (Highfield RFC)
21. Mona Fehily (Highfield RFC)
22. Edel Murphy (UL Bohemians RFC)
23. Laura Sheehan (Highfield RFC)