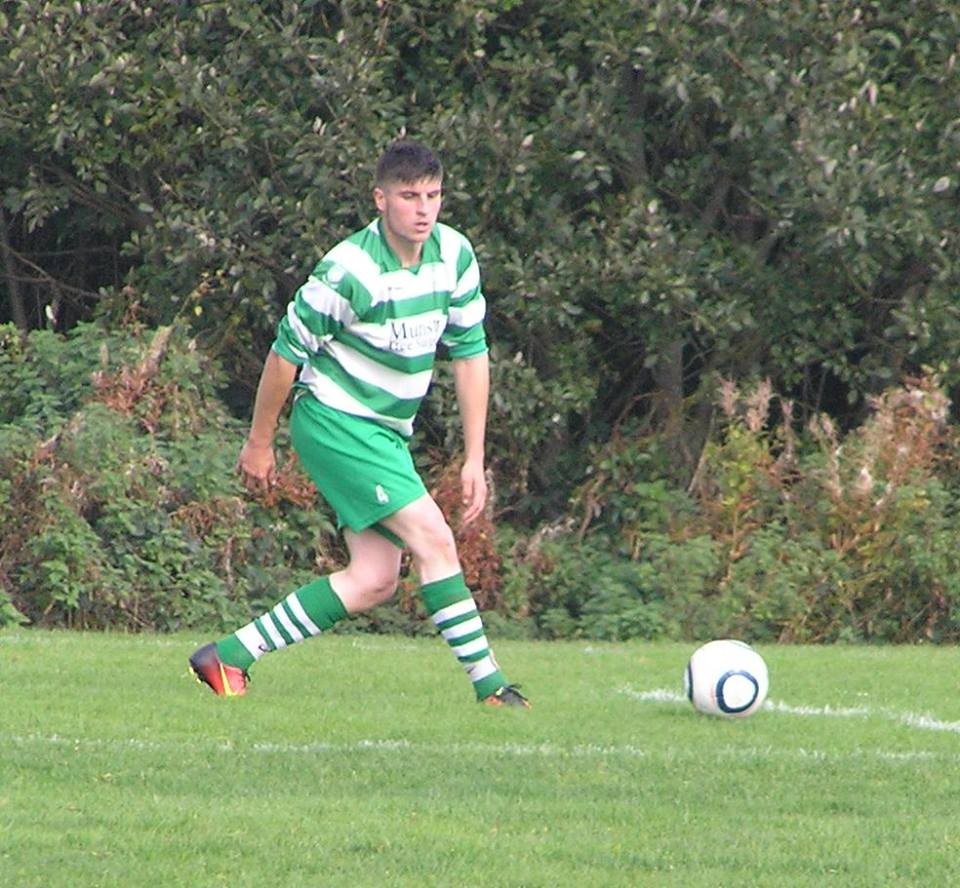 Shannon Hibs and Bridge Celtic caused upsets in this weekend's soccer action.
Ennis Town were dumped out of the Munster Junior Cup by the underdogs Shannon Hibs. Pa Devaney's strike sent Hibs through to the fourth round. Although they're playing in the third division the Shannon side are making quite the impact in the provincial competition.
Coole FC had a comprehensive 5-1 victory over Rineanna Rovers to book their spot in the fourth round of the Munster Junior Cup.
Shannon Town's unbeaten streak came to an end on Sunday when Bridge Celtic recorded a 2-1 win over the league leaders in the Premier Division. Donie Whelan netted the all-important goal as the East Clare side surprised the Town outfit.
Maloney Garden Machinery Premier Division
Sporting Ennistymon A 1
Shannon Olympic A 2
Venue: Lahinch
Olympic after a loss last day out in the Munster Junior Cup were out today to bounce back and in the opening exchanges did exactly that. They were good on the ball and playing good fluid football and creating real chances. The best of them came fifteen minutes in when Jack Arra made a great run leaving two Ennistymon players in his wake out the left wing pulled back a pass to Wayne Ryan who slotted home.
The next twenty five minutes saw Olympic with a lot of good chances and their pressure paid off on forty two minutes when a pass to Arra from Wayne Regan saw him pull the trigger only to be pushed out by the keeper however Amallah was quickest to react doubling Olympics lead into the break.
Second half was more open and Olympic took the foot off the gas a little let Ennistymon into the game. Ryan made way for Craig Murphy who played well and himself having a couple of chances. On the seventieth minute Burke came off injured and Davy O Flaherty came on. Ennistymon had some great chances hitting the post twice and Olympic once. And both keepers were busy. However it was looking more likely that Olympic would hold their clean sheet but with 10 minutes left a poor clearance gifted Ennistymon possession and they made no mistake. Olympic did however look for the third and had chances to get it but could find the net. They saw out the game and a very deserved and important 3 points.
Shannon Olympic A: Pierce DeLoughrey, BJ Cantillon, Dean Power, Rory O Connell, Wayne Regan, Adrian Carew, Derek Maxwell, Jack Arra, Sean Burke, Rachid Amallah, Wayne Ryan. Subs: Craig Murphy for Wayne Ryan, David O Flaherty for Sean Burke
First Division League
Mountshannon Celtic 3-2 Kildysart Celtic
Mountshannon mounted a second half comeback to deny Kildysart the win and take all three points. The visitors scored the first goal of the game when a smart finish found the bottom left corner of the home net.
Four goals came after the interval in an entertaining second period. The away side doubled their lead shortly after the break when a low corner was bundled into the hosts' goal. Mountshannon's response came almost immediately after the introduction of Niall Minogue from the bench. He followed up a John Scanlan shot and slotted the rebound beyond the away goalkeeper.
On 70 minutes, the home side equalised through John Scanlan as his lobbed ball into the area found the top right corner despite the goalkeeper's best efforts. The winning goal came through a penalty which was awarded after William Glass was fouled as he charged into the area. Colm Kavanagh stepped up and powered the ball home to secure an important victory for Mountshannon.
Mountshannon Celtic: Colm Kavanagh, Martin Cunningham, Niall Dear, Michael Scanlan, Stephen McSweeney, Michael Barrett, Michael O'Brien, Cathal Moloney, John Scanlan, Oran Scanlan, William Glass. Subs: Niall Minogue for O'Brien, Eoin Keane for Oran Scanlan, John Moloney for Cunningham
Kilrush Rangers 3-1 Moher Celtic
Two goals from Jamie Gilligan and a strike from Trevor Clancy gave Kilrush a good victory over Moher Celtic on Sunday.
Suttons Lighting Third Division
Sporting Ennistymon B 0-3 Inch Crusaders
Two goals from Brenno Henrique and a goal from Padraig Talty helped Inch Crusaders to a deserved victory over Sporting Ennistymon B at Mullagh on Sunday.
Inch Crusaders: Thiago Horatio, James Rynne, Mark Connellan, Sean Talty, Eoghan Grace, Edward Fogarty, Brenno Henrique, Ronan Grace, Rory Killeen, Eamonn Bracken, Padraig Talty. Subs: Enda McGuane for Ronan Grace, Eoghan Culligan for Killeen, Oran Killeen for Padraig Talty
Shannon Olympic B 2-1 Bunratty Cratloe
Shannon Olympic have climbed to third spot in the division after a hard fought win over Bunratty Cratloe to make it four wins in their last five games. Olympic had a early chance to take the lead after been awarded a penalty but Dylan Kerr failed to convert.
Bunratty Cratloe deservedly took the lead soon after when Rory McBeth scored from close range. Olympic dominated the rest of the half but were denied an equalizer by the Bunratty Cratloe keeper who pulled off some fantastic saves. The second half started with David Cuddihy making way for Stephen Dolan and soon after Olympic were awarded another penalty which Adam Harrington made no mistake from 12 yards.
Olympic kept the pressure on and deservedly took the lead when Kieran Kissane fired home a great strike from 25 yards. Bunratty Cratloe pushed hard in the closing stages for a equalizer but the Olympic defence defended well as they held on for the valuable 3 points.
Shannon Olympic B: Shane Russell, Daniel Cregan, Conor Neville, Joe Brennan, Paul Cantillion, Adam Harrington, Kieran Kissane, Andy Shanagher, Eric Ogrin, David Cuddihy, Dylan Kerr. Subs: Darragh Danagher, Damien McGettigan, Shane Nihil, Bryan Conway, Stephen Dolan.
Treacys West County Hotel Clare & District Soccer League Results
Sunday 11th December 2016
Munster Junior Cup Round 1
Newmarket Celtic A 1-1 Avenue Utd A (AET) – Avenue Utd won 3-1 on penalties
Munster Junior Cup Round 3
Coole FC 5-1 Rineanna Rvs
Shannon Hibs 1-0 Ennis Town
Maloney Garden Machinery Premier Division
Sporting Ennistymon 1-2 Shannon Olympic
Shannon Town 1-2 Bridge Celtic
First Division League
Kilrush Rangers 3-1 Moher Celtic
Lifford 5-2 Kilkishen Celtic
Bridge Utd B 0-3 Newmarket Celtic B
Mountshannon Celtic 3-2 Kildysart Celtic
Hermitage 0-3 Turnpike Rvs
Selprint Second Division
Ennis Town B 4-1 West Clare FC
Manus Celtic 0-0 Kilmaley Fern Celtic
Suttons Lighting Third Division
Sporting Ennistymon B 0-3 Inch Crusaders
Shannon Town B 10-0 Corofin Harps B
Shannon Olympic B 2-1 Bunratty/Cratloe
Saturday 10th December 2016
CDSL Youths League
St Pats 2-0 Newmarket Celtic
Shannon Town 3-5 Lifford
Munster Youths Cup Round 3
Avenue Utd 6-3 Bridge Utd
Treacys West County Hotel Clare & District Soccer League Fixtures
Saturday 17th December 2016
Jim Casey Trophies U17 League
Group A
Lahinch: Moher Celtic v Avenue Utd A 11am Dylan Shannon
Corrib Drive: Shannon Town v Newmarket Celtic 11am Shane Hayes
Jim Casey Trophies U17 League
Group B
Fairgreen Track Pitch: Hermitage v Ennis Town 11am Julian Sandford
Gort: Coole FC v Tulla Utd 11am Lukasz Baranowski
Roslevan: Avenue Utd B v St Pats 11am Frank Coote
CDSL Youths League
Cassidy Pk: Lifford v Bridge Utd 2pm Niall Quinn
Sunday 18th December 2016
Oscar Traynor Trophy Round 3
Frank Healy Park, Doora 2pm
Clare v Roscommon
Pa Gleeson( Referee) Julian Sandford, Trevor White
James Ferns(4th Offical)
First Division League
Lees Road: Turnpike Rvs v Kilrush Rangers 10:30am Michael Rock
Lahinch: Moher Celtic v Lifford 10:30am John Grier
Roslevan: Avenue Utd B v Bridge Utd B 10:30am Martin OBrien
College Pitch: Kildysart Celtic v Hermitage 10:30am Mark Rellis
Selprint Second Division
Kilmihil: St Pats v Rineanna Rvs 10:30am Flan Sheedy
Note: All results to be with Donal Kirby on 085-1765828 immediately after games otherwise a €40 fine will be incurred.