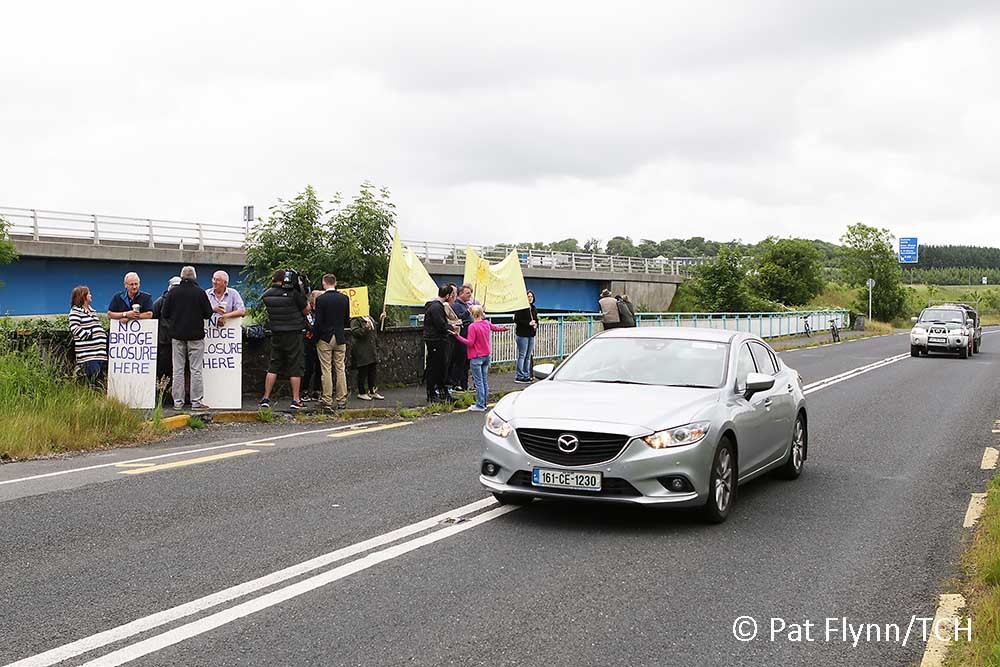 A total of €14.8 million has been allocated to Clare County Council for the repair of roads and bridges across the county.
One million is to be spent at Latoon Creek Bridge. Designed in 1966, the three-span bridge originally carried the old N18 National Primary Road between Limerick and Galway until the M18 was opened in 2007. A weight restriction had previously been in force at the location due to ongoing worries relating to its structure. It is anticipated that works will commence in late August with a construction period of four to six months.
As part of the investment into strategic regional and local roads, the downriver Shannon Crossing at Killaloe is to receive €500,000. Works are to occur at fourteen different bridges in the county at an expense of €676,200.
Due to safety concerns, improvements will be made to the crossroads (R464/L3060/L7058) in Parteen, approaches to Annageeragh Bridge, the T junction at Luogh near Doolin, an access road approaching St Aidan's N.S. in Shannon and the road from Caher to Scariff.

Independent Clare TD, Dr Michael Harty has welcomed the funding which has seen an increase of €1.8 million on the 2016 figures. "The overall allocation for Co. Clare is satisfactory. We will continue to strive for increases each year so that the road and bridge infrastructure of the county can be maintained and modernised. I believe that the work of independent rural TDs including myself is beginning to reap benefits and we will persist in campaigning for improvements in every aspect of rural life."
Fine Gael's Joe Carey stated "This funding will make a big difference to people and businesses locally. It is significant that it comes in the same week as the Government launched its Action Plan for Rural Ireland which, with its 270 targeted actions, will help to deliver benefits to people and communities all across County Clare."