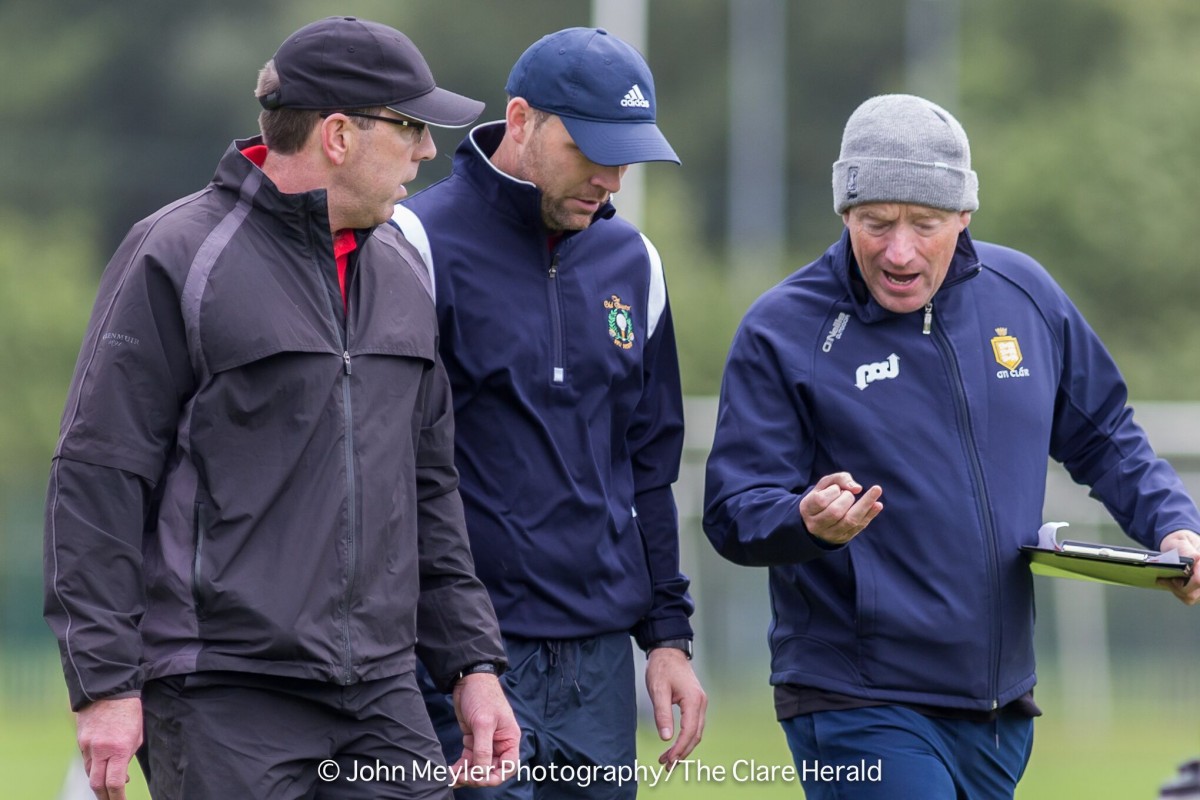 In the aftermath of Clare's first League defeat since 2015, Gerry O'Connor was keen to look at the bigger picture.
June 4th and Limerick in the Munster Championship is his main focus and so he wasn't too downtrodden with Clare's seven point defeat to Cork in the opening round of the Allianz National Hurling League.
"It is February the time to be learning lessons, whilst it is disappointing to lose we'd much rather be learning these lessons in February than in June, that's ultimately where we're looking at this. We tried out a lot of players in the Munster League and some of those players started on merit of their performances in training and the Munster League, some of them played really well and some of them won't be happy with their performances", the Clare Joint Manager said following the defeat.
Gerry highlighted the pace in the Cork team plus Clare's inability to deal with Anthony Nash's puckouts as factors in the loss. "We struggled to get to grips with Anthony Nash's puckouts, I think he was excellent in terms of his puckouts and we struggled to reset after them. Cork were much sharper on the night and just because we missed three or four goal scoring opportunities wouldn't take from the fact that Cork were by far the better team".
"I think Cork were actually much sharper tonight, in fairness they were much sharper two or three weeks ago in Sixmilebridge. We had a lot of young guys in tonight and it's a learning curve, we'd much rather be learning about our team and developing our team in February rather than in June, that's what nights like tonight are all about, an opportunity for our guys to discover and actually develop what's required to compete ferociously at this level", he added.
Alan Cadogan captained Cork in the absence of Stephen McDonnell and the Douglas man caused problems for the Clare defence as he racked up a total of four points from play. O'Connor believes the delivery of ball from Nash to Cork's half-back line set them up to distribute the perfect ball to the Douglas man.
"Anthony Nash was able to pick out their wing-backs at times and they were delivering pretty good ball. It's a reset issue on their puckout that created a lot of challenges for us on the night. They created two on one situations and they had a lot of runners coming through the middle and again as I say it's an opportunity for us to go away and learn from this and it's far better to be learning in February than in June".
Next up for Clare is a home clash with Kilkenny. After losing to Waterford in their first outing, Brian Cody's men will certainly teach the reigning League champions a lesson if they produce a similar performance. O'Connor hopes Patrick Donnellan, Oisin O'Brien and Ian Galvin will be in contention to make the squad for the clash.