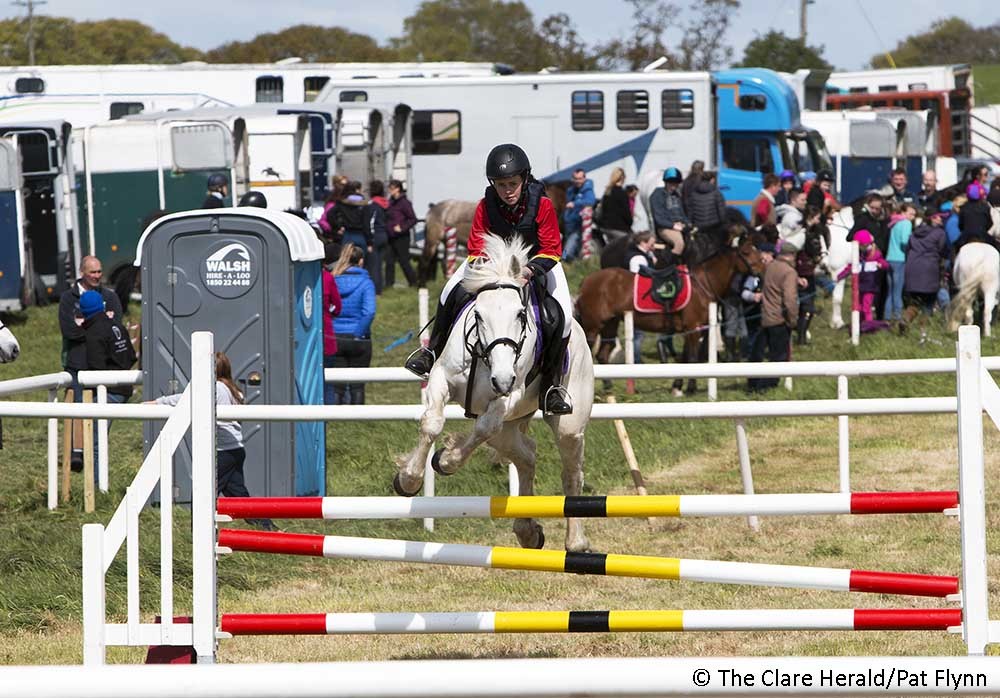 The organisers of the Scariff Agriculture Show 2017 are inviting entrants for this year's event.
The schedules for the competitions and classes have been confirmed with this year's show featuring all the classics.
Registration for entries is now open on the Scariff Show Society 2017 website. www.scariffshowsociety2017.com where all the classes are listed.
The winners of this year's Tug of War competition will receive Kathleen Mason Perpetual Cup.
For the animal lovers, the day will start with the Connemara Show Classes which this year will include various classes from Best Connemara yearling filly/colt to best registered Connemara Stallion all our classes are featured in our Schedule book.
Showing classes will be held in Mare and Foal ring will also take place on the day
This year Scariff will also feature qualifier classes for a number of Championships including: Yearling Colt/Gelding All Ireland Championship 2017 – Barryroe Coal Foal All Ireland Championship 2017 – Clarecastle For those you that enjoy showing ponies, there will be a list of various IPS classes both in hand and ridden.
The Dog Show will be taking place again classes are featured in the Schedule book. Scariff will hold a good day's show jumping on the day for all you show jumping enthusiast.
If a spot of gardening is your thing then get your entries ready for the Flower and Vegetable classes. These classes have been part of the Scariff Agriculture show for over 73 years, there classes for children, novices and adults.
Most appropriately Dressed Lady, and this year we will be running a Little Miss/ Mister Competition.
Joe O Shaughnessy Chairman said: "We are really excited to reveal the competitions and classes for this year's show and are looking forward to receiving and judging all the entries. Online registration is now open and we encourage everyone to register their entries early to save time on show day. We are hoping for a bumper year of entries."
Closing this year's Scarriff Agriculture Show will be 6th June 2017.