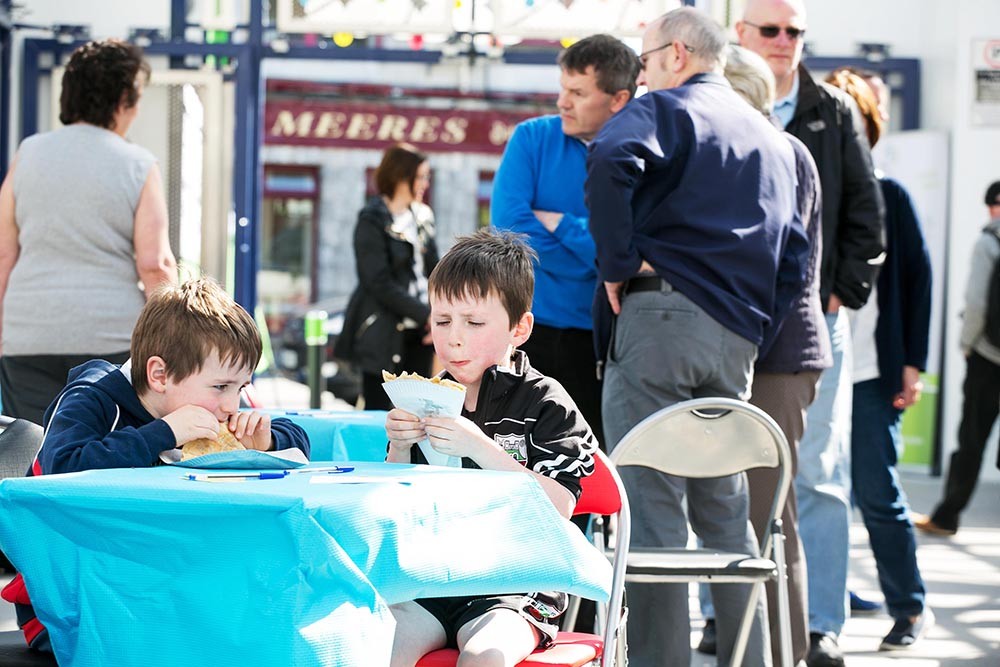 The wide range of quality food produce available in County Clare will be showcased in Ennis Market on Saturday 10th June 2017 from 10.00 a.m. to 1.00 p.m.
Bia Fest returns following last month's successful pilot event which featured the produce of local small to medium-sized artisan food producers from across the county.
Local Enterprise Office Clare, which is organising Bia Fest, says the event is being held following the positive feedback received from local food producers and the general public.
Padraic McElwee, Head of Enterprise, Local Enterprise Office Clare, said "We were delighted with the response from the local producers and general public to the first event held. It showcased the high quality food produce in Clare as well as the public's interest in connecting with their local producers."
"More than 15 local artisan food producers are expected to participate, including Rathlir Farm, Magic Mayan Chocolate, Wicked Wholefoods, St Tola's Cheese, Martins Mustards and D'Vine Nut Butters. We are hoping for a repeat of the support received from the public last month," added Mr. McElwee.
Local Enterprise Office Clare has directly supported 56 food companies, 23 through direct grant aid with a further 32 participating in the Food Start programme which is run by the enterprise office in association with Supervalu and Bord Bia. The Office also runs a number of training programmes on food safety, branding and digital marketing for the local food, retail and hospitality sectors.
Further information on Bia Fest is available on www.localenteprise.ie/clare or from the Local Enterprise Office Clare, Áras Contae and Chláir, Ennis, Co. Clare, on 065-6821616 / localenterprise@clarecoco.ie.