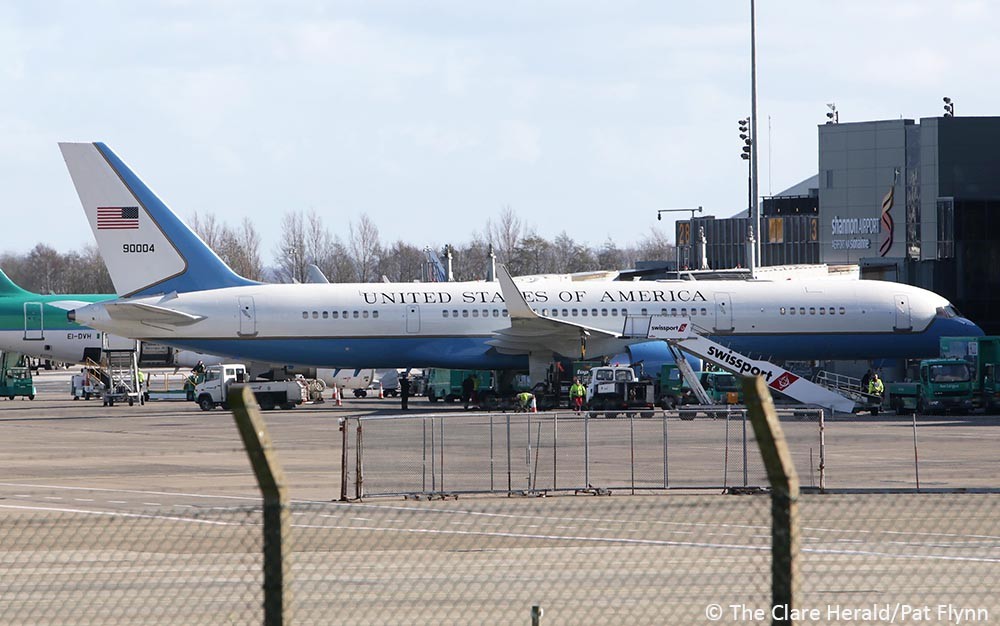 US Vice President Mike Pence made a brief stopover at Shannon Airport last evening.
Mr Pence's Special Air Mission (SAM) aircraft made a refuelling stop at the midwest airport en route back to the US from Eastern Europe where he first visited Estonia before travelling on to Georgia and Montenegro.
While the assigned radio callsign for the aircraft carrying the US Vice-President is Air Force Two, Mr Pence's flight arrived and departed Shannon under the callsign SAM-719.
The C-32A, a variant of the Boeing 757 jet, arrived shortly after 7.00pm and remained on the ground for almost two hours.
While the jet was being refuelled, Mr Pence and his wife are understood to have visited the Duty Free shops at the airport. Afterwards, Mr Pence's flight continued to the US.
Pence has strong Clare connections and is the great-grandchild of James Maloney and Mary Anne Downes who emigrated from Doonbeg in the 1890s.
In August 2013 Mr Pence along with his wife Karen and children paid their most recent visit to the Banner County and stayed in Doonbeg.