Burren College of Art will host an exhibition by Burren-based artist Patsy Connolly on November 2nd.
The works in this exhibition express the notion of duality: darkness and light, death and rebirth, consciousness and the unconscious. They underscore the multilayered and mysterious nature of our lives, where spirits, ghosts, ancestral influences, inner voices, and untold stories all have their place and need to be integrated if we are to attain some semblance of wholeness.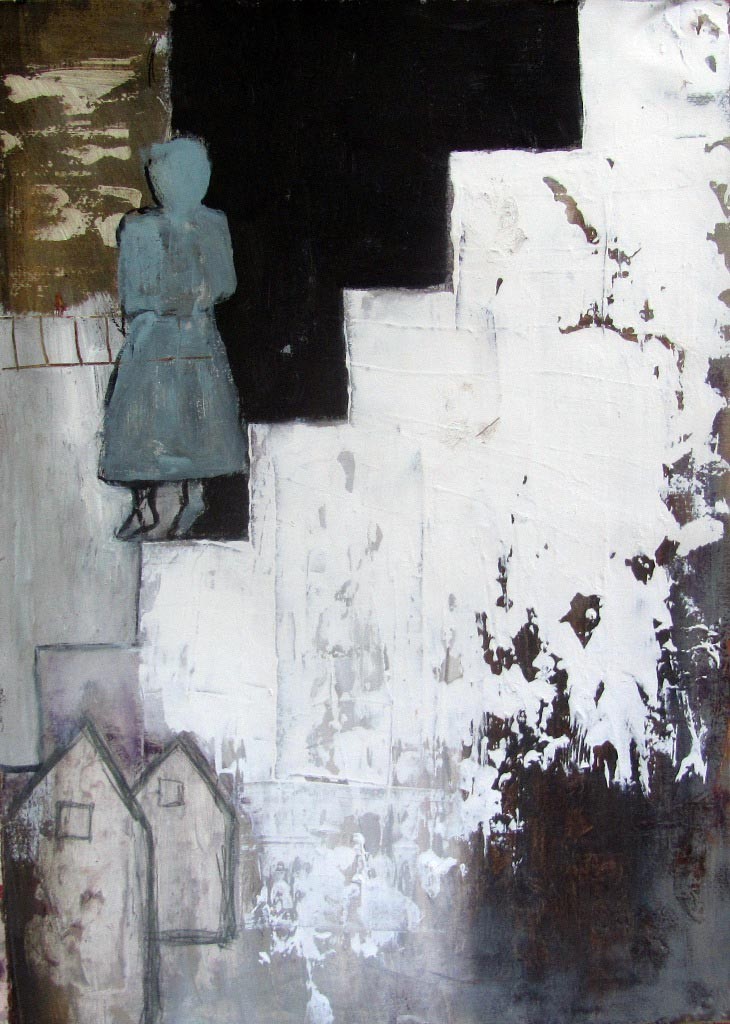 Patsy Connolly's paintings and drawings are semi-abstract, symbolic, and reflect the inner landscape of feeling, imagination and personal narrative.  A keen interest in Jungian, Archetypal Psychology & Alchemy finds echoes in the work, which draws on Unconscious Symbolism, Myth, Dream motifs.
She completed a BA in Fine Art in Galway in 2015, has taken part in workshops and master classes at the Burren College of Art (BCA), Lodestar School of Art, New York Studio School, St Ives School of Painting, West Dean and Schumacher Colleges of Art, UK, and has undertaken residencies at Cill Riallaig, and BCA.
Her paintings have been exhibited at the Royal Hibernian Academy and the Royal Ulster Academy, The Visual Carlow, Burren College of Art, De Valera Gallery, Ennis and The Court House Art's Centre, Ennistymon.
She has a doctorate in Molecular Genetics, and worked previously in research and education.
For further information please visit: http://burrencollege.ie/exhibitions/shadows-earth
Shadows of the Earth
Paintings and Drawings by Patsy Connolly
November 2 – December 1, 2017
The Gallery,Burren College of Art, Newtown Castle, Ballyvaughan, Co. Clare