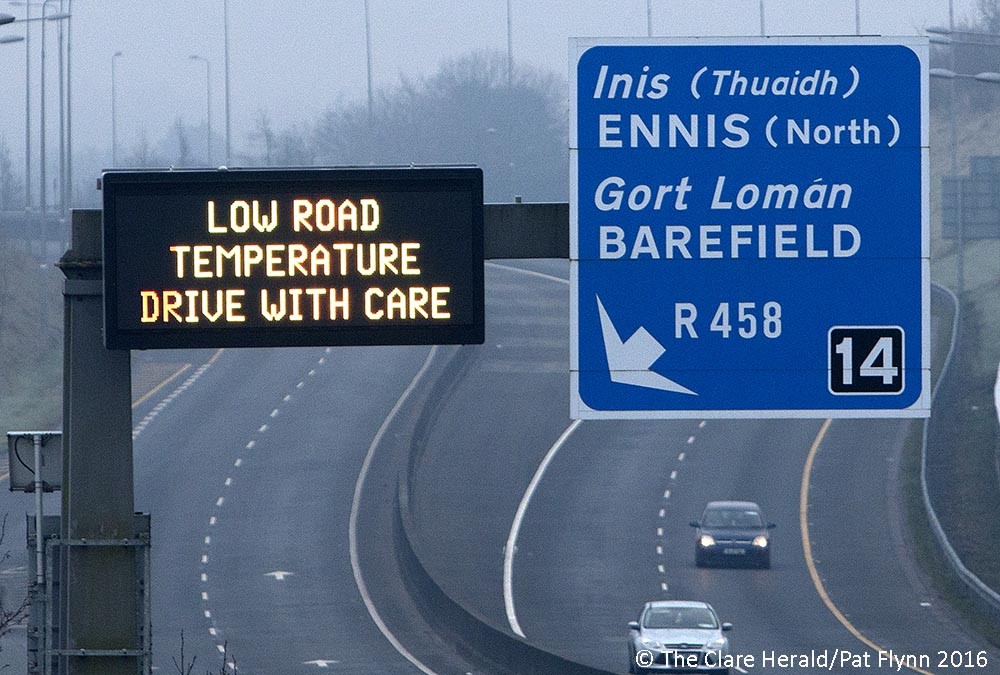 Clare County Council says it has "sufficient" supplies of rock salt in storage to treat the County's regional and national roads during the coming winter.
1900 tonnes of rock salt are currently in storage at the Local Authority's Depot/Maintenance facility at Beechpark, which the Council says is sufficient to facilitate up to 38 applications on the county's strategic road network. An additional 1000 tonnes order was placed this week.
Salt stocks will also be drawn down by the Council during the winter from Transport Infrastructure Ireland and the Department of Transport (DTTAS) when required. Further stocks will be available if required in an emergency situation from Transport Infrastructure Ireland's strategic salt reserve.
Salt stocks will be used to treat strategic National (excluding the Motorway Network) and Non-National Routes around Clare during the winter season. Clare's motorway network will be treated directly by contractors on behalf of TII, which assumed responsibility for the National Motorway Network in 2013.
Clare County Council's fleet of 7 salt spreader trucks will facilitate road treatment operations during the winter season.
Details relating to Clare County Clare's strategic road network may be found on the Council's website, www.clarecoco.ie.
2300 tonnes of rock salt was applied to the road network during the 2016-17 winter season.