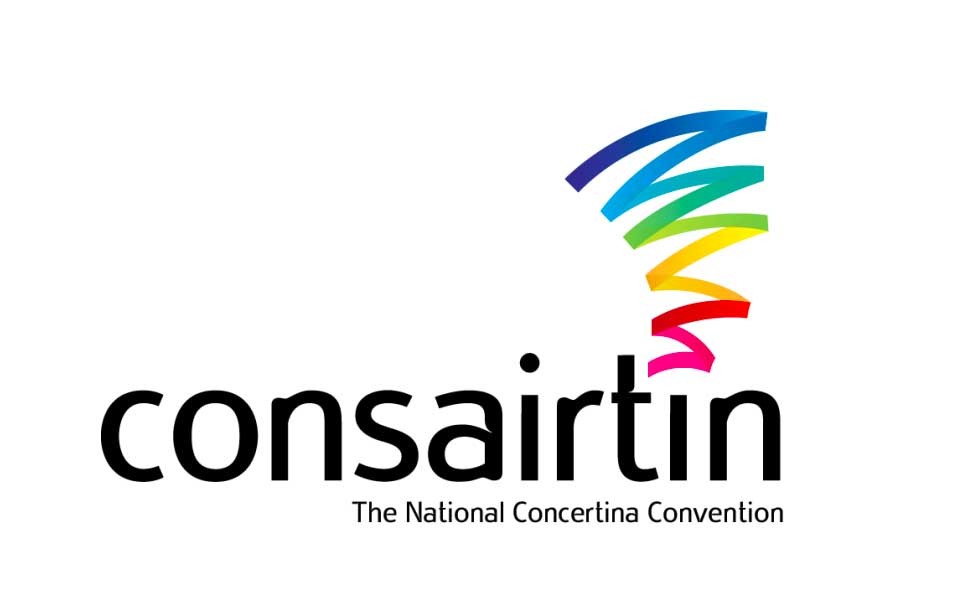 Consairtín 2018, the fourth national concertina convention, will take place in Ennis, Co Clare on 6, 7 and 8 April.
Consairtín is a celebration of the concertina in traditional Irish music. The past few years has witnessed an exponential rise in the popularity of the instrument among traditional players in Ireland and the establishment of a national convention now provides a platform for enthusiasts of all ages to gather in an environment that encourages learning, discussion, performance and fun.
Situated in the heart of Co Clare, where concertina playing has been an integral part of traditional music life for centuries, and where it is currently thriving, Ennis is an ideal venue for such a festival and the event salutes the instrument's special place in the local musical landscape. Some of the most highly-regarded practitioners and teachers from throughout Ireland and further afield will gather to share their expertise and showcase their musical virtuosity.
Performers and teachers already confirmed for the convention include Tony O'Connell and Bríd Harper, Jacqueline McCarthy, Tommy Keane and Alec Finn, Pádraig Rynne, Tara Breen and Elaine Hogan, Mary MacNamara, Micheál Ó Raghallaigh, Edel Fox, Liam O'Brien, Brogan McAuliffe, Ernestine Healy, Lorraine O'Brien, Jack Talty, Katie O'Sullivan, Clara Mannion and Francis Cunningham.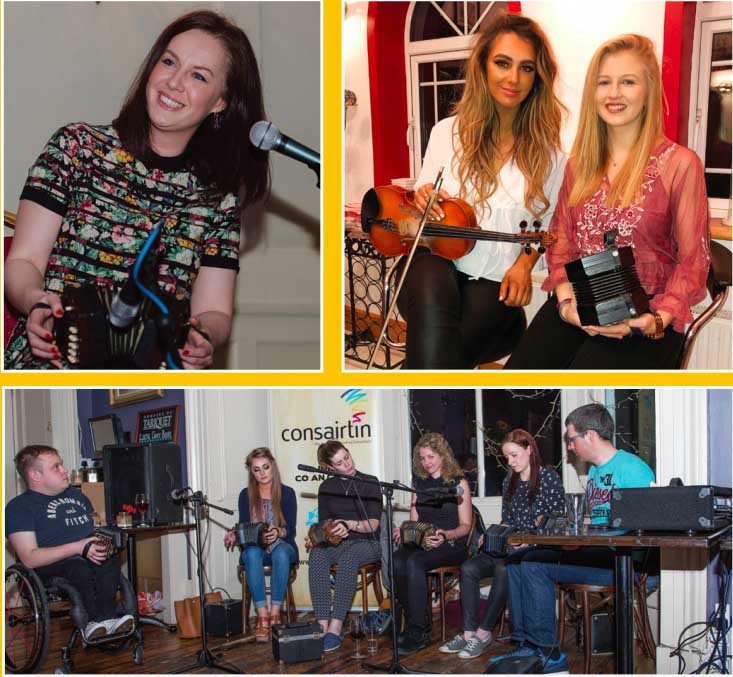 The principal events of the weekend will include:
*Classes for players of all ages and abilities with experienced tutors
*Instrument maintenance tutorials with Sean Ó Fearghail that will give students a hands-on opportunity to learn basic maintenance skills
*EXPO, featuring leading concertina makers including Juergen Suttner, Ralph Schlimm, Colin and Rosalie Dipper and Jake Middleton-Metcalfe. Concertina merchandise shop, selling CDs, books, jewellery, ornaments, stationery, T-shirts, hoodies and much more.
*Specialist workshops for advanced players with Tony O'Connell, Mícheál Ó Raghallaigh and Tim Collins.
*Official opening by Pádraig Rynne and Sonny Murray Memorial Lecture by Harry Bradshaw on the life and music of William Mullaly, the first Irish concertina player to record commercially.
*Illustrated talk by renowned concertina makers, Colin and Rosalie Dipper.
*Nightly Club Consairtín sessions hosted by leading players
Three concerts featuring:
Tony O'Connell and Bríd Harper
Pádraig Rynne, Tara Breen and Elaine Hogan
Jacqueline McCarthy, Tommy Keane and Alec Finn
Concertina by Candlelight: Late-night recitals on Friday and Saturday, hosted by Francis Cunningham and Brogan McAuilffe, and featuring tutors and visitors.
*Two showcase recitals by younger performers, one highlighting Clare musicians and the other featuring concertina players from throughout Ireland. These events will be followed by open sessions for teenage players of all instruments
*Sessions, tunes and stories in memory of Dympna O'Sullivan and Tom Carey.
*Spoken Irish class for beginners
Beidh go leor de imeachtaí an deireadh seachtaine, idir ranganna, coirmeacha agus seisiúin, á reachtáil trí mheán na Gaeilge.