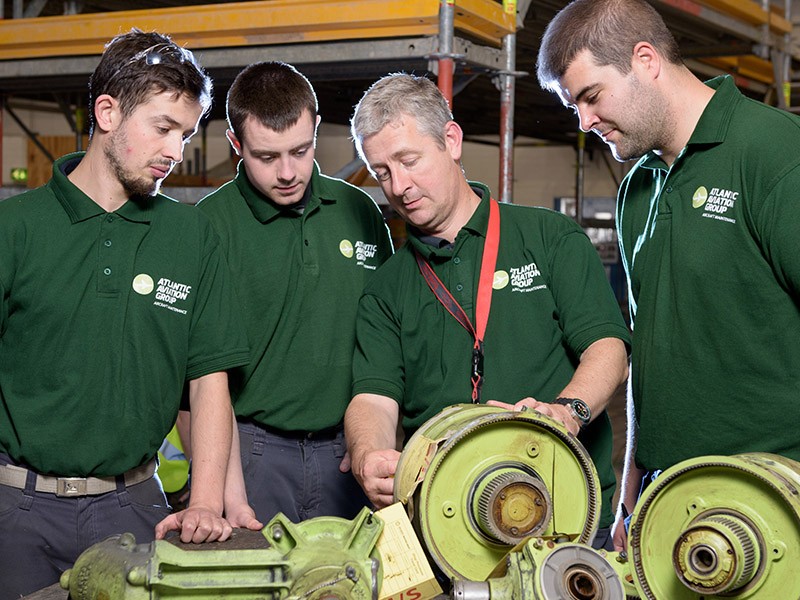 Shannon based Atlantic Aviation Group (AAG) have announced that they are accepting online applications for their 2019 Aircraft Maintenance Engineering Apprenticeship programme.
The 4-year paid apprenticeship includes practical on-the-job training at the company hangar as well as off-site theory-based learning in Shannon and at Dublin Institute of Technology.
Speaking about the worldwide demand for Aircraft Maintenance Engineers (AMEs), Atlantic Aviation Group CEO Shane O'Neill said, "Boeing's Pilot & Technician Outlook 2018 – 2037 estimates that 754,000 new maintenance technicians are needed worldwide to satisfy industry demands. At Atlantic Aviation Group, we are committed to training world class AMEs through our apprenticeship programme to support the growing demand for EASA qualified engineers. We look forward to welcoming the next generation as the programme opens again for 2019."
HR manager Ciara Leahy explained why the company has such a good record at producing world class apprentices, "Our 4-year programme trains apprentices to the very highest of standards. Many of our on-the-job trainers have come through our apprentice programme previously, they fully appreciate and understand what training each apprentice needs in order to succeed."
More information about the programme and the online application form is available on the company website www.atlanticaviation.ie in the apprenticeship section.  Places on the programme are limited and demand is high, it is recommended that anyone interested should apply as soon as possible. Closing date for receiving applications for the apprenticeship programme is Tuesday May 7th, 2019.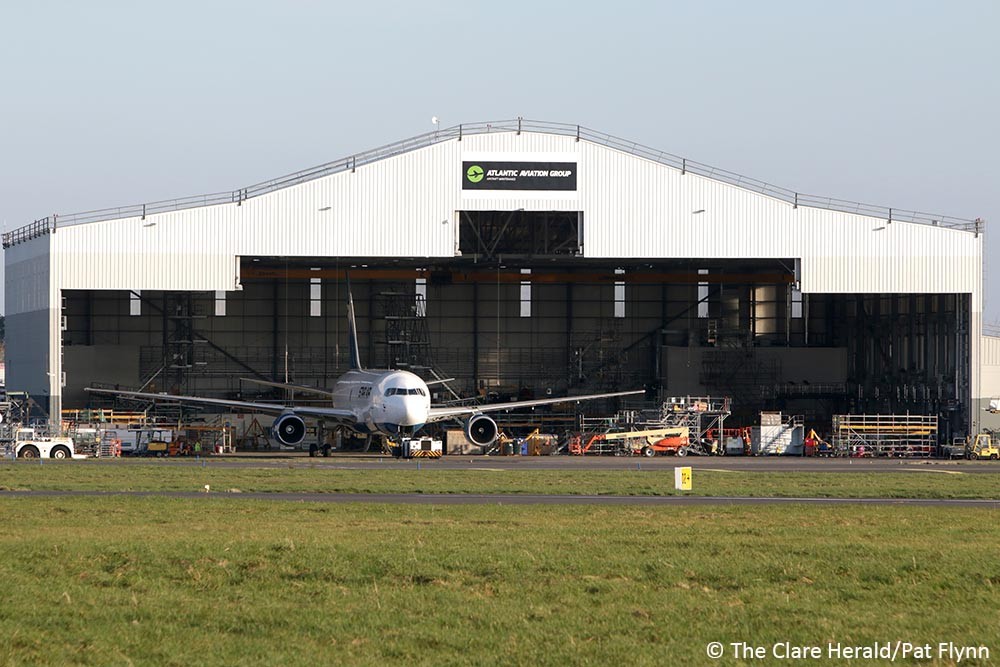 About Atlantic Aviation Group:
Originally founded in 1962, Atlantic Aviation Group (AAG) Group is one of Europe's leading independent Aviation service providers, offering maintenance and engineering services to international operators of B737, B757 and B767 type aircrafts. The company employs 250 staff at its Shannon facility, where it has established a strong reputation for quality and technical expertise. In addition to providing comprehensive MRO services, Atlantic Aviation Group supports its customers with a wide range of engineering and technical services and is an EASA approved 147 training organisation, Part 21 Design Services Organisation and a Part M Subpart G and I organisation.