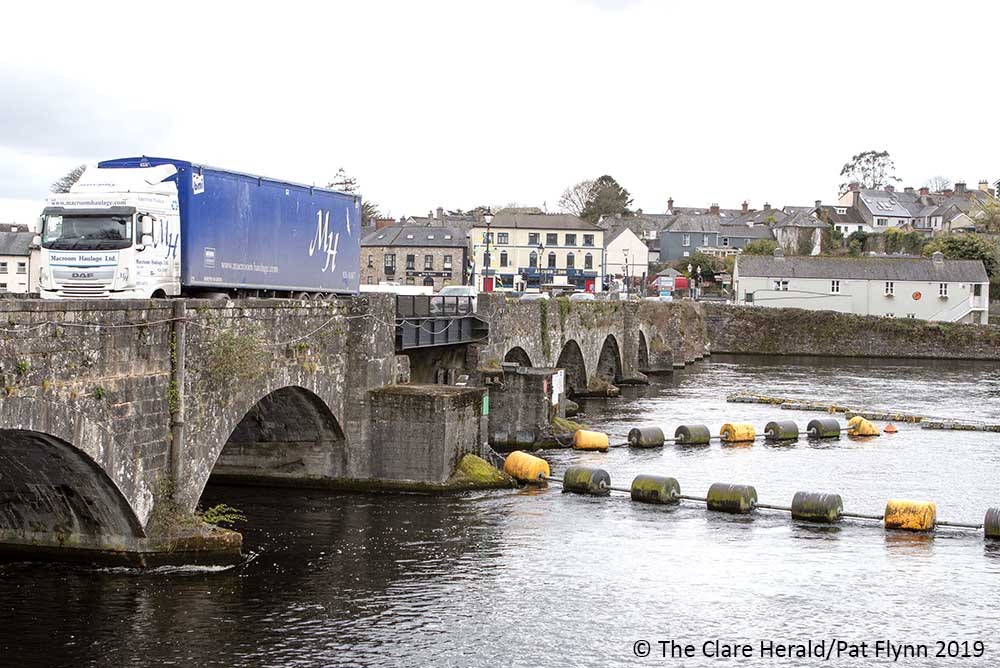 A kayaker had a lucky escape this afternoon when he became pinned against a pontoon in strong currents on the River Shannon in Killaloe.
The alarm was raised at around 12.40pm when emergency services were alerted to a person in difficulty in the water in Ballina on the Tipperary side of the river.
The Killaloe unit of the Irish Coast Guard was paged and mobilised to the incident along with Gardaí and the ambulance service.
It's understood that the lone kayaker lost control of his craft in the fast flowing river and got pinned against a pontoon at the bridge that connects Killaloe in Clare to Ballina on the Tipperary side.
Fortunately, the man was not pushed beneath the surface and managed to keep his head about the water and call for help.
A Killaloe Coast Guard member responding to the call stopped to assist the man and remained with him until rescue teams arrived at the scene.
The man was taken from the water and while shaken, appeared otherwise unharmed. He was assessed at the scene by first responders and found did not require medical assistance.
The Irish Coast Guard described the incident as a 'lucky escape' for the man and praised their member who was first to reach the scene. The Coast Guard has also thanked the crew of a local cruise boat, the Spirit of Killaloe, who also assisted in the rescue effort.
It was also busy day for another of the three Irish Coast Guard units based in Clare.
Volunteers from the Doolin unit were called to the Cliffs of Moher after an American tourist was injured in a fall on the walking trail.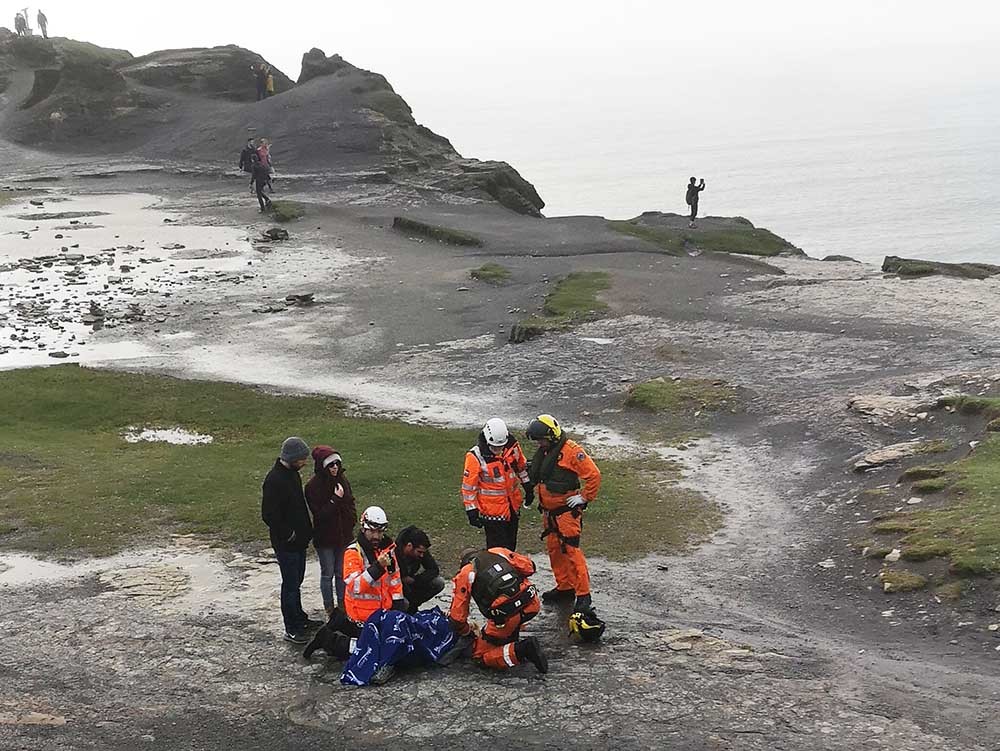 The woman is understood to have sustained a dislocated shoulder after losing her footing on the coastal route between the cliffs visitor centre and Hags head.
Coast Guard teams responded to the incident along with the Shannon-based search and rescue helicopter which landed close to the scene.
The woman was assessed by Rescue 115's winchman/paramedic and comforted by Coast Guard volunteers until an ambulance arrived. It was decided that the woman would be transported by road to University Hospital Limerick for treatment.
Earlier, Doolin Coast Guard and Rescue 115 assisted with the evacuation of a man who was injured in a fall while taking part in a training event in Clare.
The man, a member of Mountain Rescue Ireland, was involved in an exercise with other volunteers when he was injured. He was airlifted from the scene but his injuries are not believed to be serious.