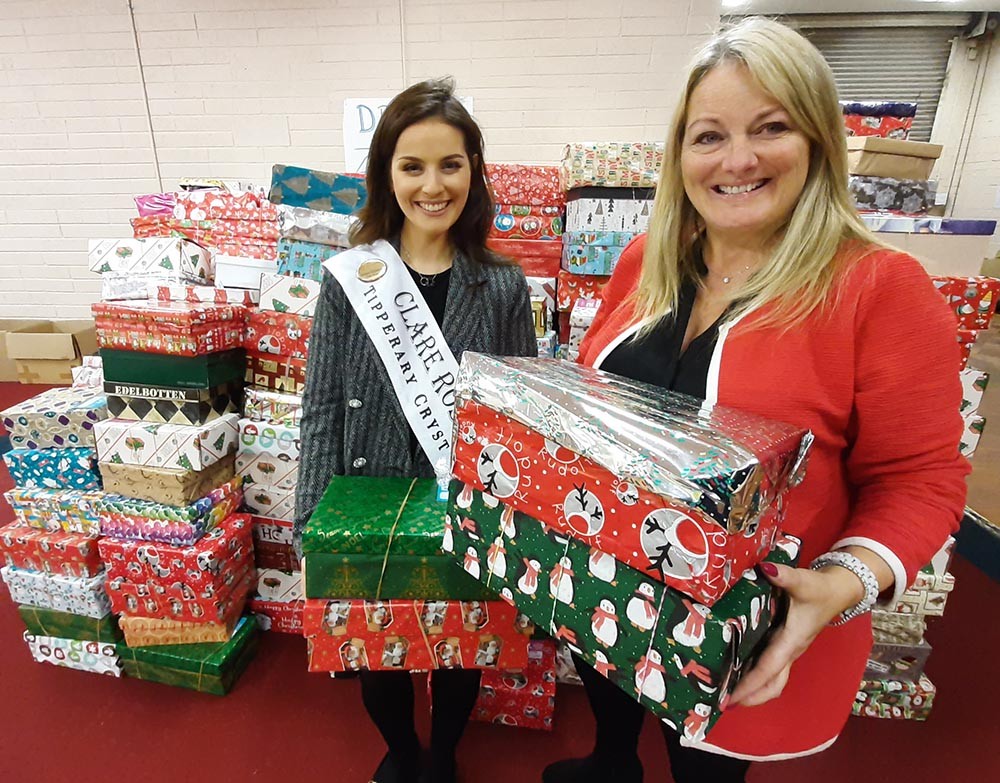 Clare Rose Victoria O'Connell and Cllr Mary Howard are joining with the Team Hope Christmas Shoebox Appeal and ask you to give the sweetest of surprises to a child who is a victim of war or lives in enduring poverty.
It is so easy to become involved, simply cover an adult size shoe box with festive paper and fill with items from what is called the 4 Ws.
Something to wash with – a small towel & soap, a hairbrush, tooth paste & toothbrush.
Something to wear –  t-shirts, underwear, socks, hat & scarf.
Something to write with –  pencils, toppers, erasers, crayons, copy books, colouring books.
Something to WOW them – a doll, cuddly toy, toy car, torch, story book, sweets.
The filled box can be dropped into locations all over the county between now and Friday the 15th of November, please enclose €5 to help cover costs.
Cllr Howard said: "This is such a special project and it is particularly nice if you fill your shoebox with the smallies who really love the idea of helping make another child's Christmas special. Check out Clare Christmas Shoebox Appeal Facebook page for more details."