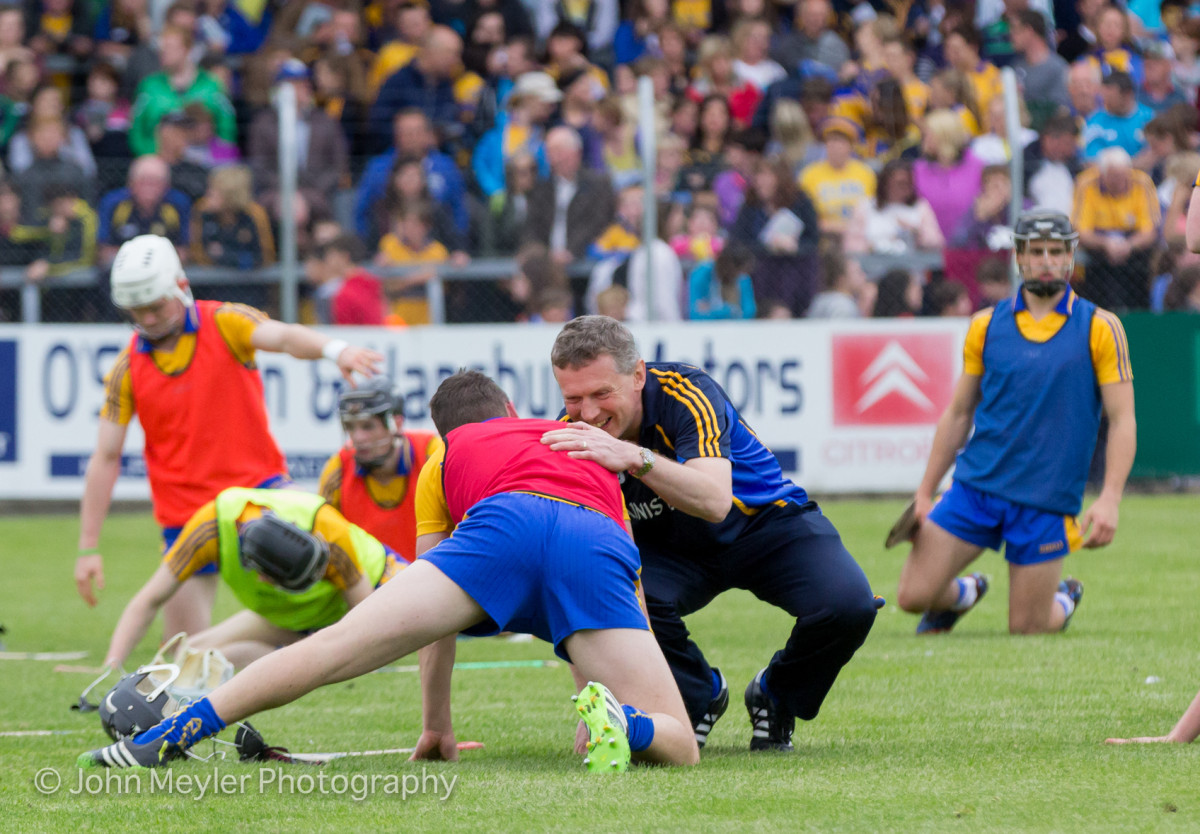 Clare are determined to pick up the County's second ever Munster Intermediate Hurling title when they play Limerick in the Gaelic Grounds this evening.
Mainly made up of Clare's U21 panel, the Intermediate grade has become a platform for players to put up their hand for selection at U21 level. Donal Moloney doubles up as manager of both the Intermediates and U21's, this year he has added players who are only eligible for the Intermediate grade to the panel and believes it is having the desired effect.
"We had brought in more players over the age of 21 and they've had a big influence. They bring a lot of experience and most of them have been part of the under 21 squad for the last few years so they know what's expected and have been very, very good for us. It's a big opportunity for them to impress as most of the over 21's that we have brought in have been selected in conjunction with the senior management in terms of a potential future at senior level".
2011 saw the Banner win their first and only title at Intermediate. This evening's clash will be the fifth provincial decider for the County. The Scariff man says a big push was made this year to improve their record in the competition. "We haven't been that successful at intermediate level in the last few years so we made a big effort this year to try and progress in it"
Seven of Clare's starting fifteen will line out in their first provincial this evening. According to Moloney it's why his charges are so eagerly awaiting the throw-in. "It's a very important game for us and as these are very young guys, it's hugely important for them to play in a Munster Final. They are really looking forward to it and whether it's intermediate or under 21, it's probably really irrelevant when the ball is thrown in on Wednesday evening. They want this level of competition, it's a great opportunity for them and hopefully we can take it".
Looking at this evening's opponents, Donal sees similarities between the current Limerick crop and the Clare U21 team just gone by. "Limerick have a very talented group of hurlers from eighteen to twenty two, including last year's U21 team. They have been building over the last couple of years and have had success at minor level also. They are similar to where Clare were in 2010, 2011 and 2012".
Munster Finals don't come around every day, now that Clare are in one they're determined to go home with the silverware. "This is a title we want to win and we will be approaching the game in that frame of mind".