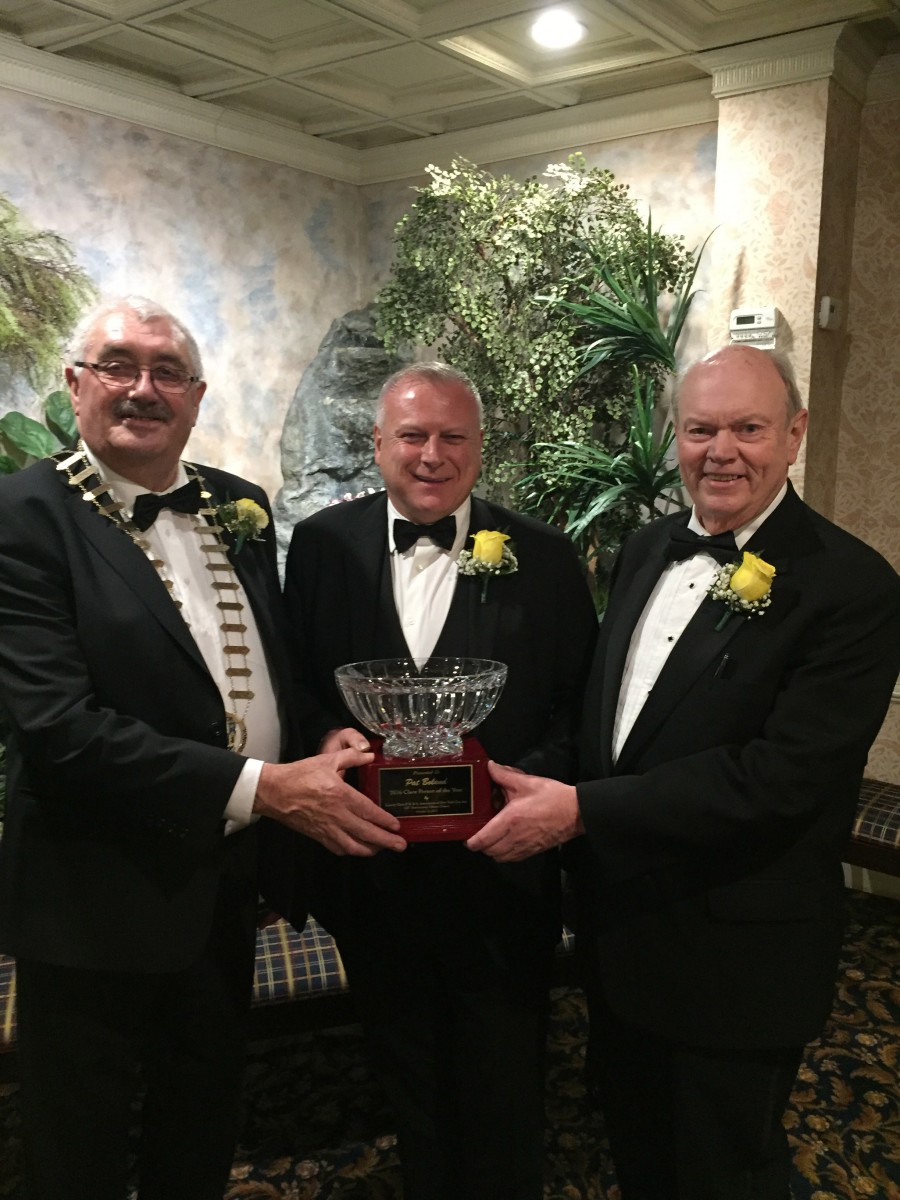 County Clare's Patriotic, Benevolent and Social Association held their 128th annual dinner dance in New York on Saturday night.
Cathaoirleach of Clare County Council Cllr. Bill Chambers joined Association President Bill Lewis and more than 170 other people Association members for the event which was held in Queens. Cllr Chambers was joined by Ger Dollard Director of Service with Clare County Council on the visit.
In his speech to the Association, the Cathaoirleach stressed the need for pressure to be exerted on the next President of the USA to bring clarity to the issue of the undocumented in the United States.
"Next month, New York and the United States will go to the polls to decide who this country's next President will be. Never before has an election garnered as much attention across the world. In Ireland, we are keenly watching how proceedings will unfold and what impact America's polling day decision will have on our country and of course, Irish people living in the USA" Chambers told the gathering.
"I think all US Presidential Elections are unique in their own way. This time however, it all feels very different. The harbingers of doom would have you believe that the world could very well come crumbling down should either of the candidates be elected. The bottom line is that there will be one candidate left standing and the world will not come crumbling down. America will democratically elect someone to the White House just as it has done for almost 240 years.
"The trains will run, the tills will ring and the sun will shine on November 9th. It is up to all Americans and indeed, those who have longstanding relationships with the USA to make things work. For generations, Irish people have been instrumental in US politics just as they have been in all aspects of American society. It is important they make their voices heard in the final few weeks of this election campaign.
"The story of the undocumented Irish in America lingers on.
"Promises have been made to resolve the matter and bring to an end many years of uncertainty and anxiety for tens of thousands of Irish people.
"I come from Cooraclare in the west of Clare, a place many of you will know. It is the home of Mrs Crotty, former government minister Brendan Daly and the famous Chapel Gate.
"Down through history, Cooraclare –like the surrounding area of Kilmurry McMahon, Cree, Kilrush, Doonbeg and Kilmihil – has witnessed mass immigration. The east coast of America was the destination for many of those who reluctantly left West Clare.
"Like the wonderful people gathered here tonight, these people helped to build America. They became the life and soul of every facet of American society, just as their descendants and other first generation Irish are today. The greatest tribute the American political establishment in this country could pay to these people is to finally provide legal protection to the undocumented.
"That is my sincere wish and hope as US politics and society prepares to open a new chapter in its history. I want to acknowledge the Association here in New York on the work it does to foster a sense of community amongst Clare people living in the city and the wider area. Your sense of community binds you together and strengthens your connections with Ireland.
"I particularly want to congratulate Pat Boland on being named 'Clare Person of the Year'. Pat is a well-known and proud member of the Irish community here in New York. He also is a proud Kilkee and Clare man and it is fitting that his contribution to community life, business and charity be officially acknowledged here this evening".