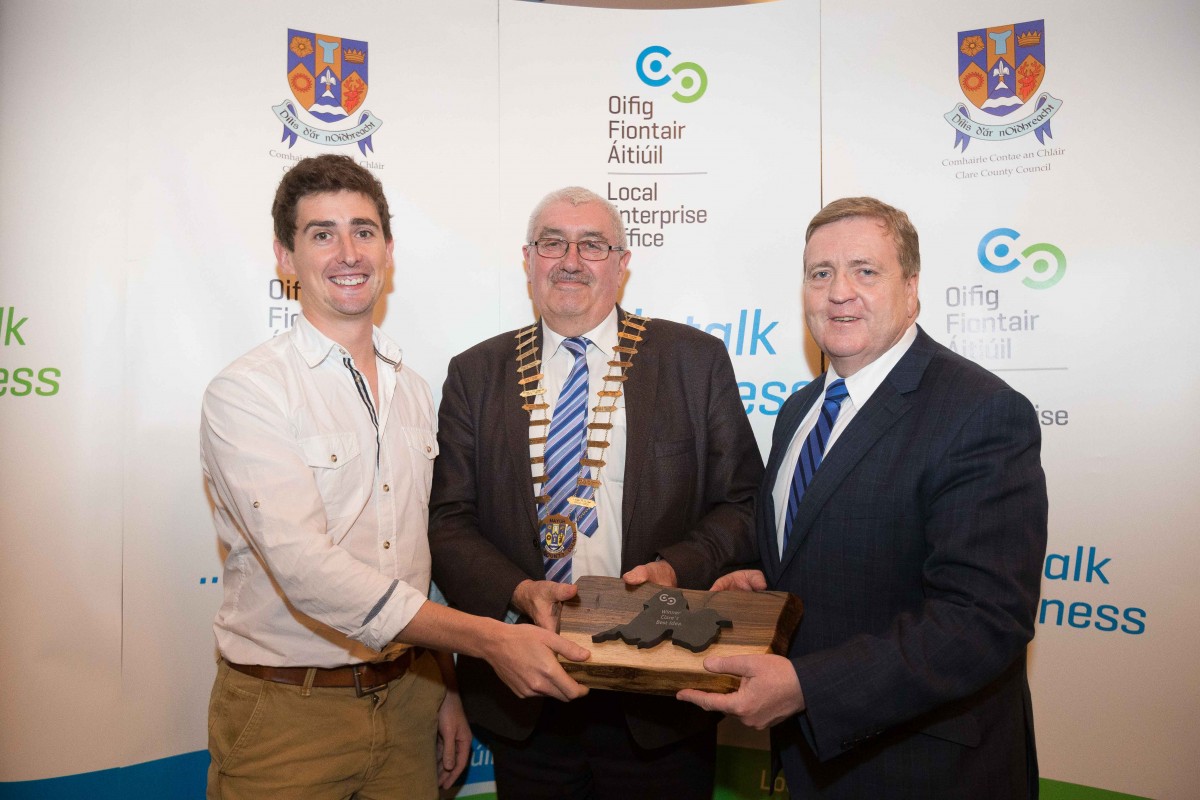 Three young Clare entrepreneurs are flying the flag for the County at the Regional Final of 'Ireland's Best Young Entrepreneur' competition, which is offering an investment prize-fund of €1.5 million.
All under the age of 35, the local business owners and new start-ups are going head-to-head with other winners from Kerry, Limerick and Tipperary in the Bunratty Castle Hotel next Monday (23 January) for a chance to win a place at the National Final in Dublin, in a competition co-ordinated locally by Local Enterprise Office Clare.
Local Enterprise Office Clare will be represented at this year's Regional Final by Damien Mason (35) of Scariff-based FlexiBod (Best Business Idea Category), Aidan Quilligan (28) of Sixmilebridge-based Clubify (Best Start-Up Business Category) and Evan Talty (33) of Quilty-based Wild Irish Sea Weeds (Best Established Business Category).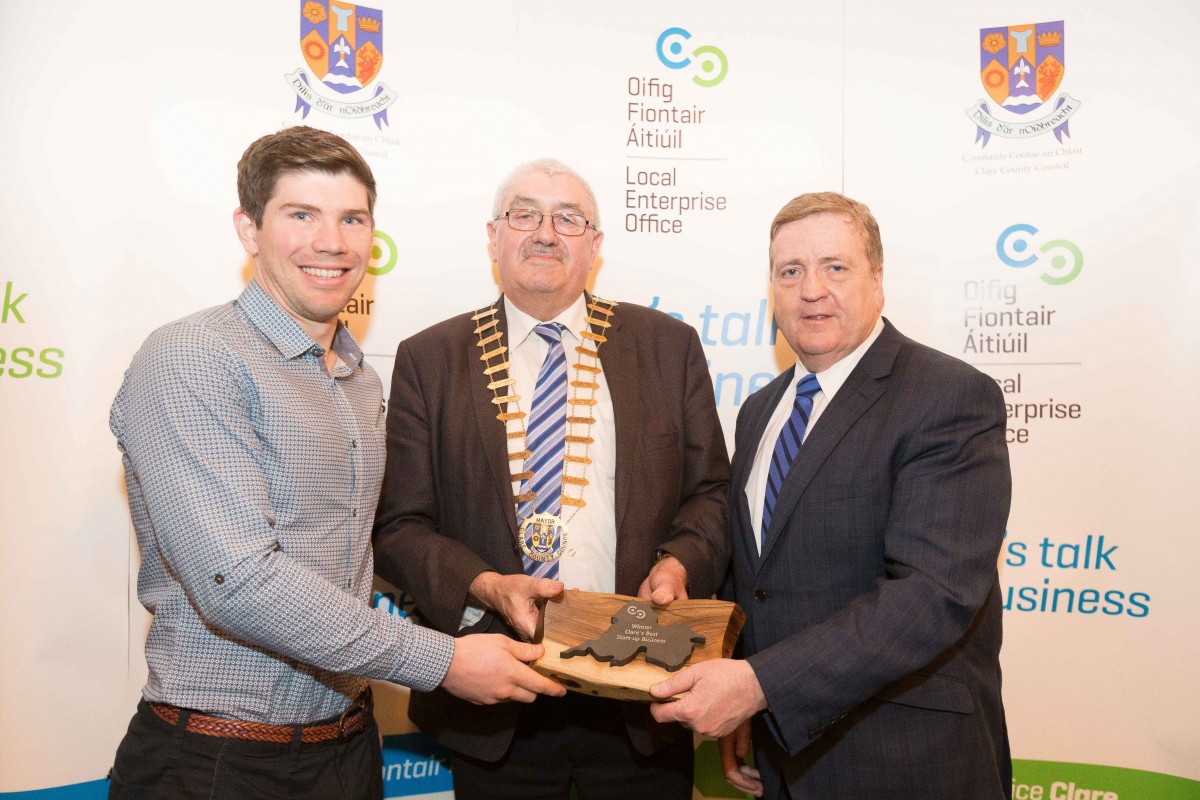 A total of three finalists will be selected by the judging panel to compete at the IBYE National Final in March, one from each competition category. The young entrepreneurs will be hoping to follow in the footsteps of last year's regional finalists which included Peter Hunt of Bridgetown-based PiggyBack in the Best Business Idea category.
So far, 180 talented entrepreneurs across every county in Ireland, aged between 18 and 35, have been awarded a total of €1.5 million in investment funding through the Local Enterprise Offices, after winning or becoming runners-up in IBYE County Finals.
Announcing details for the Regional Finals, Minister for Jobs, Enterprise and Innovation, Ms. Mary Mitchell O'Connor T.D, said, "This competition highlights that Ireland's entrepreneurial spirit is alive and well. Our young entrepreneurs are the employers of the future, and are the backbone of the Irish economy. This investment will help all their businesses to grow and flourish and in turn will create and support more jobs throughout every region."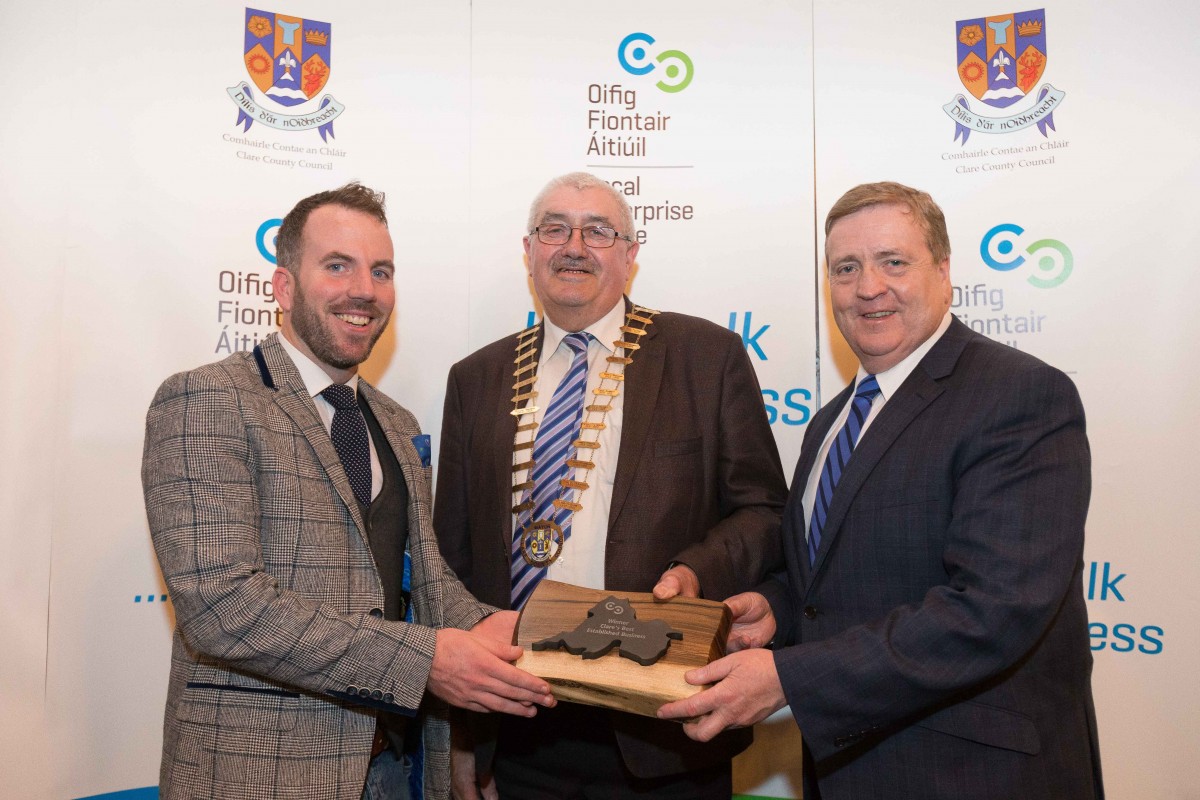 Padraic McElwee, Head of Enterprise with Local Enterprise Office Clare, commented, "We see the IBYE initiative as an important springboard for our young entrepreneurs who want to start or expand a business. The 180 entrepreneurs across every county in Ireland who share €1.5 million in investment funding, which include our County Winners and Runners-up, can now make their business ideas and expansion plans a reality in 2017."
He continued, "It is also about nurturing entrepreneurs through bootcamps, training, networking and mentoring, with job creation benefits throughout the region."