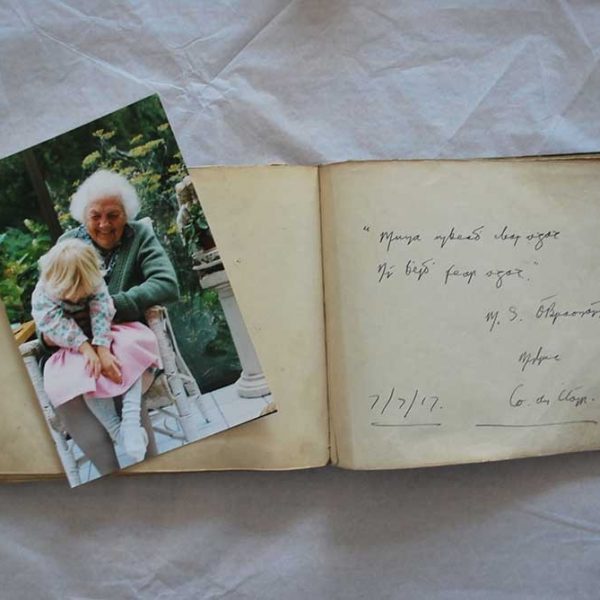 A rare autograph book containing the signatures of many of the key figures from Ireland's revolutionary period including Michael Collins, Arthur Griffith and Countess Markievicz has been donated to Clare Museum.
The autograph book was once owned by an Ennis woman who campaigned during the 1917 East Clare by-election that spawned the political career of 1916 Rising participant and future Taoiseach and President, Eamon de Valera. The by-election was triggered by the death of East Clare MP Willie Redmond during the Battle of Messines in Flanders, Belgium, during World War One.
Kathleen Griffin from Ennis was an 18 year-old member of Cumann na mBan when she participated in de Valera's election campaign in July 1917.  In the days of before the by-election, Kathleen kept the autograph book with her, recording the signatures of prominent republican figures who came to campaign for de Valera.
Names recorded in the album include future national figures such as Michael Collins, Arthur Griffith, Austin Stack, Count Plunkett, Countess Markievicz and Alice Milligan, as well as local republicans such as Meelick's Michael and Patrick Brennan who would go on to become key figures in the War of Independence. Eamon de Valera's signature was also recorded in the album but was later removed by a priest who kept it as a souvenir.
'The album is a welcome addition to the Clare Museum collection, especially during this centenary year of the by-election," said John Rattigan, Museum Curator.
"It joins a number of other items from the by-election already in the collection and complements Patrick Brennan's Frongoch autograph book which is currently on display in the museum.  Some of the names appear in both albums, with many giving their prison numbers in Kathleen Griffins album indicating their imprisonment after in the aftermath of the Rising," he added.
It is intended to display the autograph book in time for the centenary of the by-election in July 2017.