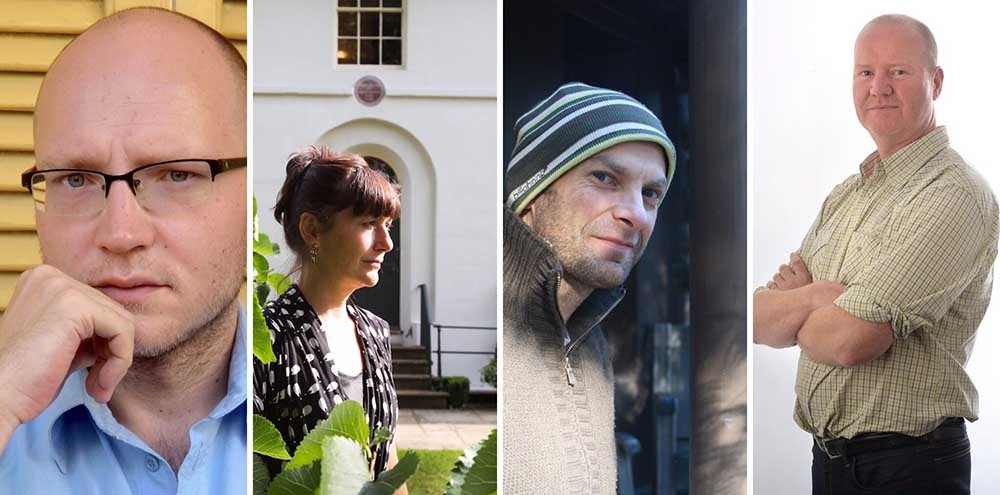 The fourteenth annual Dromineer Literary Festival takes place from 6 – 8 October 2017. 
The 2017 programme reflects the diverse and rich talent of today's international literary scene.
At their Meet the Authors event on Saturday evening, 7 October, the event will hear from multi-award-winning authors including the war photographer, journalist and short story writer Sándor Jászberényi, novelist and poet Martina Evans and novelist and short story writer Alan McMonagle. These exceptional authors will read and discuss their writing with Martin Doyle, Books Editor at The Irish Times.
Sándor Jászberényi, a writer and a foreign correspondent, is the author of the short fiction collection The Devil Is a Black Dog: Stories from the Middle East and Beyond (New Europe Book, 2014), which Kirkus Reviews (in a starred review) praised as "heady, dizzying writing . . . a master class in how to tell a war story."
As a correspondent he is based primarily in Cairo, from where he has covered the Middle East and Africa for leading Hungarian online news service Hir24.com and has contributed reporting to the New York Times and the Egypt Independent. Jászberényi has covered the revolutions in Egypt and Libya, the Gaza War, the Darfur crisis, and the conflict with Islamic State.
He has also reported on the war in Ukraine. His first collection of short stories, Az ördög egy fekete kutya (The Devil Is a Black Dog), was published in 2013 in Hungary (Kalligram) and in Italian (Edizioni Anfora) and in 2014 in India by the Speaking Tiger Books. Jászberényi's stories and poems have been published in English in AGNI, the Brooklyn Rail, BodyLiterature.com, and Pilvax.
Martina Evans is an Irish poet, novelist and teacher. She grew up in County Cork in a country pub, shop and petrol station and is the youngest of ten children.
She is the author of ten books of prose and poetry. Her first novel, Midnight Feast, won a Betty Trask Award in 1995 and her third novel, No Drinking No Dancing No Doctors (Bloomsbury, 2000), won an Arts Council England Award in 1999. Martina's fourth poetry collection, Facing the Public was published by Anvil Press in September 2009 and has won bursary awards from both the Irish Arts Council (An Chomhairle Eiraíon) and Arts Council England. Facing the Public was a TLS Book of the Year in 2009 and won the Premio Ciampi International Prize for Poetry in 2011.
Martina has been Royal Literary Fund Fellow at Queen Mary, University of London from 2003-2007 and again in 2011-2012.
Alan McMonagle is a poet, playwright and short fiction writer living in Galway. In November 2015 he signed a two-book deal with PICADOR and his first novel, Ithaca, was published in March, 2017 and was immediately nominated for the Desmond Elliott Prize for first novels.
He has received awards for his work from the Professional Artists' Retreat in Yaddo (New York), the Fundación Valparaiso (Spain), the Banff Centre for Creativity (Canada) andthe Arts Council of Ireland.
Martin Doyle is Books Editor of The Irish Times, which he joined in 2007. He is a former Editor of The Irish Post in London and edited A History of the Irish Post to mark its 30th anniversary in 2000. He was also a staff journalist on The Times for five years. A native of Banbridge, Co Down, he graduated with an MA in French and German from the University of St Andrews in Scotland.
Website www.dromineerliteraryfestival.ie