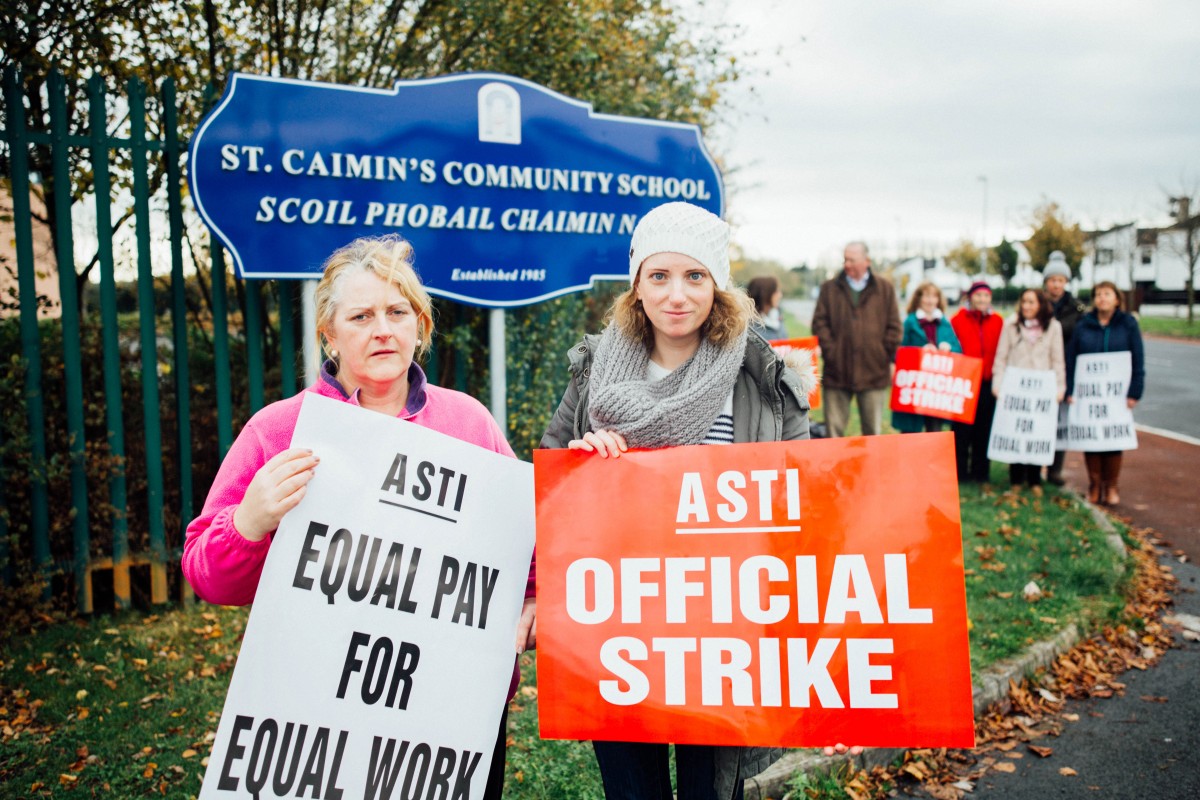 Secondary schools across Co Clare were closed today as members of the ASTI took strike action over the pay of newly qualified teachers.
Approximately 70% of secondary schools shut their doors today (Thursday) in the first in a series of seven days of protest on the subject of equal pay.
Young teachers in the Association of Secondary Teachers Ireland (ASTI) have to wait four years to receive permanent contracts in comparison with members of other unions who can accept the same contract after two years. Teachers who began working in 2011 are on a lower pay scale than those who have been teaching before 2011.
From November 7th all ASTI members will no longer carry out supervisory or substitute roles forcing schools to close due to health and safety concerns. The Department of Education has also confirmed that ASTI teachers who opted out of supervision and substitution duties under the previous collective wage agreement, known as the Haddington Road Agreement (HRA), will also have their salaries stopped if their school closes from the date.
ASTI President Ed Byrne has said the union might agree to temporarily suspend its planned withdrawal from supervision and substitution, if members are offered improved terms on permanent contracts for more recently qualified teachers.
Speaking on RTÉ Radio, Education Minister Richard Bruton stated that there was a substantial deal on offer to the ASTI on the issue of pay for more recently qualified teachers, which would see increases of up to 22% for many by January of 2018. Despite it being put to him repeatedly, Bruton failed to say whether he supported the principle of "equal work for equal pay" which ASTI teachers had said they are looking for.
If improved terms are offered ASTI are said to be willing to suspend action. Secondary schools close next week for the mid-term break but subsequent to that ASTI members plan to strike every week for five weeks.
All pictures by Brian Arthur