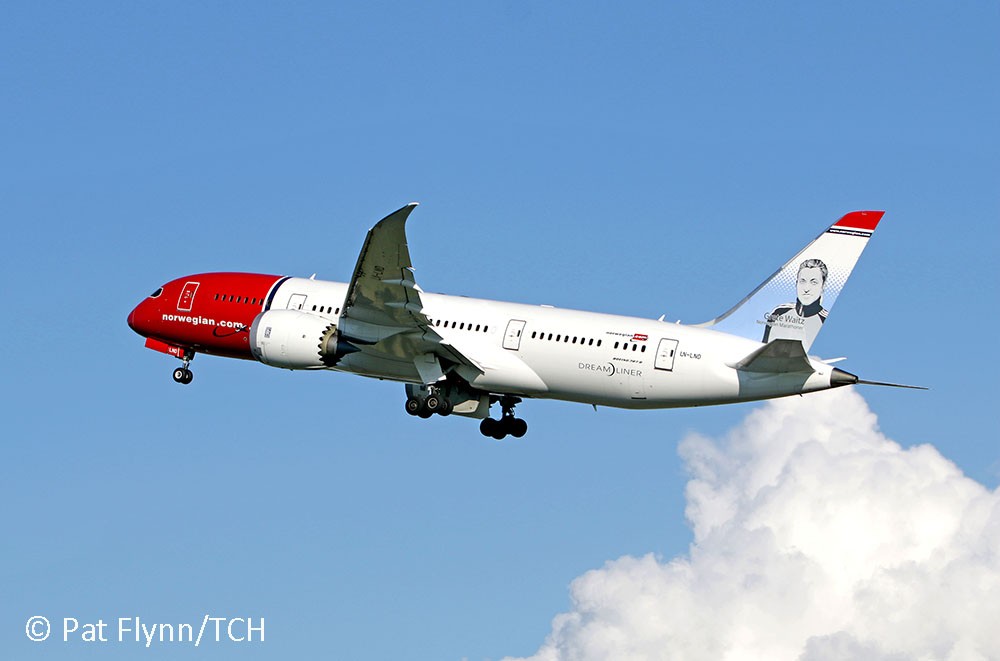 Shannon Chamber is calling on the people of the Shannon region to support existing and new flights as the Airport's-US capacity grows.
They have welcomed the confirmation that Norwegian, through its Irish subsidiary, Norwegian Air International, has received the long-awaited approval from the US government, to commence operations between Shannon and the US.
Reacting to the recent announcement of Norwegian's successful application, Chief Executive of Shannon Chamber Helen Donwes said "The additional capacity now promised on transatlantic routes from Shannon as a result of Norwegian being granted a foreign carrier permit to operate from Ireland will require buy-in from the entire region to ensure that these routes remain viable and create the appetite for airlines to continue to expand at Shannon".
"The fact that two airlines – Aer Lingus and Norwegian – will potentially be operating a service between Shannon and Boston in 2017 is very positive. The availability of choice on any destination from Shannon is a welcome development. The airport and the region are in expansionary mode so the arrival of new airline liveries on Shannon's runways is most welcome; they extend Shannon's, the West of Ireland's and Ireland's total reach.
Downes encouraged people to show their support by flying with Shannon. "The US East Coast has always been an attractive destination for people from the West of Ireland and the availability of easy access across the Atlantic a key requirement of business. However, it is now more imperative than ever that everyone in the region matches the airlines' commitment to Shannon Airport and Shannon Group's endeavours to attract new carriers to Shannon, by choosing to fly Shannon when accessing the US."
She feels Norwegian's successful bid gives the opportunity for qualified Irish people to apply as crew members and pilots with the airline. "
Modular Automation, a 30-year old indigenous high-tech engineering business based in Shannon, has also welcomed the news from Norwegian. Commercial Director with Modular, Martin Dolan commented: "Competition in this space can only benefit Irish businesses like ours as we internationalise and build our profile outside of Ireland. We believe we can scale our business by unlocking growth opportunities in the US. 50% of our business now comes from the US and we believe this will continue to rise as multinational manufacturers adopt automation to drive efficiencies and grow their market share".