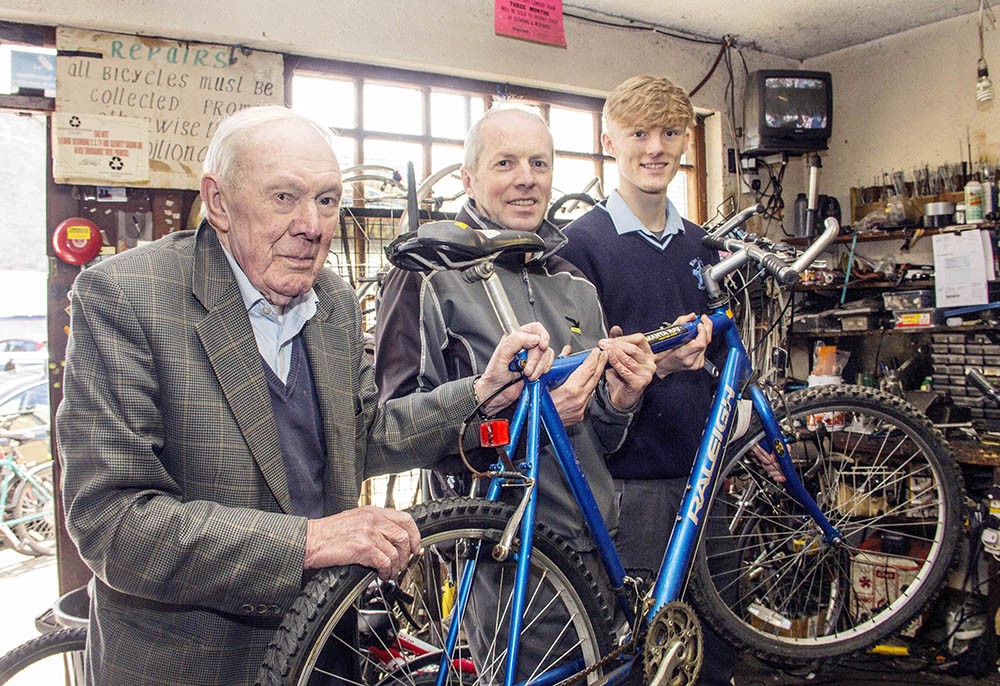 The people of Clare are being urged to get on their bicycles during National Bike Week 2017, which gets underway next week.
Funded by the Department of Transport, Tourism & Sport, and coordinated locally by Clare County Council, An Taisce Green-Schools Travel programme and An Garda Síochána, Bike Week features hundreds of cycling events nationwide.
In County Clare, the annual initiative this year features a range of events for all ages.
"The main focus of Bike Week is to encourage family members to take up cycling as a regular activity in their local community," explained Seamus Halpin, Roads section, Physical Development, Clare County Council.
He added: "Clare County Council is firmly committed to the 'Smarter Travel' ethos and the promotion of cycling and walking through the continued expansion of the county's network of cycleways and trails, as well as our participation in National Bike Week. The key message we are seeking to promote during the coming week is that it is never too late to take up cycling while we also be hoping to encourage others to rediscover their love for what is a healthy and sustainable past-time or travel option."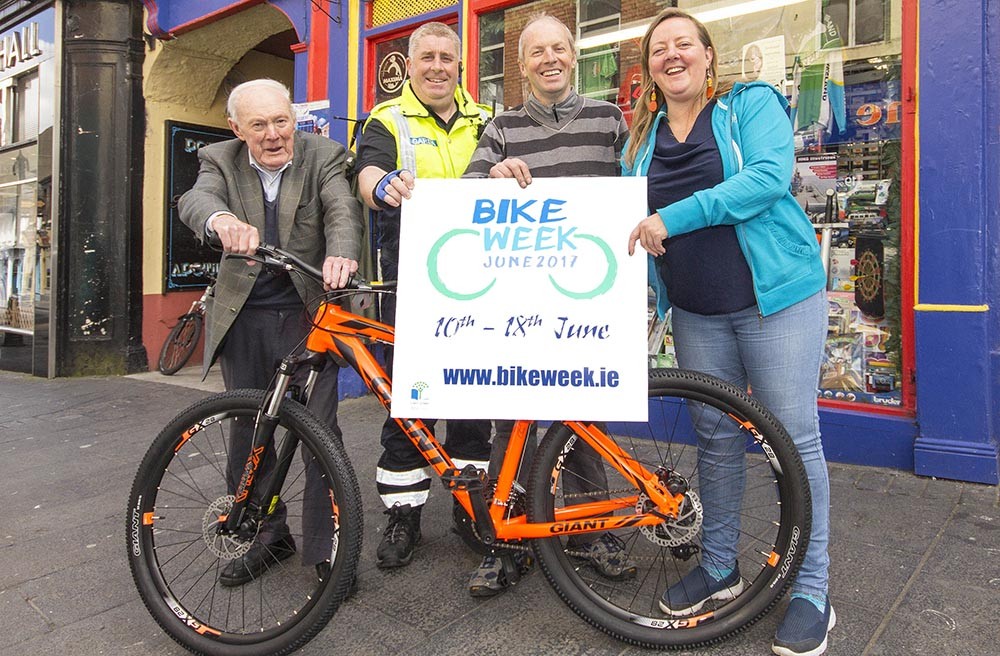 Roisin Ni Ghairbhith, An Taisce Green Schools officer for County Clare and south Galway, commented, "National Bike Week was launched in 2009 to raise the profile of cycling as a healthy and fun mode of transport and physical activity. We are delighted to be involved at a local level once again, and we look forward to the people of Clare turning up in large numbers to demonstrate or rediscover their love of cycling."
CLARE EVENTS include: Cycle for Surf at The Green Room, Lahinch, from 10 June to 18 June; a Wild Atlantic Bike Buffet at Byrnes Restaurant, Main Street, Ennistymon; a Green-Schools National COW Day on 14 June; Ennis Children's Cycle on 14 June; a Wild Food Cycle (Foraging cycle and BBQ) to Moy Hill Community Garden & Wild Kitchen, Lahinch, on 15 June; and a Sport Ireland Cycle Series Family Spin in Ballyvaughan on 16 June.
Full details regarding Bike Week 2017 events taking place in County Clare are available from www.bikeweek.ie.