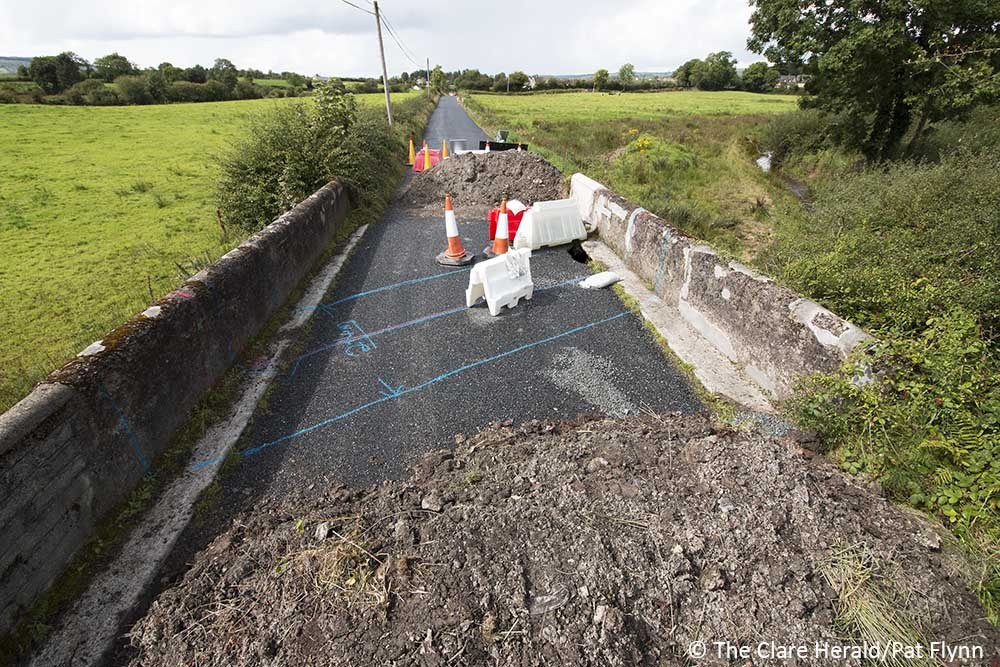 Clare County Council has confirmed that local access on the R471 Clonlara to Sixmilebridge Road at Cloontra East Bridge has been restored.
A prohibition on vehicular and pedestrian access has been relocated from Cloontra East Bridge to Callaghans Bridge which is currently undergoing scheduled remediation works.
Full access to the R471 will be restored once the necessary works on Cloontra East Bridge and on Callaghans Bridge have been completed.
Suitable alternative routes available are by:
1) Broadford and Tulla using the R465, R466, R352 & R462
or
2) Limerick and Cratloe via the R465, R464, N18 & R462
Clare County Council will issue further updates in due course regarding the emergency road closure.