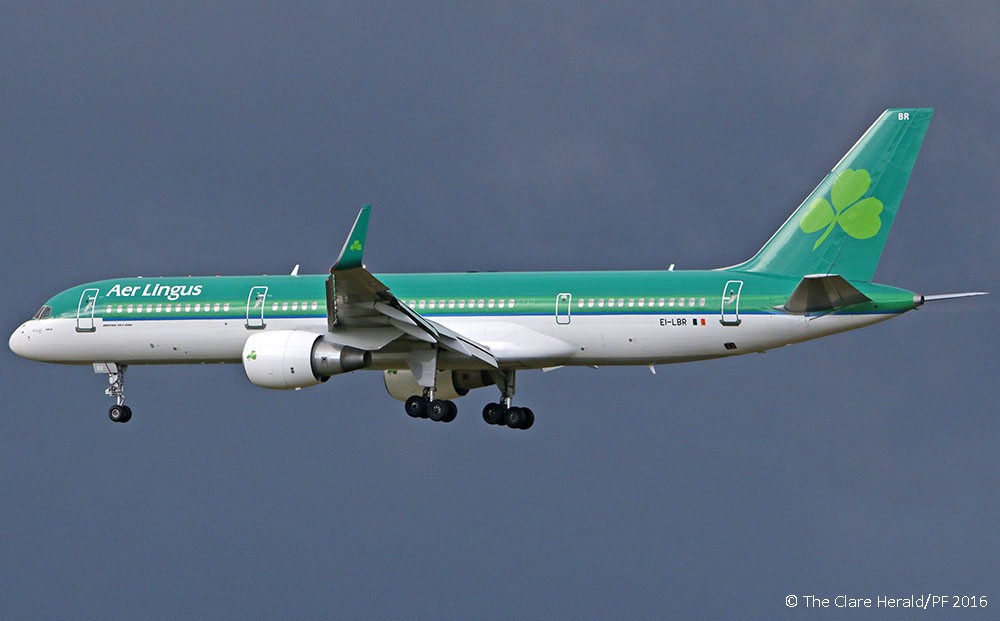 Passengers due to travel on an Aer Lingus flight from New York to Shannon last night claim they were left sitting on a plane in 'excruciating heat' for hours before finally being told their flight was cancelled.
Even before passengers began boarding flight EI-110 from New York's JFK airport to Shannon, the airline asked for 23 passengers to volunteer not to travel on the scheduled service. According to one passenger, this was because of an "issue with an exit door."
These passengers were accommodated on another flight while the remaining travellers boarded the airplane and expected to fly to Shannon last night. However, after several hour sitting on the aircraft passengers were told their flight would not be departing and had been cancelled.
The Aer Lingus website stated that flight EI-110 and the return leg from Shannon to New York on Sunday, were "cancelled for technical reasons."
When contacted by The Clare Herald, a passenger explained: "Ours was a 6pm flight from JFK to Shannon. Once we boarded, almost 2 hours behind our scheduled time, there were more delays. All we were told were 'technical difficulties'.
After almost 5 hours of us being stuck on the plane in excruciating heat, no air conditioner in the rear and the cabin crew offering no information, no water or help of any kind, we were told we wouldn't be flying out. We deboarded again around midnight and had a 40-minute rickety bus ride to a hotel. We then had an indirect flight with a 4-hour lay over in Boston," he said.
Another passenger said: "These things happen and you just have to live with it. We were delayed but we were happy with the information we were getting. I thought the announcements were frequent enough and I got refreshments but I can't speak for everyone. The cabin crew had their hands full but they dealt with it all very well as far as I'm concerned. It could have been worse. We could have been stranded for days because of weather or something else."
An airline spokesperson said: "Aer Lingus regrets to confirm that flight EI-110, operating JFK-Shannon on Saturday 20 July, and flight EI111 which was due to operate Shannon-JFK on Sunday, were cancelled due to a technical issue with the aircraft. The necessary maintenance is being carried out to the aircraft and it is scheduled to operate Sunday's EI-110 from JFK to Shannon."
That flight, due to depart New York at 6.20pm (local time), is expected in Shannon on Monday at 5.50am (Irish time).
"Guests impacted have been accommodated on other available transatlantic services via our partner airlines. We apologise to guests for the inconvenience caused," the airline said.