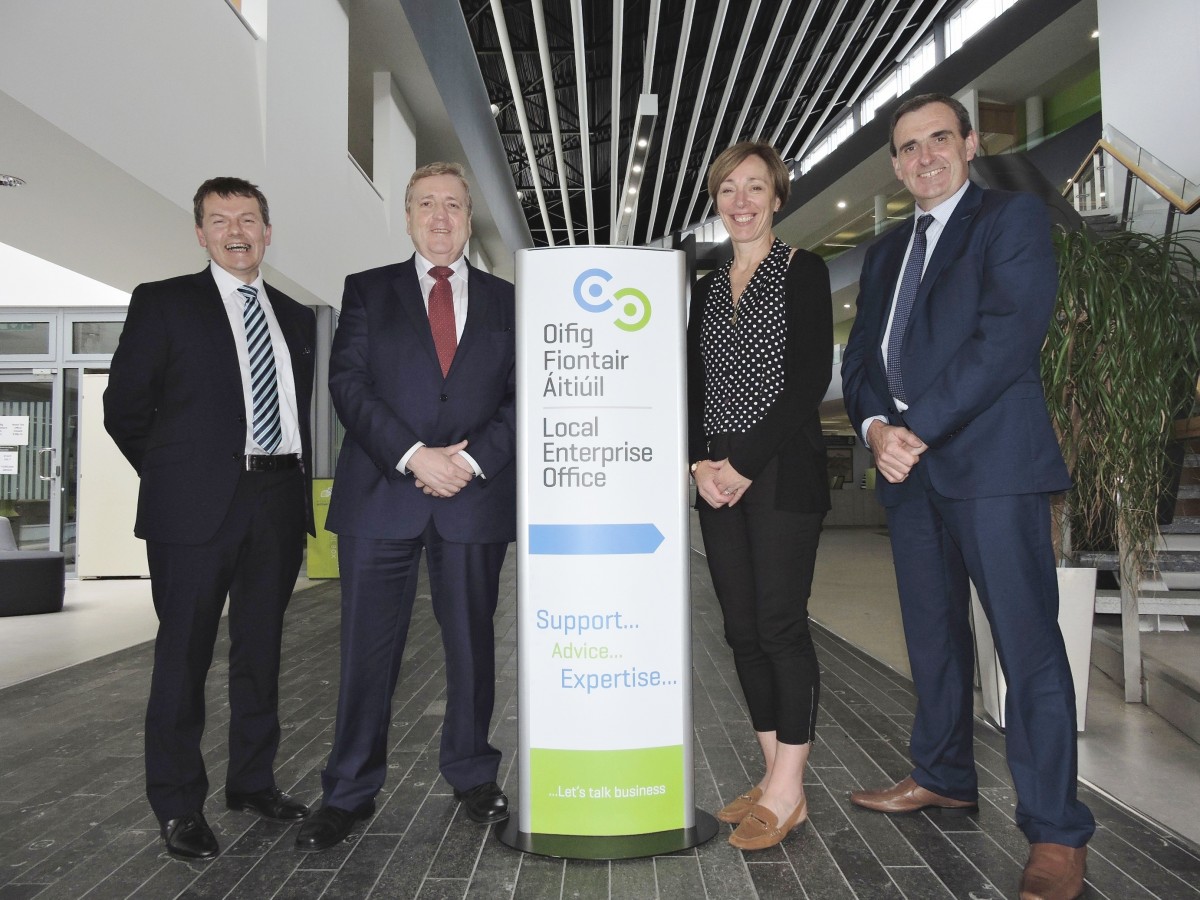 Start-ups and budding entrepreneurs throughout the County have been boosted by the Government's decision to allocate an additional €245,000 to Local Enterprise Office Clare to assist micro-enterprises in creating local jobs.
This represents a significant increase in the funding available to Clare enterprises and brings the overall level of funding received this year by Local Enterprise Office Clare for direct financial assistance to €456,000.
The Minister for Jobs, Enterprise & Innovation Mary Mitchell O'Connor, TD, and Minister of State for Employment & Small Business Pat Breen have announced €1.85m in Capital funding for 15 Local Enterprise Offices (LEOs) that have identified a pipeline of demand for financial assistance for projects that can be initiated during 2016.
Cllr. Bill Chambers, Cathaoirleach of Clare County Council has welcomed the announcement. "Local Enterprise Office Clare, although only in operation for two years, has established a reputation for stimulating entrepreneurial activity. This funding enables the Local Enterprise Office to increase the level of support it offers to micro enterprises in developing and expanding their operations and in turn, stimulate local job creation."
"The pooling of expertise and resources in Clare within the Local Enterprise Office has streamlined the process for any business seeking assistance – financial, information, training or otherwise. I look forward to seeing this role strengthened in the future considering small businesses remain a key employer in County Clare," he added.
Padraic McElwee, Head of Enterprise, Local Enterprise Office Clare commented, "The financial support received from Government has greatly assisted the Local Enterprise Office in supporting micro enterprises and consequently, has injected enormous confidence in budding entrepreneurs to generate and follow through on their own business ideas."
He continued, "The funding allocation received this week is a vote of confidence by the Government in our efforts to support Clare's micro enterprises and it also is an endorsement of the improving economic climate in Clare."
In the first six months of 2016, Local Enterprise Office Clare provided direct financial assistance totalling €527,000 to 26 local business projects which already surpasses the support provided in 2015. This injection of new funds, coupled with refundable aid funding, provides Local Enterprise Clare with the capacity to continue investing in Clare enterprises and ensures the success being achieved can be sustained. 2016 also has seen a significant rise in the number of Clare enterprises availing of "Online Trading Vouchers" with 24 enterprises already benefitting from this key investment fund which helps them develop a digital strategy to meet the challenges of an ever changing competitive landscape.
Local Enterprise Office Clare is one of 31 Local Enterprise Office's around Ireland that are tasked with delivering services and support to businesses within a framework set by the Department of Jobs, Enterprise and Innovation and overseen by Enterprise Ireland.