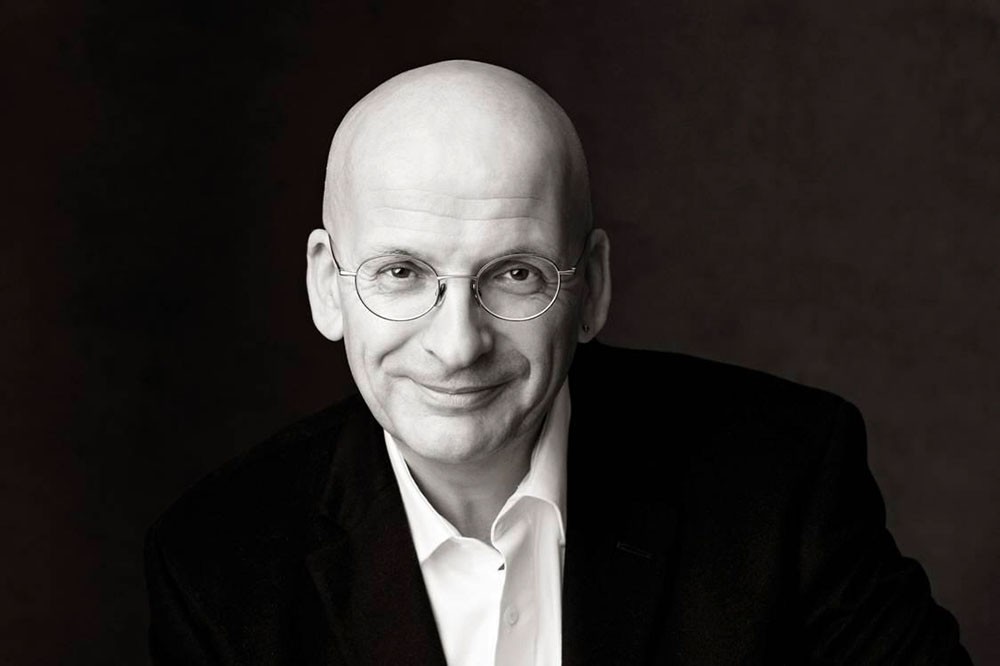 The 12th annual Ennis Book Club Festival will run from Friday 2 – Sunday 4 March 2018 and marks the start of three days offering a unique mix of readings, discussion, comedy and chat.
This year however, for the first time, the Festival has added an additional early event to the programme and tickets are now on sale for a very special literary event taking place in glór on Friday 29 September.
The Festival Extra will celebrate the publication of Smile by Man Booker Prize Winner, Roddy Doyle. Smile has all the features for which Roddy Doyle has become famous: the razor-sharp dialogue, the humour and the superb evocation of childhood. Roddy will be in conversation with journalist and broadcaster, Sinéad Gleeson.
Festival Director, Paul Perry notes 'We're delighted to be welcoming Roddy Doyle to the festival's first festival-extra event this September. He is a writer of extraordinary gifts, and it will be a wonderful opportunity for readers and book-club members to hear him read and discuss his writing with Ireland's foremost books presenter Sinéad Gleeson. It's also a chance to catch up with old friends and mix with other book club members, and of course get Roddy's new novel signed by the man himself.'
Dublin native, Roddy Doyle is the author of eleven novels, two collections of stories, two books of dialogues and Rory & Ita, a memoir of his parents. He has written seven books for children and has contributed to a variety of publications including The New Yorker, McSweeney's, Metro Eireann and several anthologies. He won the Booker Prize in 1993, for Paddy Clarke Ha Ha Ha, and in 1991, a BAFTA Award, (Best Adapted Screenplay) for The Commitments.
Roddy has written for the stage and his plays include Brownbread and Guess Who's Coming For The Dinner. He co-adapted with Joe O'Byrne his novel The Woman who Walked into Doors and he has written the stage adaptation for The Commitments
He also wrote the screenplays for The Snapper, The Van, Family, When Brendan Met Trudy and he co-wrote the screenplay for The Commitments.
The Ennis Book Club Festival, now in its 12th year, is an annual celebration of book clubs and readers. The first programme highlights will be announced in late 2017, with many more inspiring, fascinating, provoking and entertaining contributors to be announced in early 2018.
Roddy Doyle in Conversation with Sinéad Gleeson
Friday 29th September at 8pm,
€18/€16 conc./€9 under 18s